I put it up locally last week here:
120k miles Entire cooling system replaced at 98k Fuel
[email protected]
Tons of new parts over past 20k...
Here it is in action: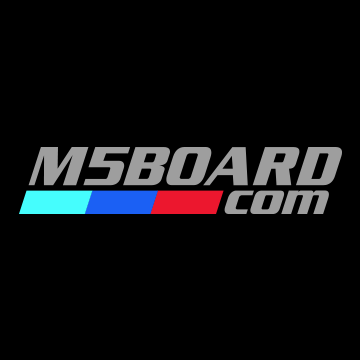 Since there have been a couple requests for more video and I like seeing other tracks/people in similar cars, I figured we could get a track video thread going. Maybe there already is one here but I didn't find on w/a quick search, so put up your time having some fun out there. Street racing...
www.m5board.com
Car took a rear end hit, only paint work needed was a new bumper cover and the piece trunk latch mounts to just above bumper. Right rear sway bracket mount broke and was fixed, took it for a few laps to make sure all's well at speed too
Have video of car driving straight before repair and pre/post fix pictures too.
Very nice condition DD that you can drive regularly and don't have to worry about some bozo hitting you in, they already did that! Wouldn't hesitate to drive across country in this one with all the preventative maintenance done.