Birch, Birke, Black Wood.... Call it whatever you want, but many agree it to be the most desirable E39 trimset.
I've somehow managed to build a collection of the stuff. All pics here:
Birch Anthracite Photos by scienceman6000 | Photobucket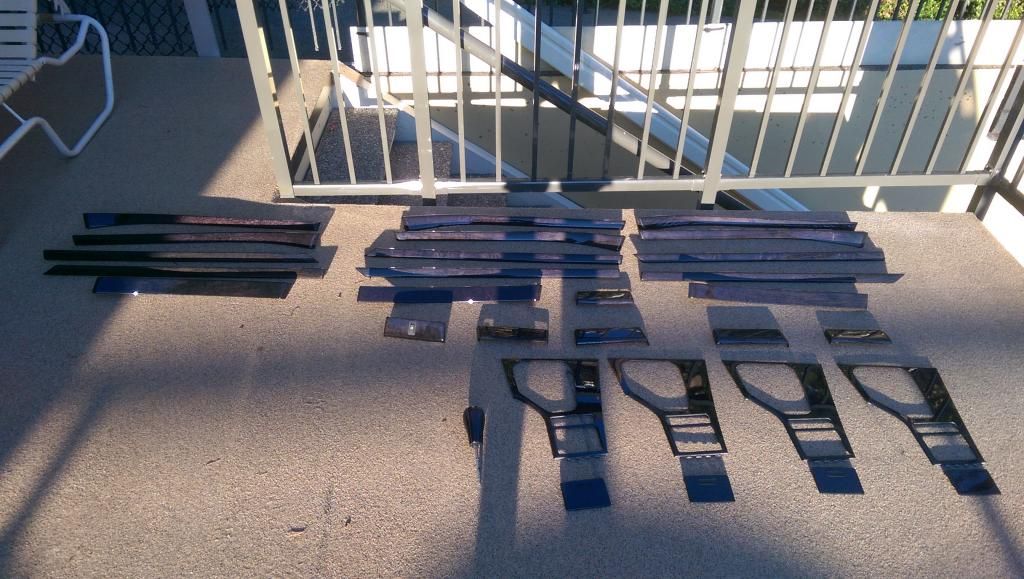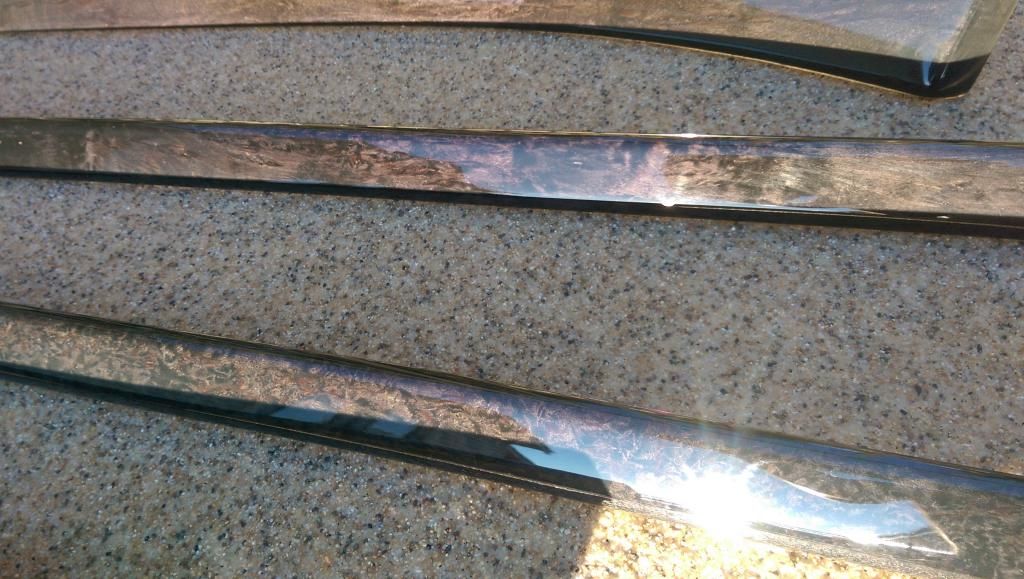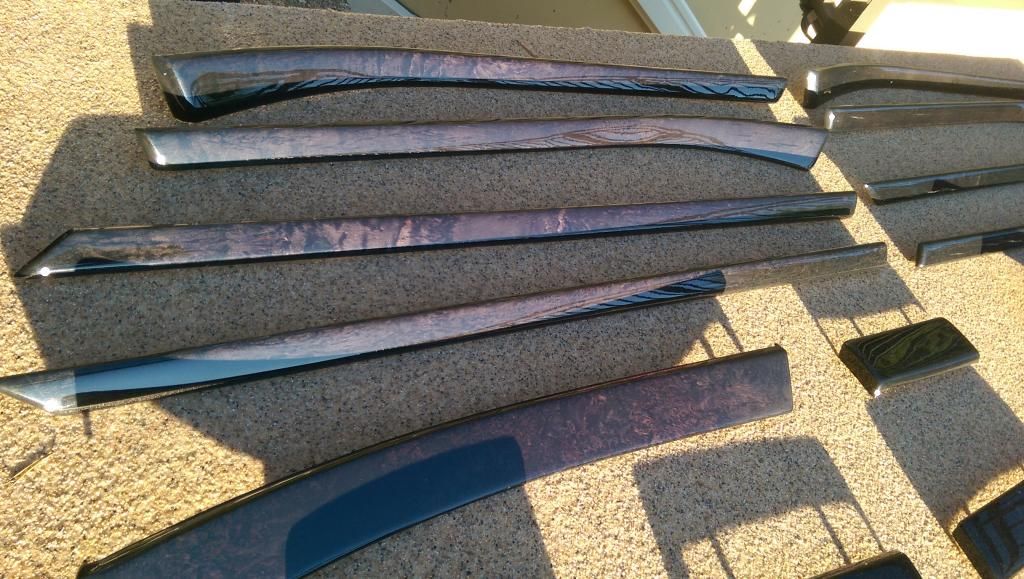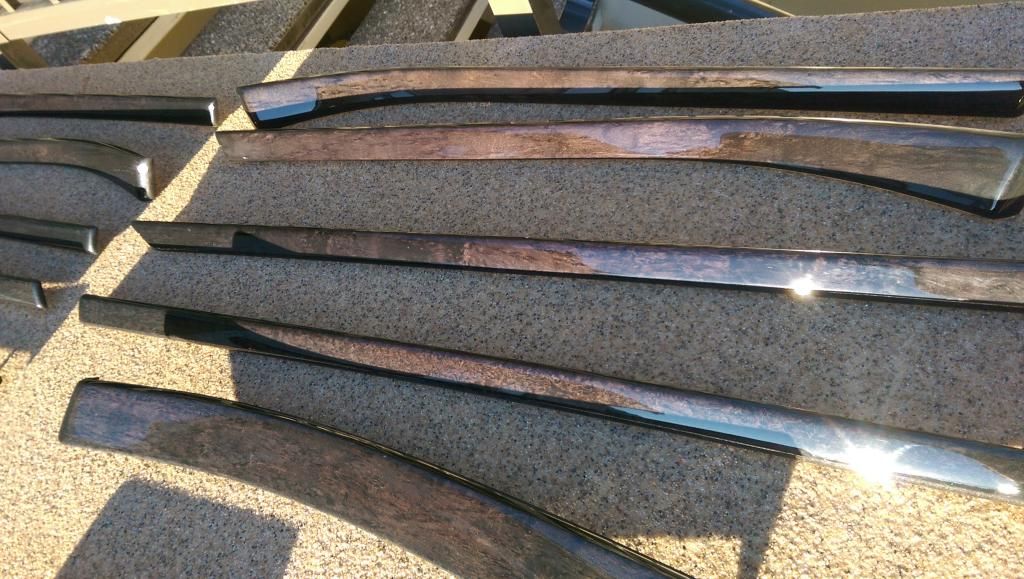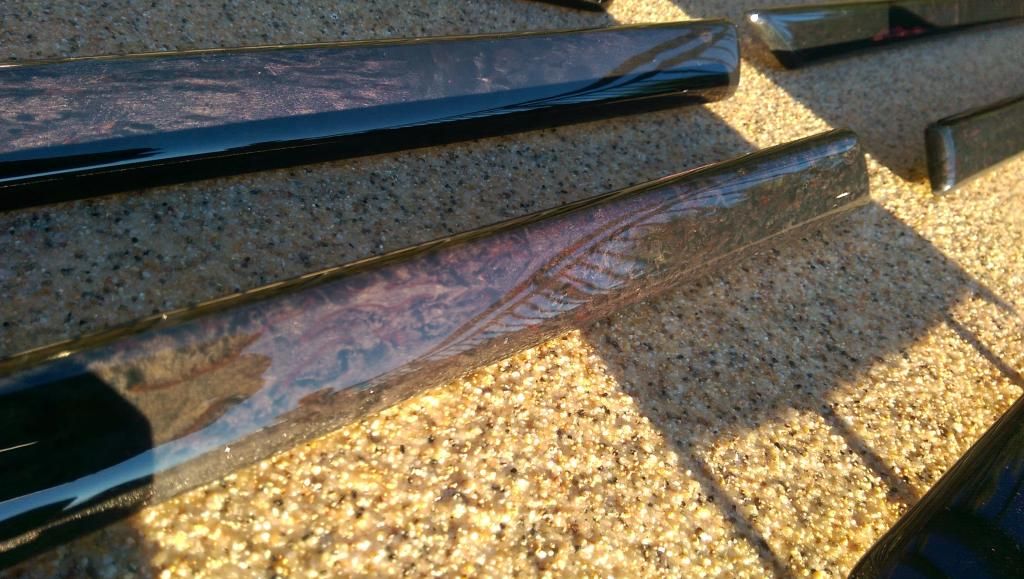 Pretty amazing stuff. Appears marble black in the shadows and transforms into a rich earthly, dark, nutty, brown with red tones in the sunlight (I can only best describe it as like Jupiter's atmosphere).
These sets aren't perfect however... I have a SINGLE (almost perfect) trim set that has a
one
crack down the driver side trim piece here (it is near the top and is shaped like an elongated U. Other "cracks" are actually reflections, these are shiny: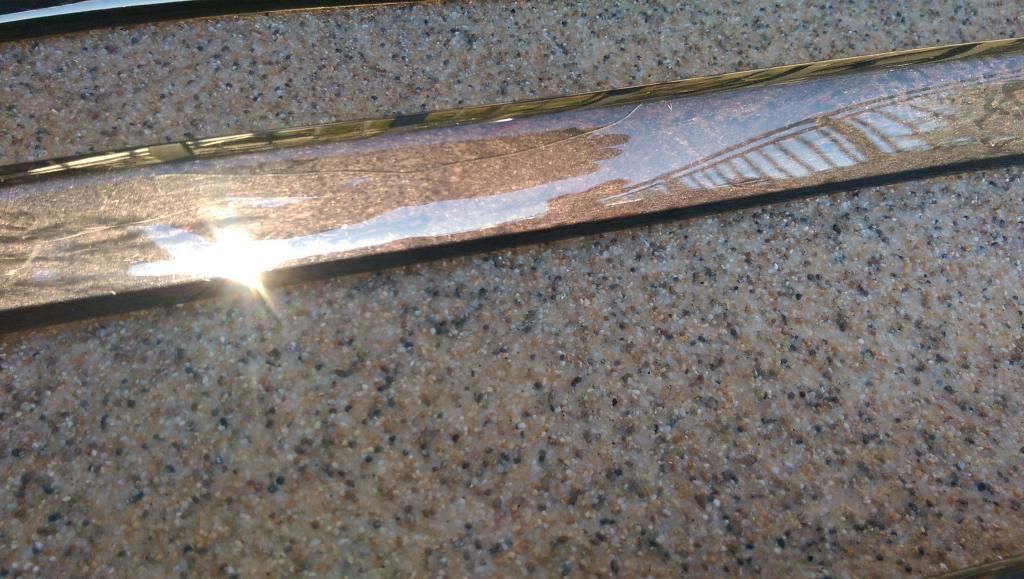 Every other piece is near perfect without cracks. Just note that of course there will be scratches. Expecting none would be completely unreasonable as these are 10 years old and are used. Birch gets touched A LOT. But you can easily polish every single scratch out if you so desire. The wood on the doors are in excellent shape. The center console is more prone to touching. All scratches are shallow and can be eliminated with Scratch-X or some kind of polish (I did it on mine).
Note that the TPMS Trim has been SOLD. So these come without that option.
1. Birch Anthracite Trim set (center console, ashtray door, glove compartment trim, 4 doors, right and left steering wheel trims, auto shift knob optional)with one crack on driver's door: $1000 shipped OBO
2. Individual pieces.
I have another complete set, but unfortunately this is the "sacrificial" set. I have so far attained 4 complete sets but never have actually come across one that was perfect (shows how rare a perfect uncracked one is). So to make sales, I've had to swap matching pieces out and this set of extra pieces is the result. Not all pieces are cracked (only 3 are: center console, driver's side door and rear door piece).
If you own a cracked Birch Anthracite set, it is my hope that you purchase a perfect piece and swap it into your car!
Center
Below is my inventory.
(Perfect pieces unless marked)
1x Center Console (one small crack): $100
1x Center Console (several cracks): $40
2x Ashtray: $50
1x Front Drivers Door Trim (many cracks): $30
1x Front Passenger Door Trim: $100
1x Rear Drivers Door Trim: $100
1x Rear Passenger Door Trim (small chip) $50
1x Left Steering Wheel Trim: $75
1x Right Steering Wheel Trim (non TPMS): $75
1x Glove Box Trim: $100
1x Auto Shifter (chip at base): $50
So if you're on the cheap and want to build an imperfect set, you could get one for as much as $730 or as cheap as $620....
Actually I'll make the offer better and discount an imperfect set by $50
. So as high as
$680
(including the shifter) or as low as
$570
.
Above offer isn't valid of course if people start buying single pieces as optioned.
I'm reasonable and open to offers. If you live near Seattle/Bellevue feel free to come by and take a look. I'll check this thread from time to time but PMs are the best way to get to me.
More pics are available on request via Phone/Text to serious buyers. I find it easiest to text photos so I can capture exactly what the buyer wants to see, plus we can communicate more effectively and quickly. I can do email to though. PM for details.
Again, all pics here:
Birch Anthracite Photos by scienceman6000 | Photobucket