Discussion Starter
·
#1
·
Graphs copied from a thread in the E39 section.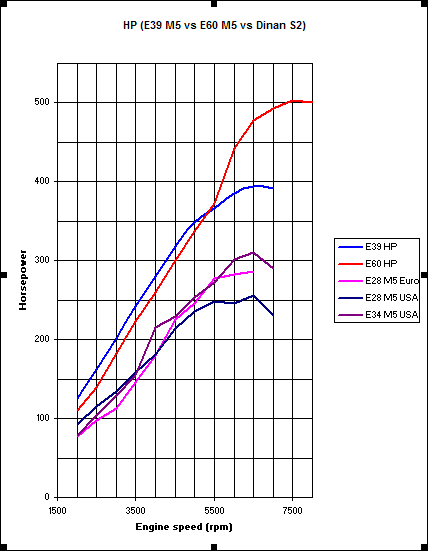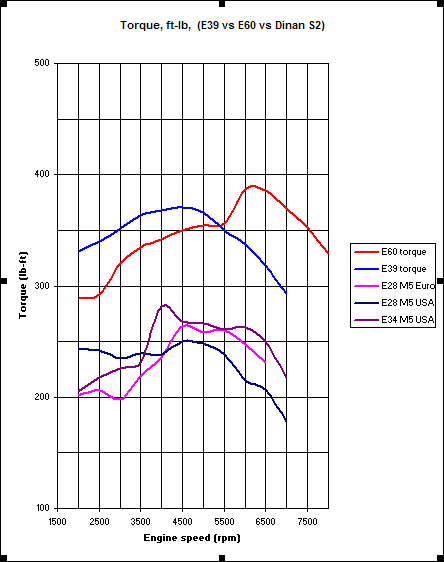 Must say, my driving impressions of the E34 and E39 pretty much agree with the curves above.
When I first got the car (E34), I thought it wasn't running properly, it felt decidedly slow, particularly its response from down low. I soon realized I was just spoilt by the low down torque of the E39.
I'm yet to drive a E60, that steep horsepower increase from 400-> 500hp, looks orgasmic to say the least.:M5rev:
That said, in day to day driving, I suspect the E39 will remain more satisfying.:M5eyes:
All in all, the E34 remains an exciting ride. Its like an athletic petit brunette, while its younger sister, the E39, is the Pamela Anderson of the car world:thumbsup: