Discussion Starter
•
#1
•
Hi all been away a while but have had this project the past year which i've taken on a little over a year ago
It was half finished when i took over from it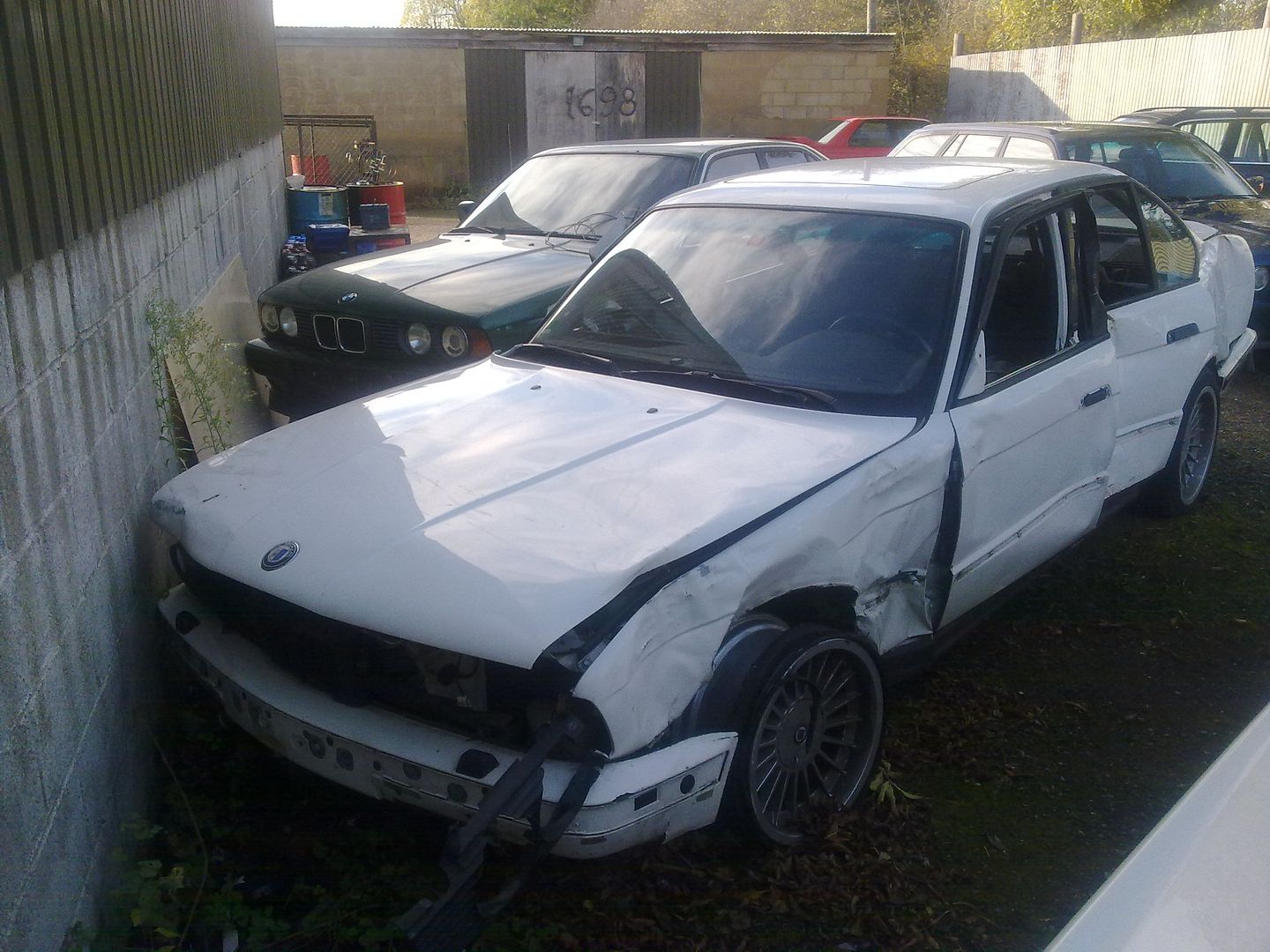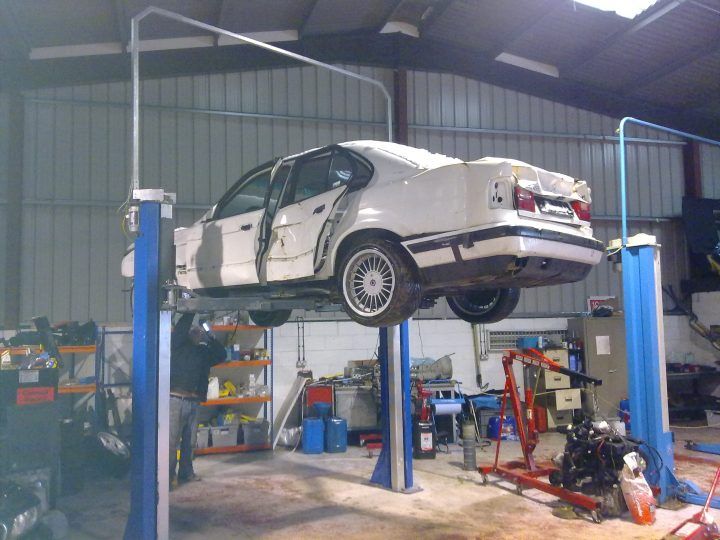 Take one smashed up Bi turbo no. 389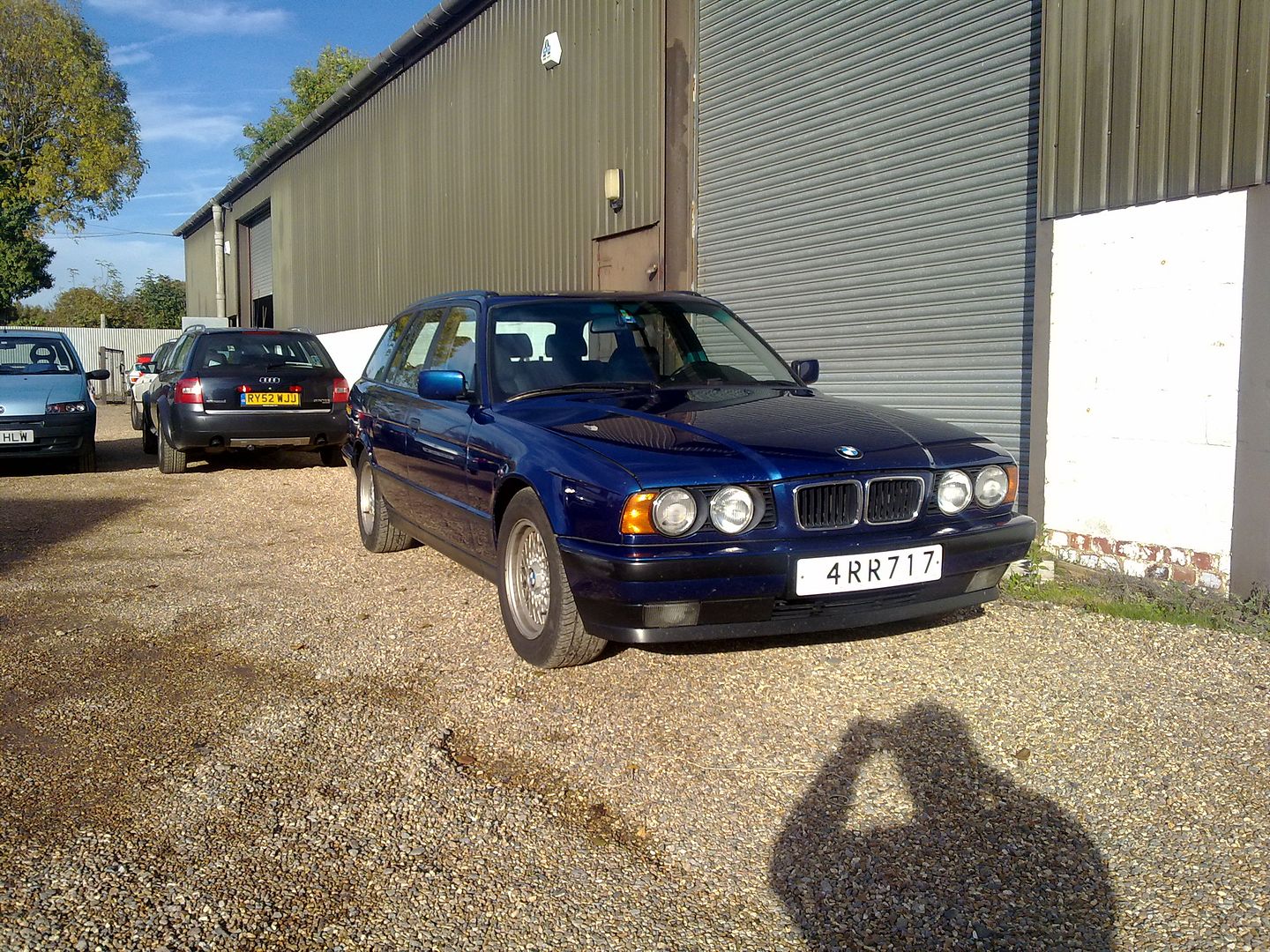 And refit it all into this Touring. This car was sold new in Holland as a special order Avus blue 525i manual touring. It also came well specced with heated sports black leather trim, air con, double sunroof and cruise control. So a very nice 525i touring!
All this was done by the previous owned who bought the bi turbo and touring and sent it to a garage to complete the conversion. Wind forwards about 8 years and this is where i came in when it was offered to me. I'd known about this car since the start but never thought i'd have a chance to own it!
I guess a little background, i've had a bi turbo before as some might remember on here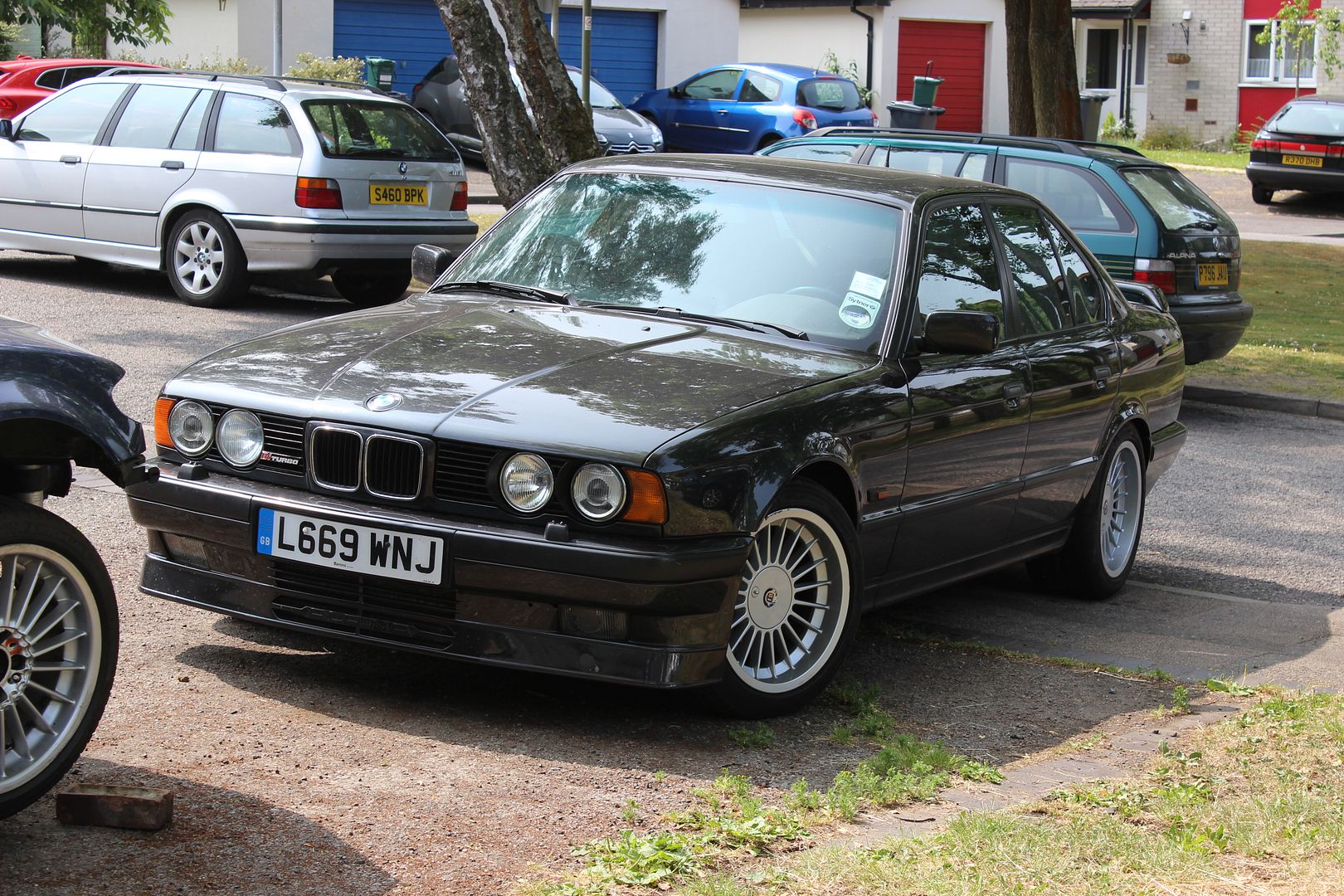 No.445 fully loaded one, had it about 2 years. Rear turbo blew, clutch went, snapped 2 rockers, and alot more went wrong! Its serving its new owner very well by all accounts. These are a missle when they work, nothing on the new generation of turbo M5s but still impressive in the right situation. Sold it and bought this below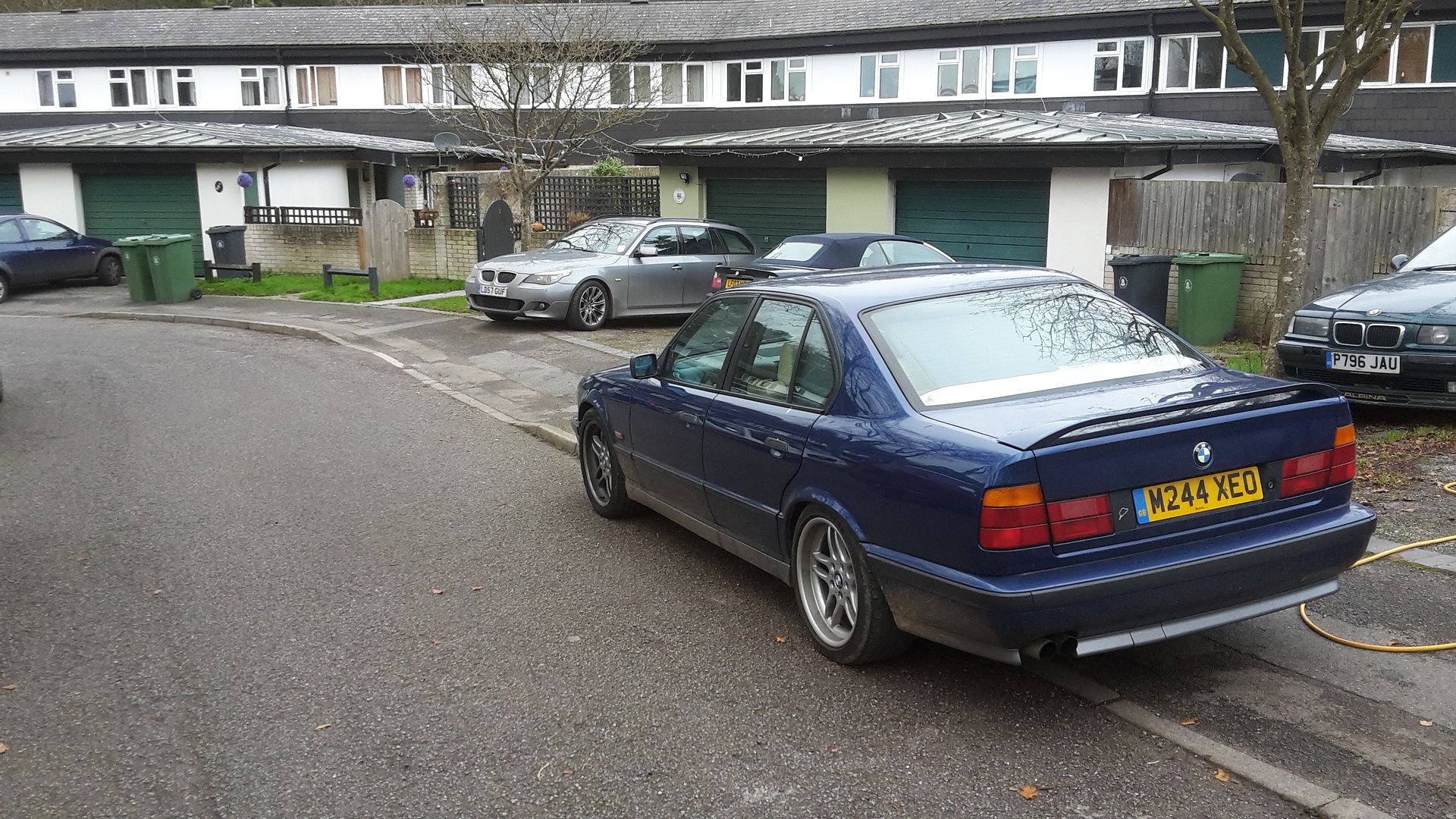 6 speed M5, so was offered said project and this had to go, i should of kept it really. Best E34 i've had was a great car, the only thing better than an M5 saloon is a touring! I'd always wanted one but this came along and its like the ulitmate E34 touring that was never made from the factory a Bi turbo touring! onwards with this thing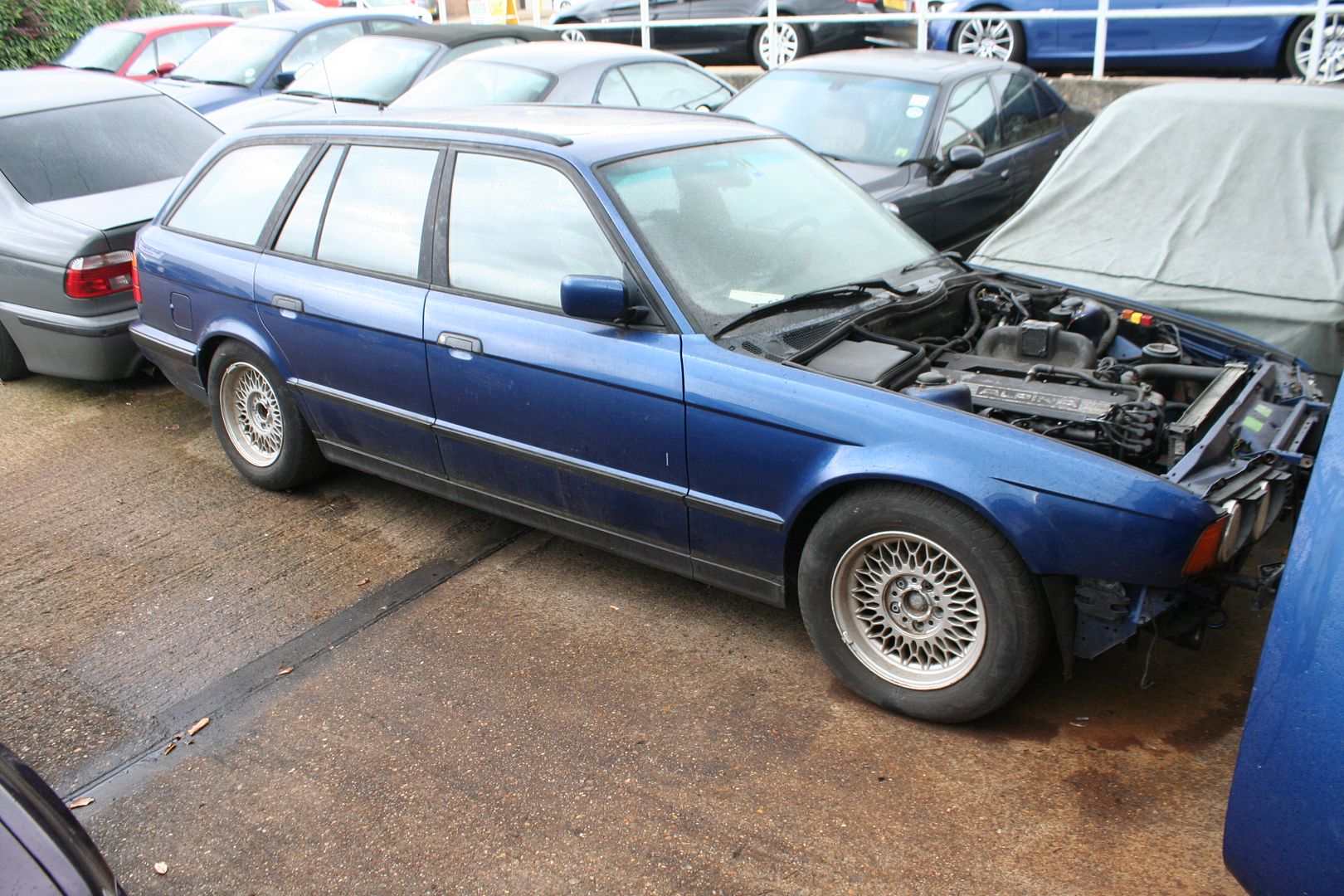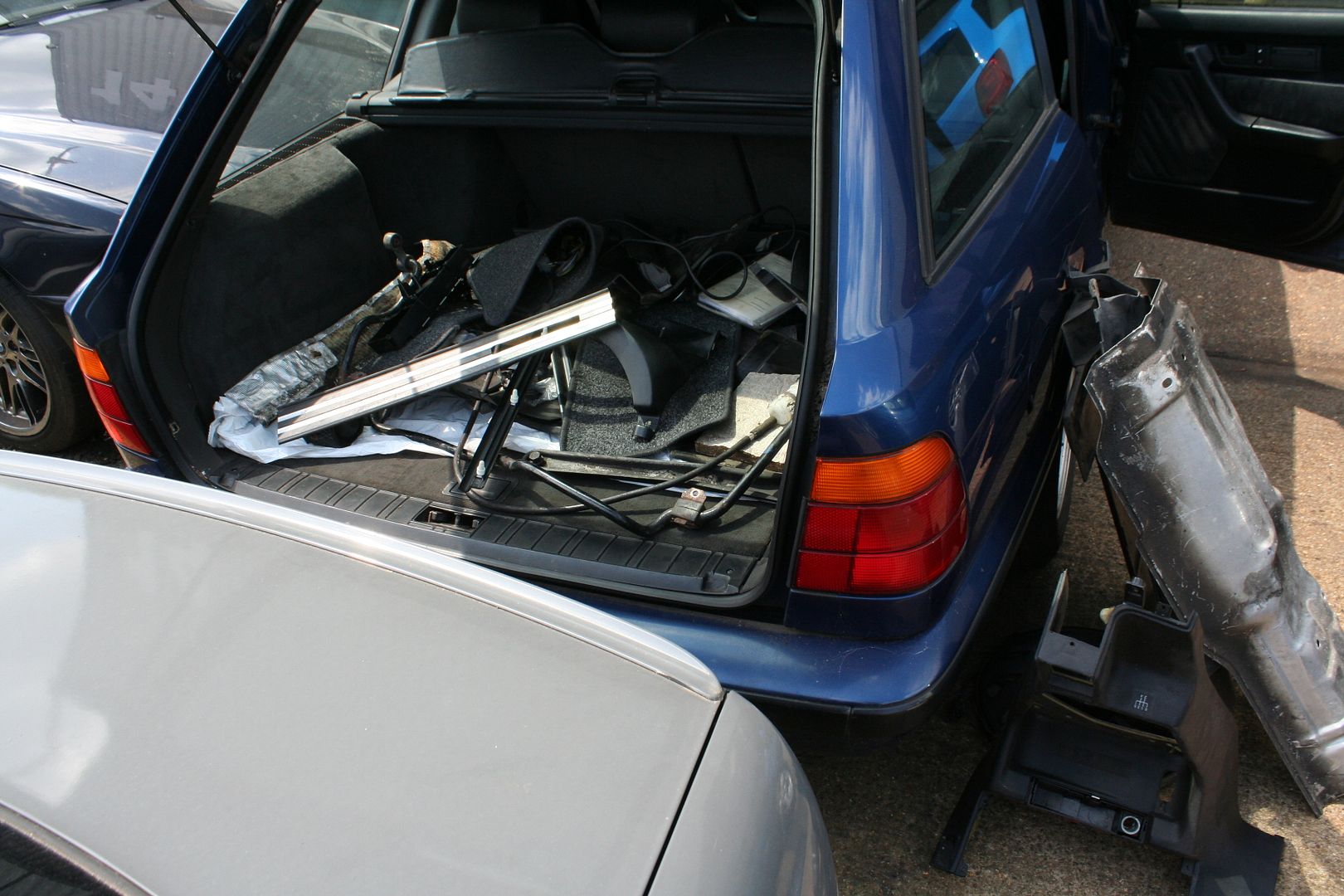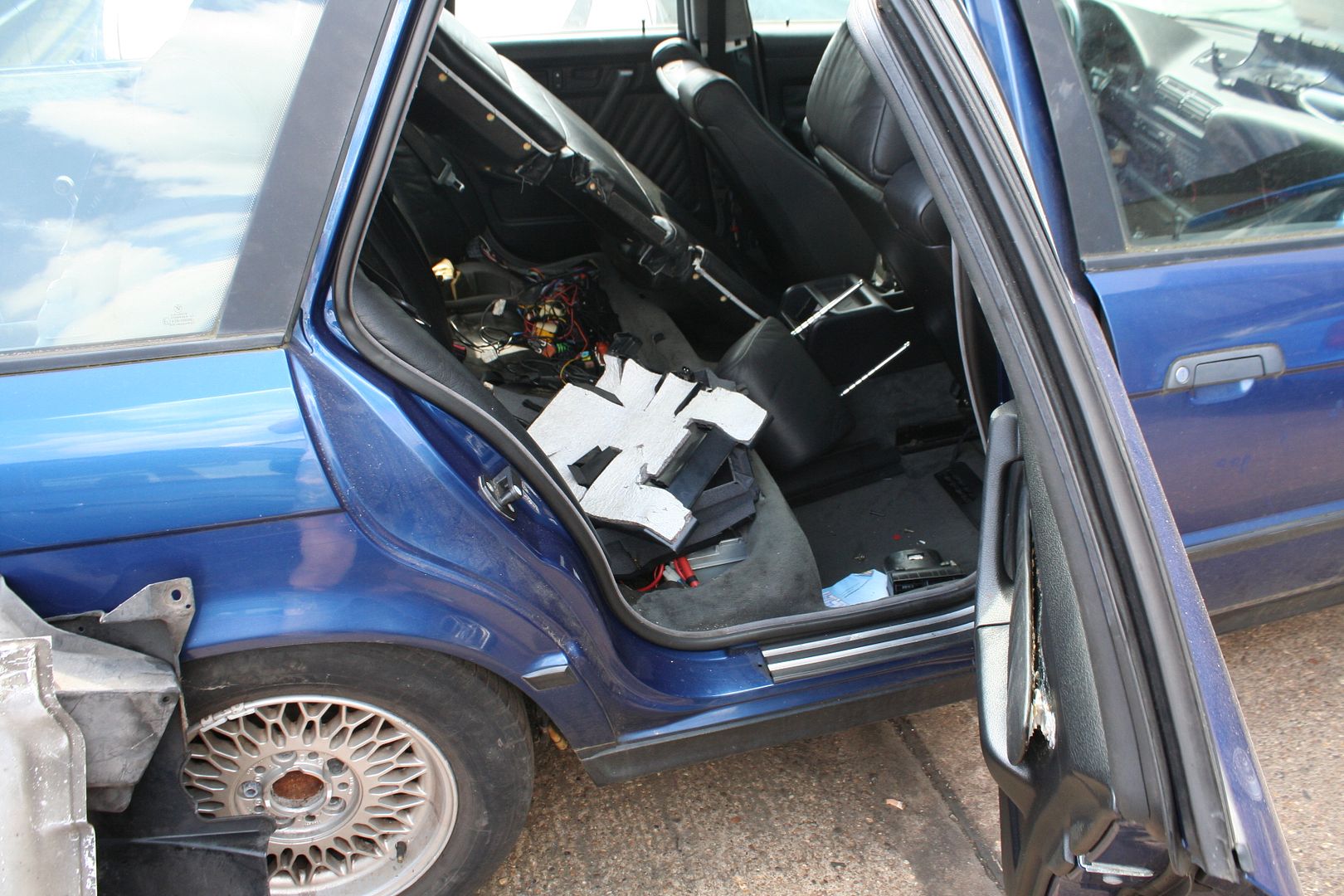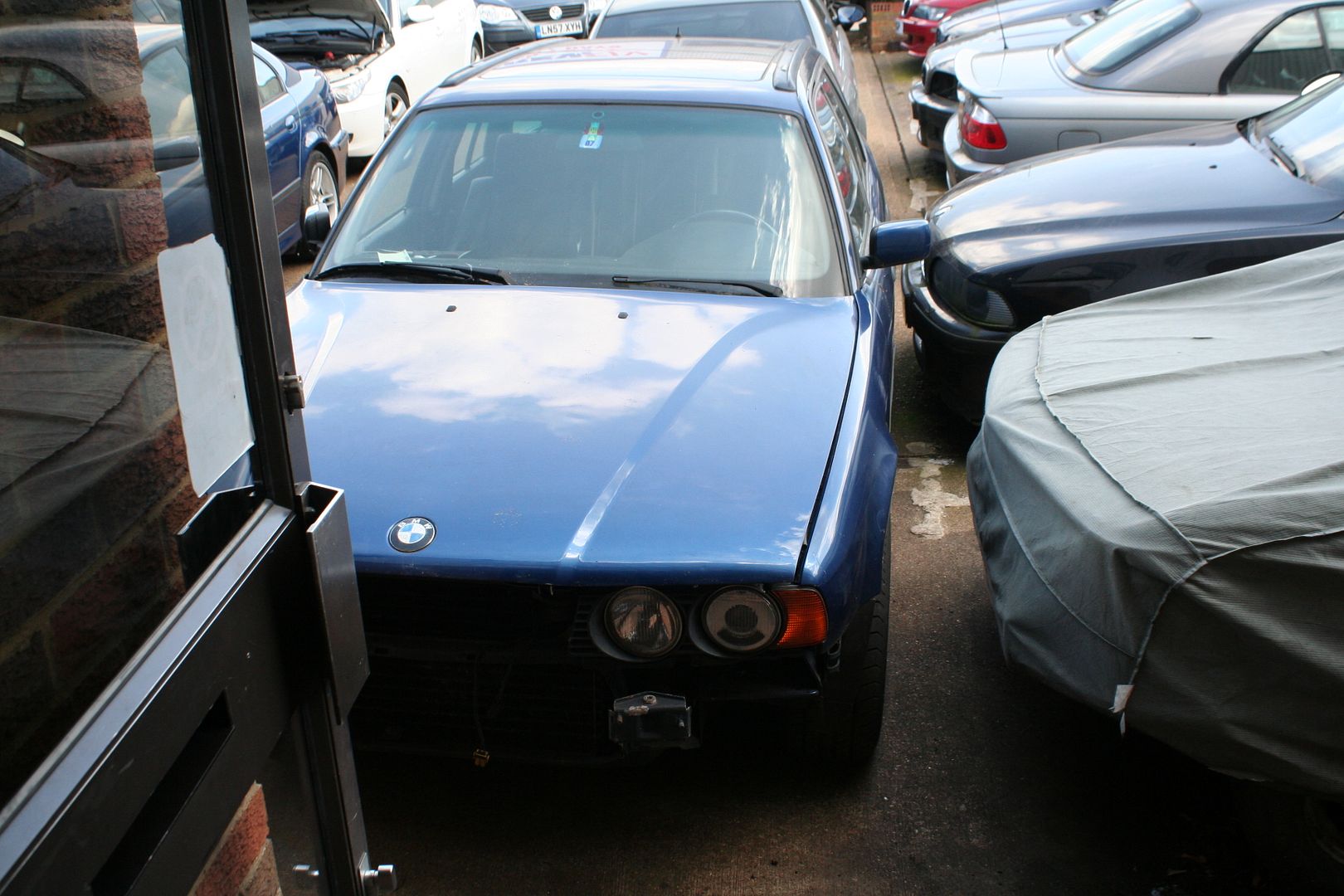 Sat here literally for years at CPC, still i agreed to take it on. Heres what i found intially, boxes of bits stored upstairs also and scattered all over the workshop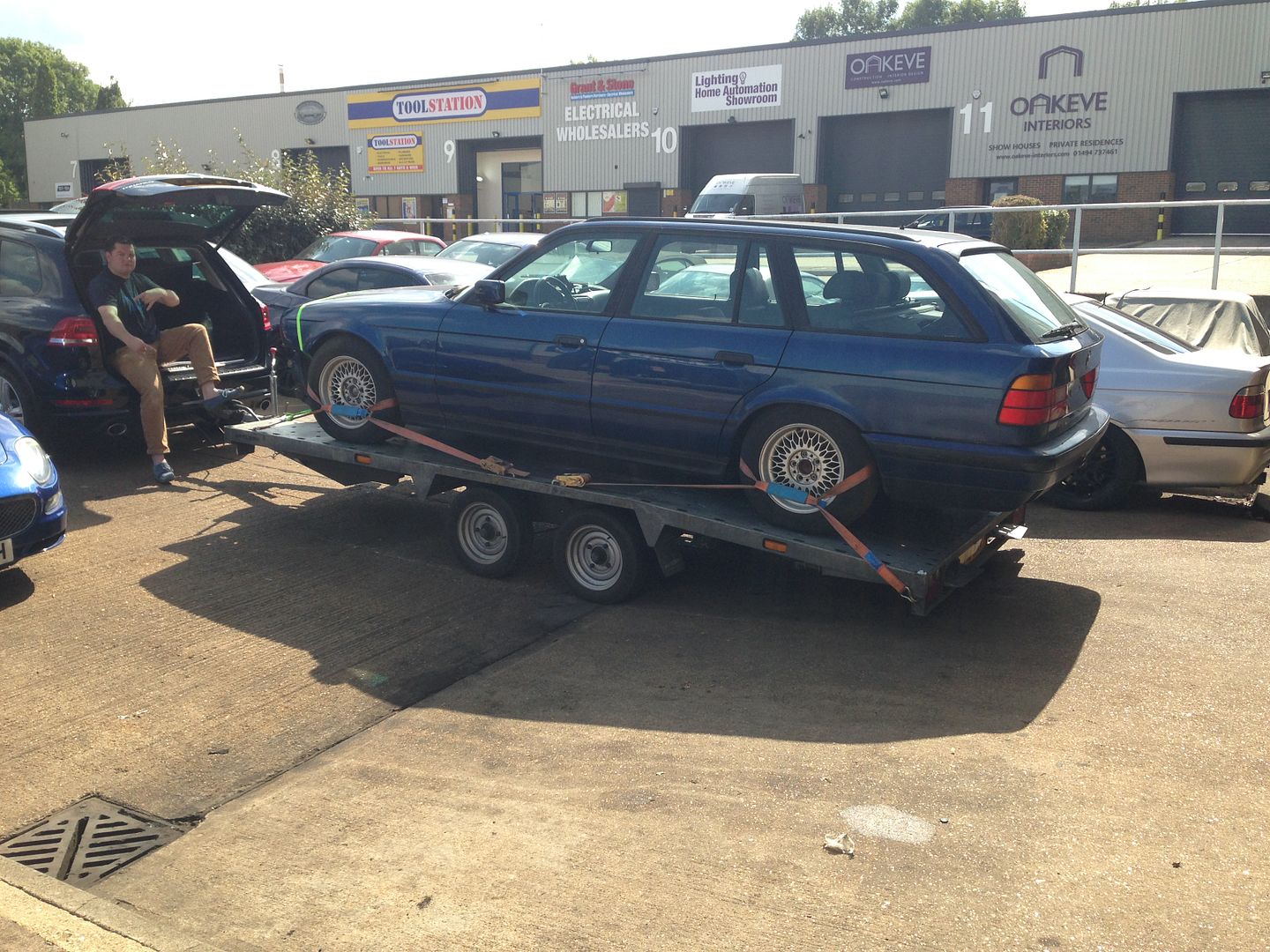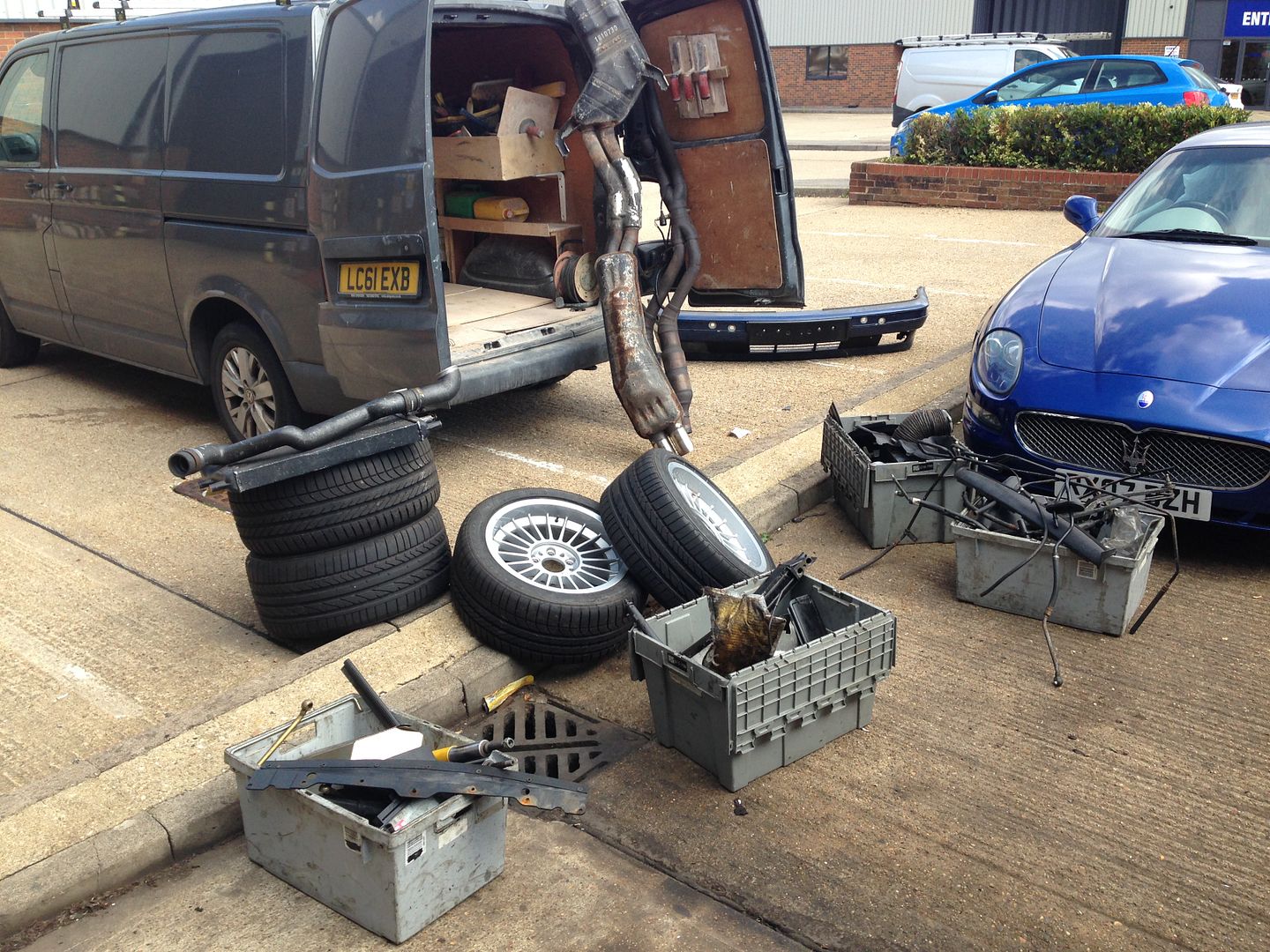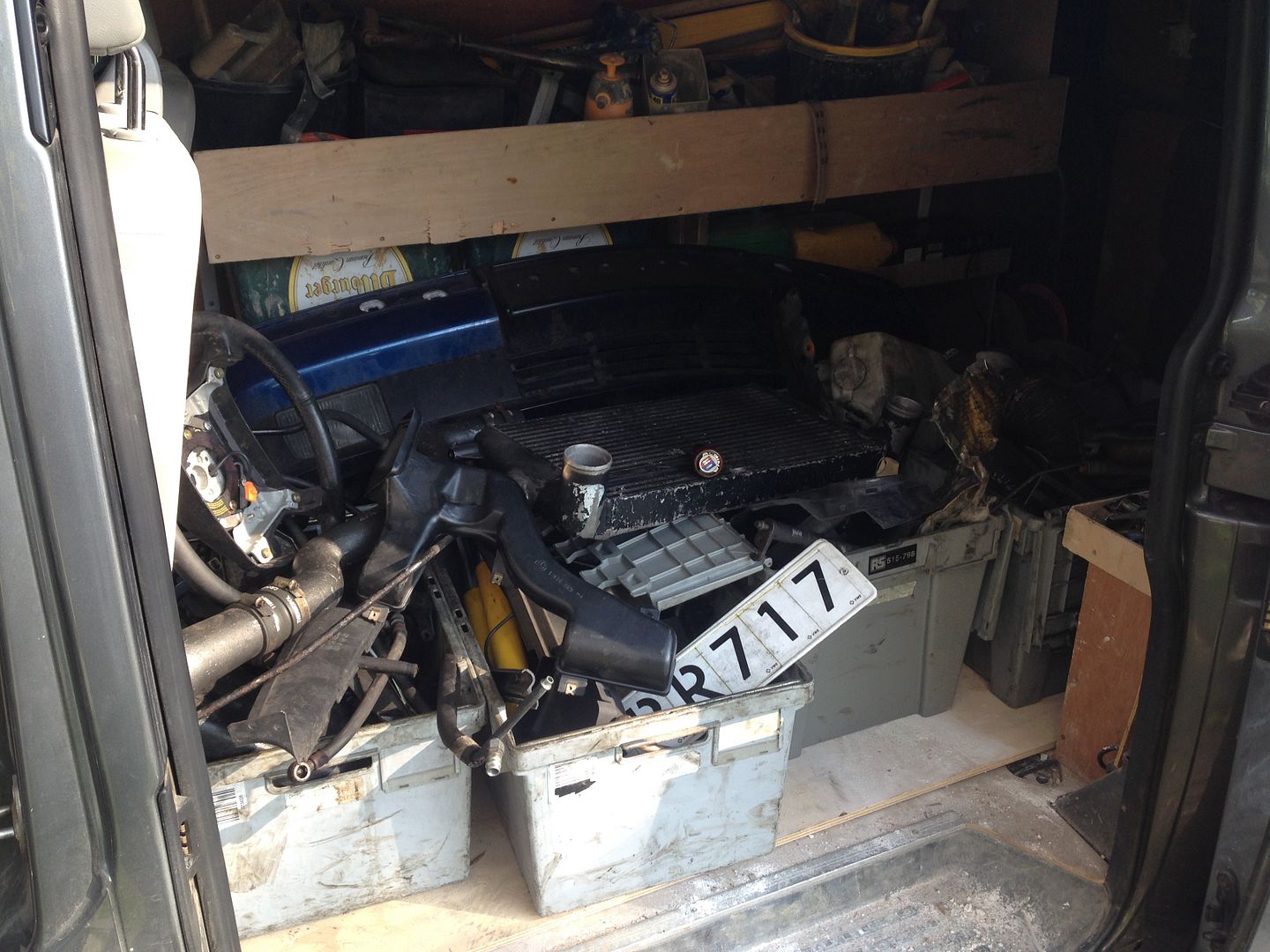 loaded up on a trailer and literally a van load of all the other ****
General theme on this is, electrics incomplete, lots of parts missing. So its been Mr. Detective and observant, if only it was an E30 as i'm sad enough to remember the whole car nearly, not quite like that on e34s
Plan has been to sort all the electrics and get the car running, then strip it all back down. Sort what needs doing and put it back together and use it. Going to be a long road as its the worst thing, taking on and finishing someone elses half finished project. It would of been lovely to have got the old written off Bi turbo aswell plus this car and done it. That would of been easy!!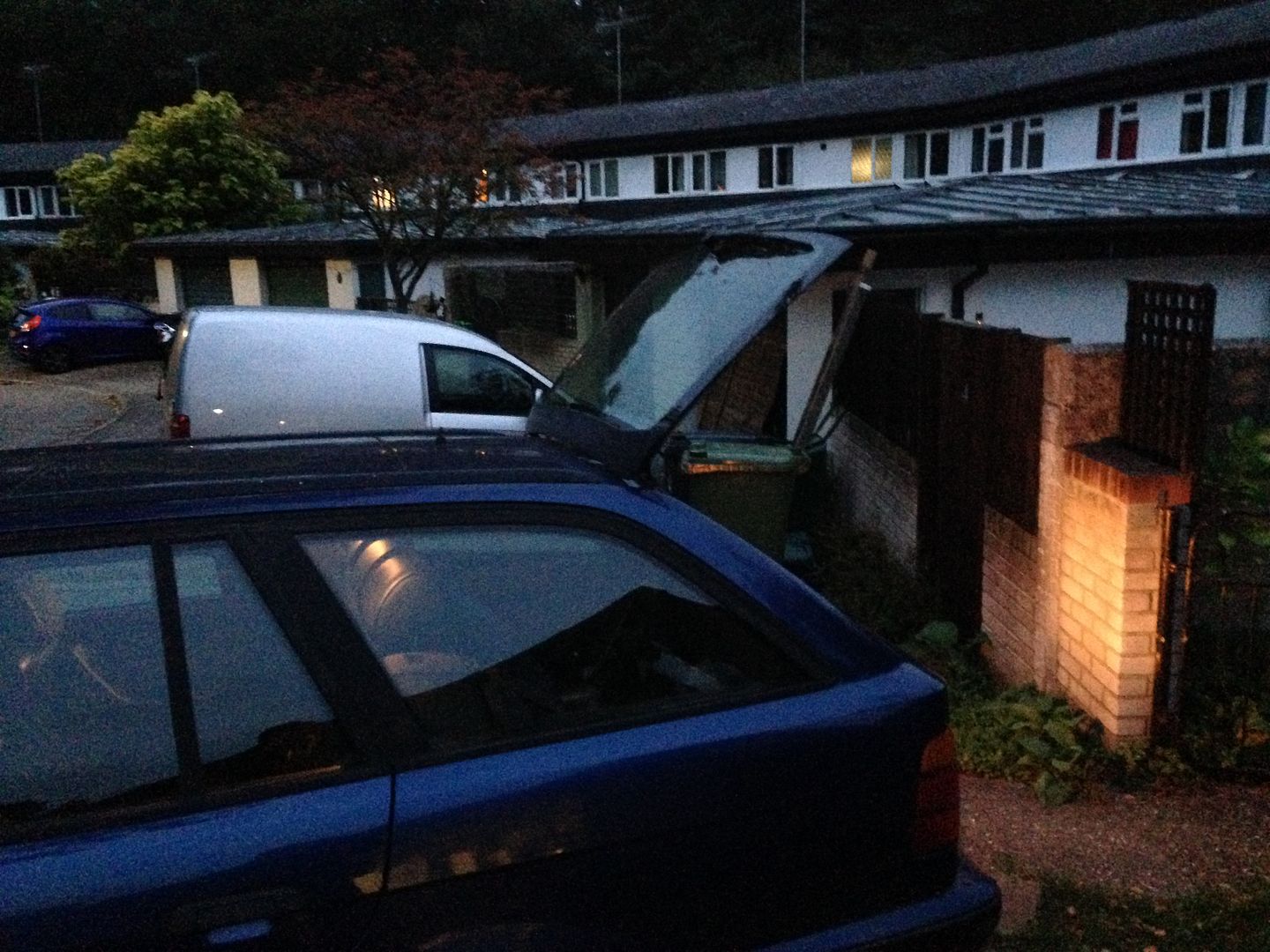 First job was to fit a battery and see what worked and what doesn't. Lights hmmm, tailgate wiper and washer sprag to life! Even the struts hold the glass up - thats rare on e34 tourings these days and changing the shocks is tricky
Not much else worked really, engine bay as dead as a dodo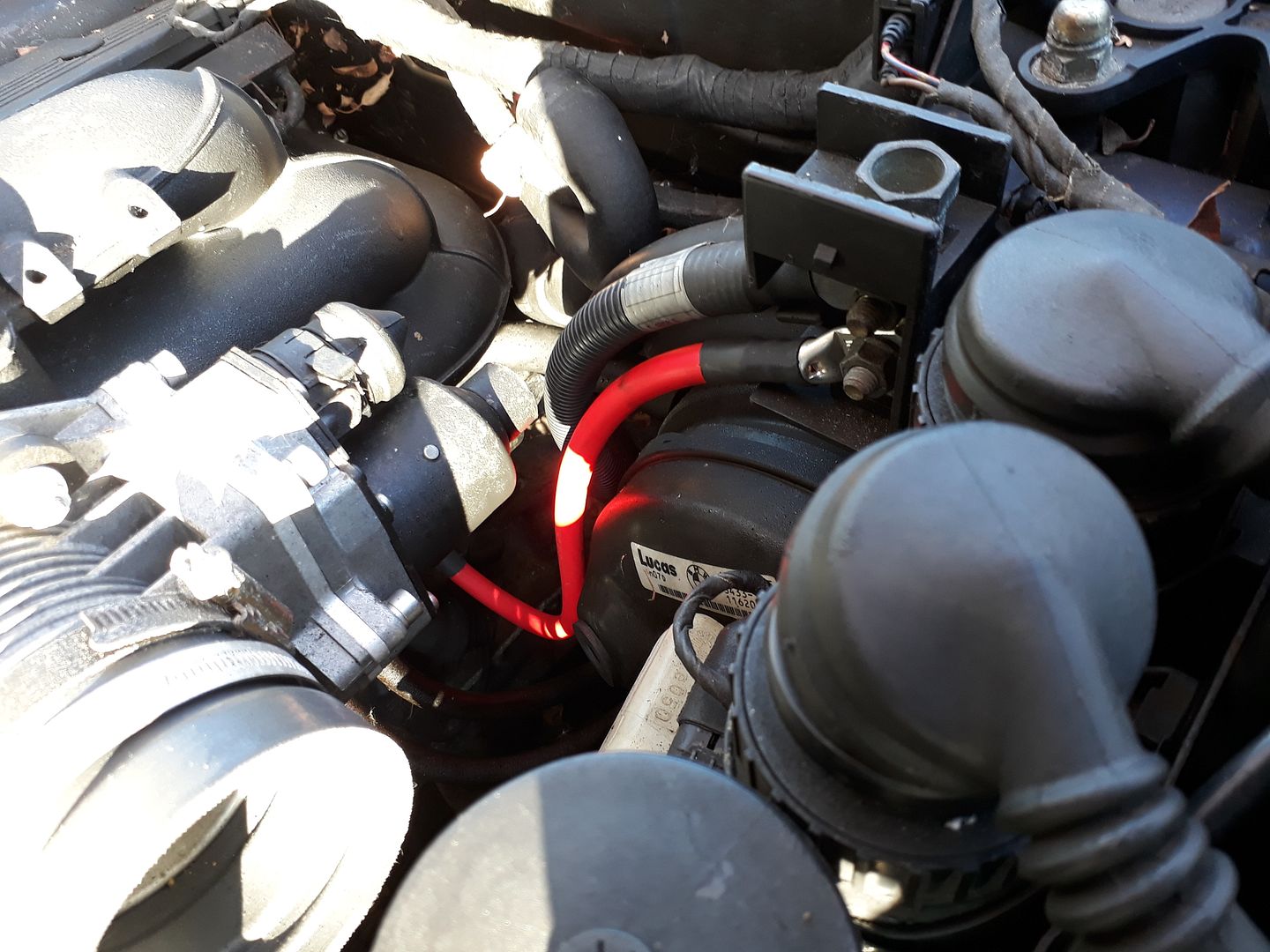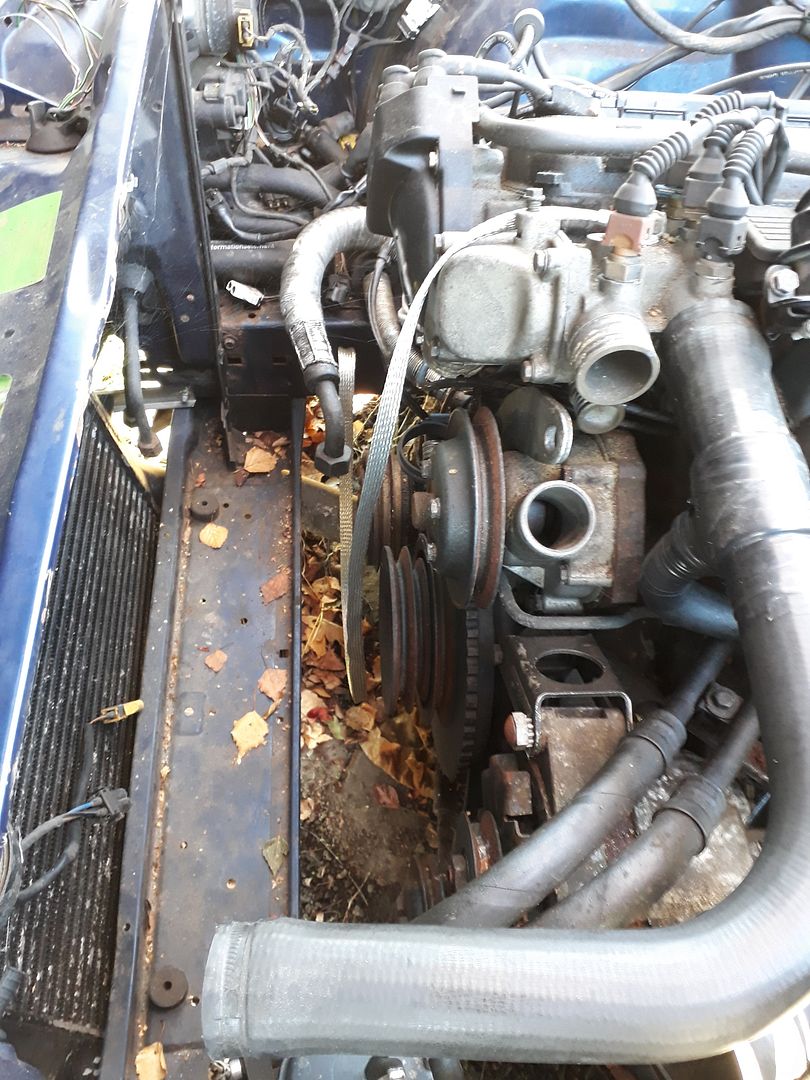 Engine earth strap was missing, a tempory one to get the ball rolling and the battery positive from the jump point to starter motor, fairly major!
That sprang alot more into life, so windows and heated seats and lots of other bits.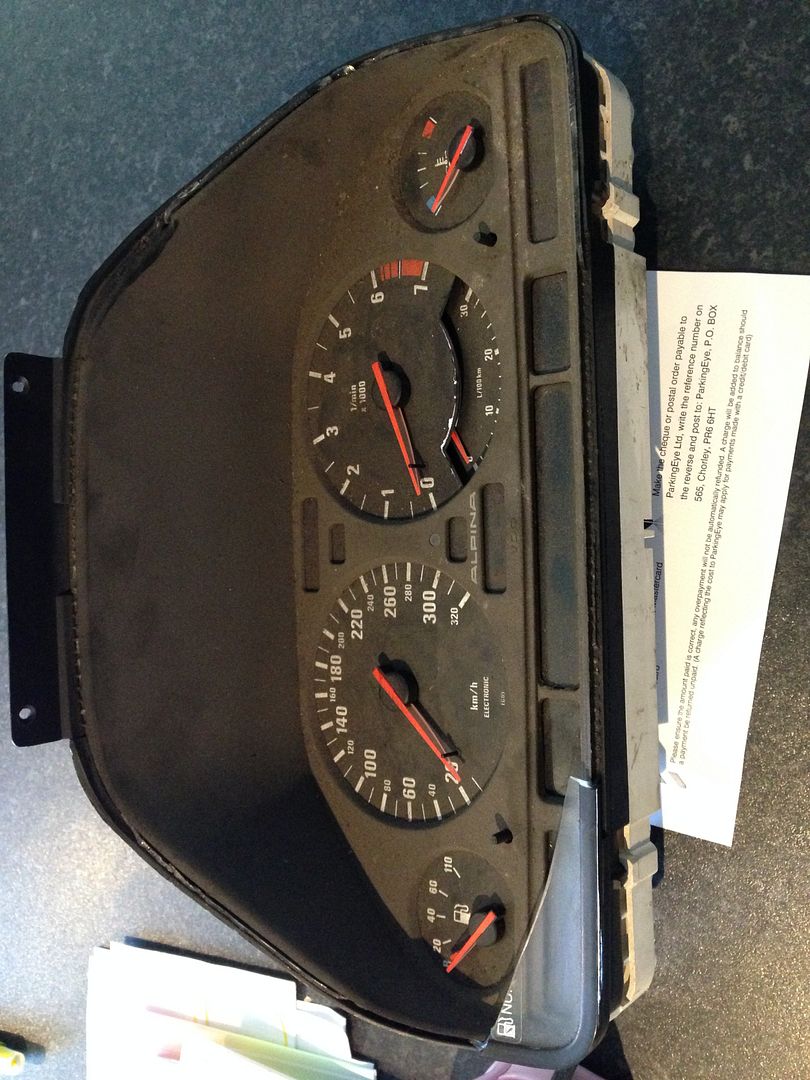 clocks, missing all the bulbs and the back. Plastic screen broken in the accident. Not many bi turbo clocks going spare so will have to make do with this!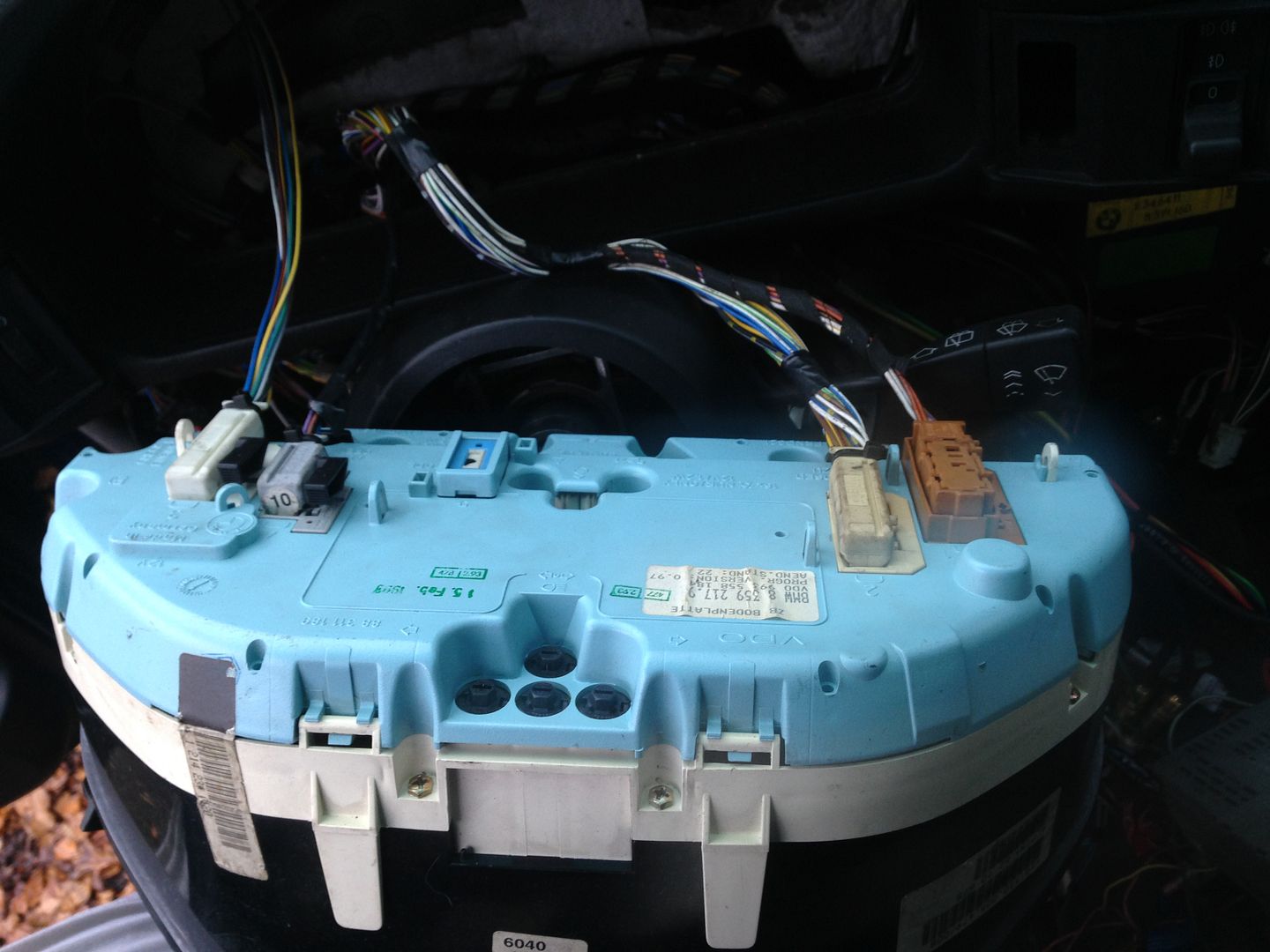 picked this up and fitted as many bulbs as were missing
Most of the wiring for the lights on the front needs repair on the connections as only 1 main beam lit up the rest nothing!
No indicators but traced that to a missing relay
Lots more bits to come i'll up date later on