Discussion Starter
•
#1
•
My bi turbo snapped two rockers yesterday on cylinder number 6. Both inlet and exhaust
I've had a price from my dealer for a headgasket at £417+VAT but no availability on it. The rockers are £46+VAT and again uncertain on supply.
My question is, couldn't i use say an MLS gasket from the likes of VAC motorsport in the USA? Also i know the rockers are an uprated alpina part, but again there are companys that supply upgraded rockers for M30 engines. Alot of people have turbo charged M30s over the years so there seems to be plenty of parts about to maybe suit my e34. I suspect the engine has been rebuilt in the past but there is no record of it in the history as it is way too clean internally for the milege covered i think, 198kms Oil pressure is very good when warm at about 1.6 1.7 bar on castrol TWS 10/60 oil
I've always kept the car standard spec when repairing it, but if i can fit better parts than it had new for cheaper than Alpina prices then i am listening!
A few people have stripped and rebuilt their bi turbos on here i've read. This car has caused me grief in 18months i've done the clutch( genuine alpina one), rebuilt both turbos (standard but with 360 degree thrust washers), EML fault on the instruments and now 2 snapped rockers. All in 11,000 Kms!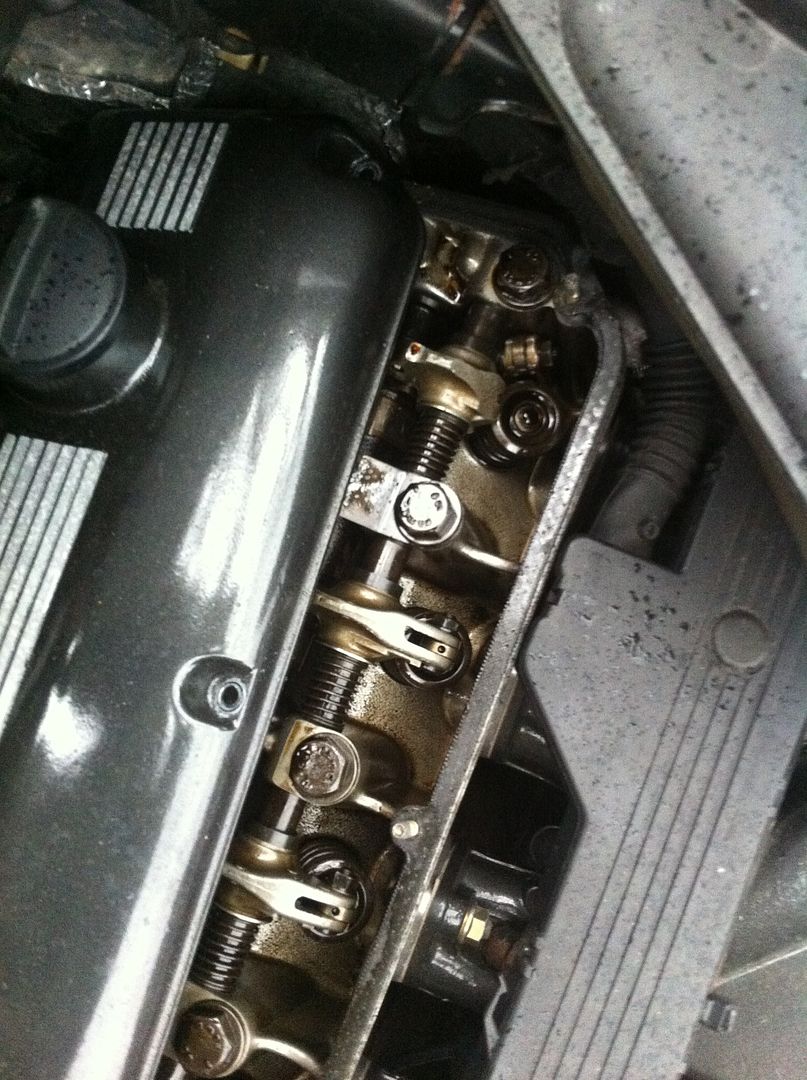 Sad times!