Discussion Starter
·
#1
·
Hey all, since I have been off this week i decided to do my install.
I installed the DVN-E39 in my Beast. Everythign went pretty smoothly, but my steering wheel controls act wonky. I think it is the module because everything is wired right.
I damaged my SD card that came with the Dynavin, so I am waiting for a new one. Idiot.
Here is the sub enclosure that I built. I gave each of my Hifonics Brutus .85 cubic feet and the box is pitched 25 degrees to match up with the rear seats and minimize wasting trunk space.
I installed new front components in custom baffle ( I can make more if there is interest in them)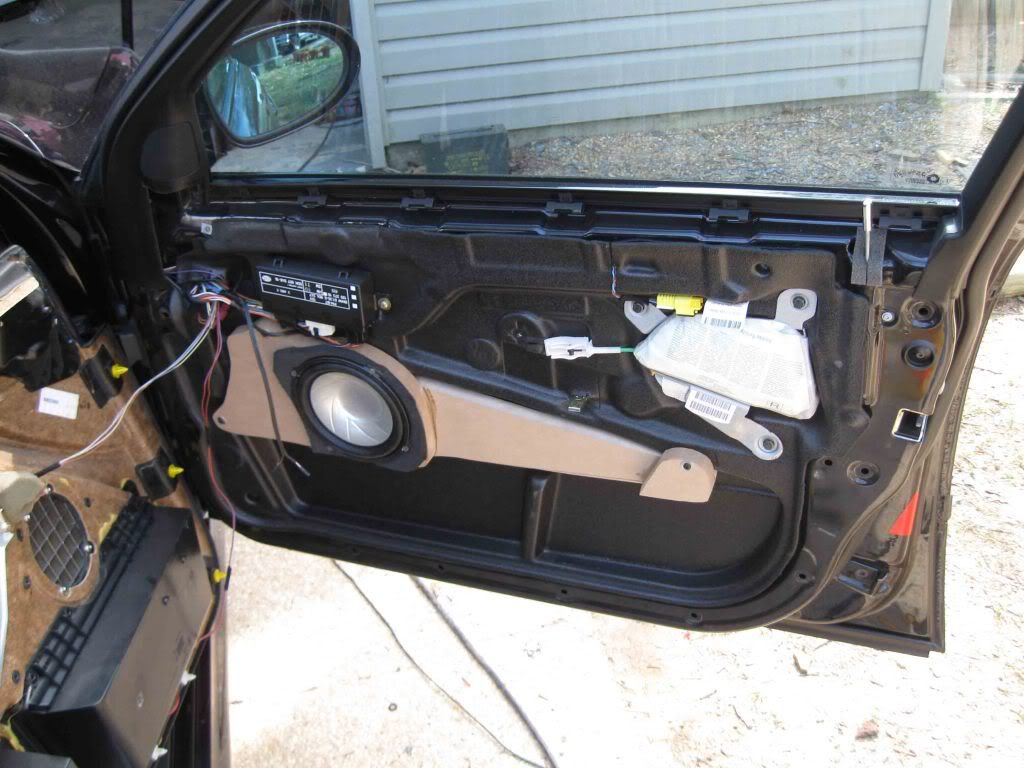 I replaced the read speakers as well.
I mounted the new hi amp where the OEM radio stuff was in the trunk.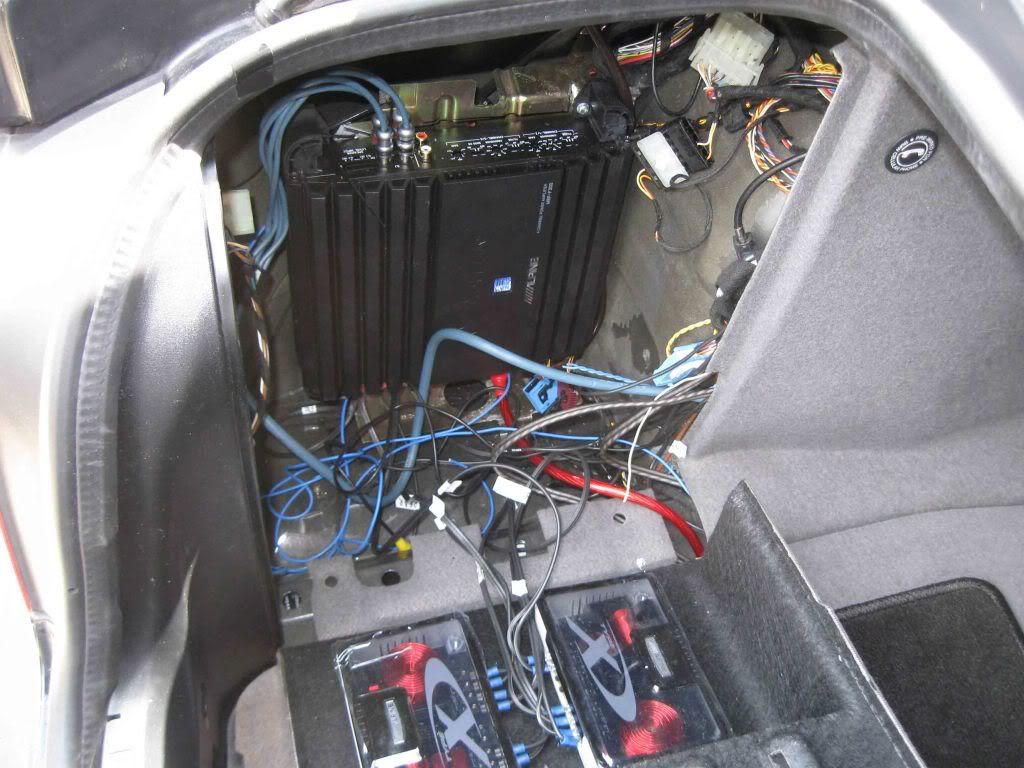 Here is where I put my handsfree microphone
I will be posting all my OEM nav stuff in a FS thread. I have the full DSP setup with 16:9 MKIII navigation.
I also have my Dice bluetooth/ipod module that I no longer need.