It may not bother some people, but it drove me nuts that I had to turn on my parking lights to have my Angel Eyes on. I knew I could wire them up to have them turn on with the ignition with some new plugs and a relay, but I didn't want the error on my dash for a bulb being out when it did not get a pulse return from the missing bulbs. So when Chris (Hdhntr23) explained to me that the Navcoder software would eliminate that, I new it would be pretty easy.....
DISCLAMER: Do this at your own risk, I am not responsible if you let the magic smoke out of your electronics....
Basically, I just ran two new plugs with a 5 amp inline fuse for each Angel Eye bulb powered with 12v+ from the battery and grounded to the chasis. I used a relay to switch 12v+ on and off with the key from a wire under the passanger side cabin filter where the ECU is. (Thank you Peter and Raza) I soldered all of the joints that would be exposed to the elements. I did not solder the connection up in the ECU box because I was afraid of getting a hot soldering gun that close to my ECU, so I just used a crimp butt connector.
Parts list:
(1) 20-30amp relay $10
(2) universal plug $5 each
(4) wire pig tails for the plugs $3 each
(2) wired fuse housings $12
(1) pack of 5amp fuses $5
(100') of 16 gauge red and black wire (you don't need this much, I was making enough for 3 cars; mine, Hdhntr23's and Mx5's) $35 for both
(2) packs of 20' protective loom $20
(1) pack of small black zip ties $7
I did my car first as the guinea pig, then Chris's after we knew it would work. I still need to meet up with Mx5 to get his done. I left the hard work to Chris to change the software so it would ignore the bulb out error. Of course he had that finished in a snap....
Some of the parts I used...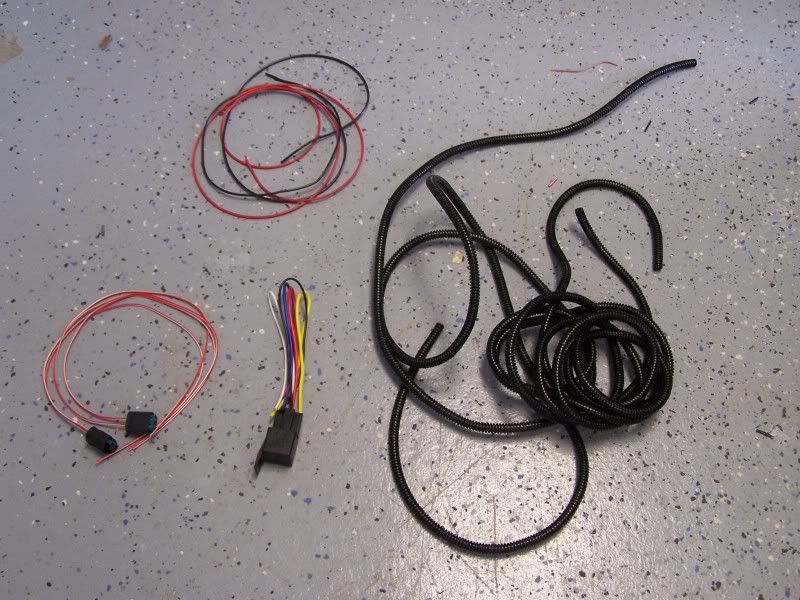 Passanger side cabin filter.
Cabin filter box removed, top of the ECU box.
This is the wire I used, it is about in the middle of the ECU box all the way in the back against the firewall. Red/white stripe wire.
I pulled my ground from the Passanger side shock tower. (my daughter's AWSOME tape job before I made her mad and covered it up with loom)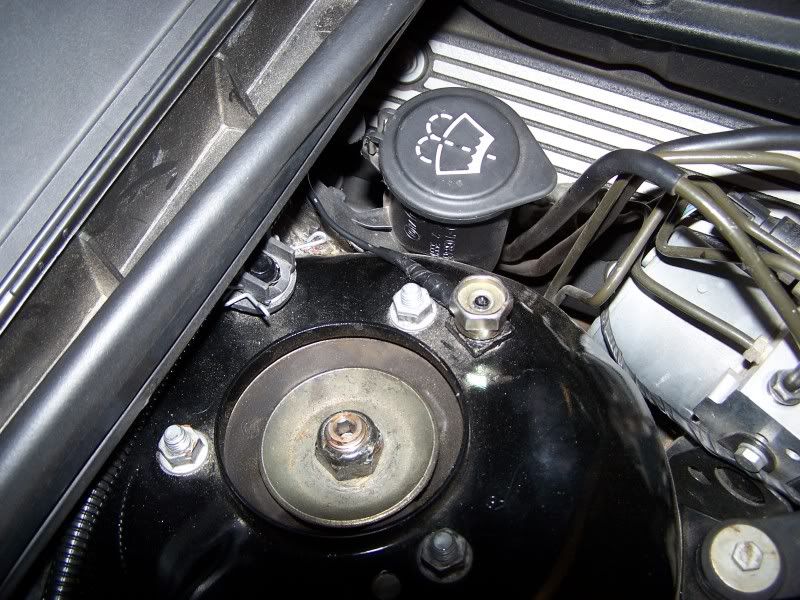 I used the battery connector on the Driver's side of the engine bay for my 12v+ constant.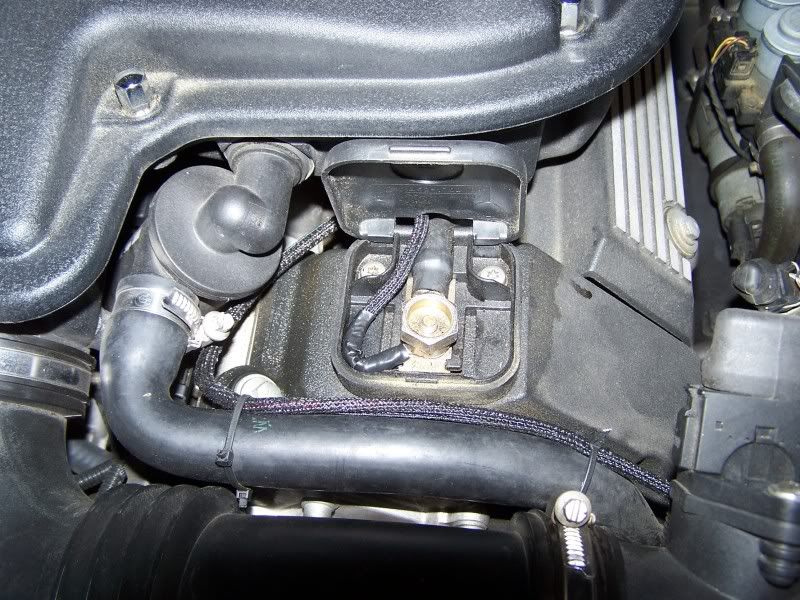 Here is the new plug in the Angel Eye bulb with the OEM socket wrapped in plastic and taped up to protect it from the elements.
The same thing on the other side...