Discussion Starter
•
#1
•
On Monday i did my first ever proper track day, at Anglesey, and had an absolute blast.
There were some serious machines there and a hell of a lot of Caterham/Lotus 7 type cars too, which meant combined with me being at a novice level in a car not really designed to be belting around a short track with standard brakes, i was going to be in the way a lot!
There was an old God knows what there, looks Morgan ish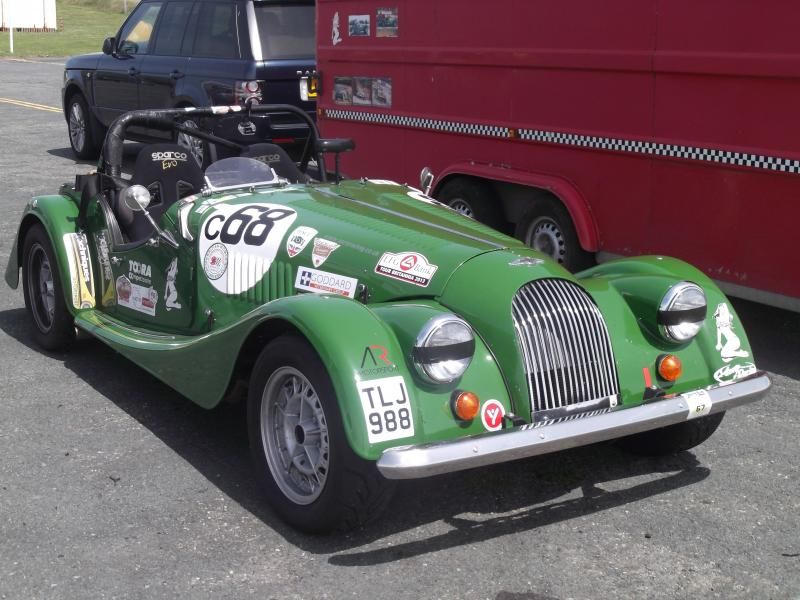 And also a MK2 Jag that i didn't get a pic of as it lost oil, blew its engine and popped off pretty early on in the day.
I managed to get some good pics from the on site photographer, i'll just pop 1 or 2 up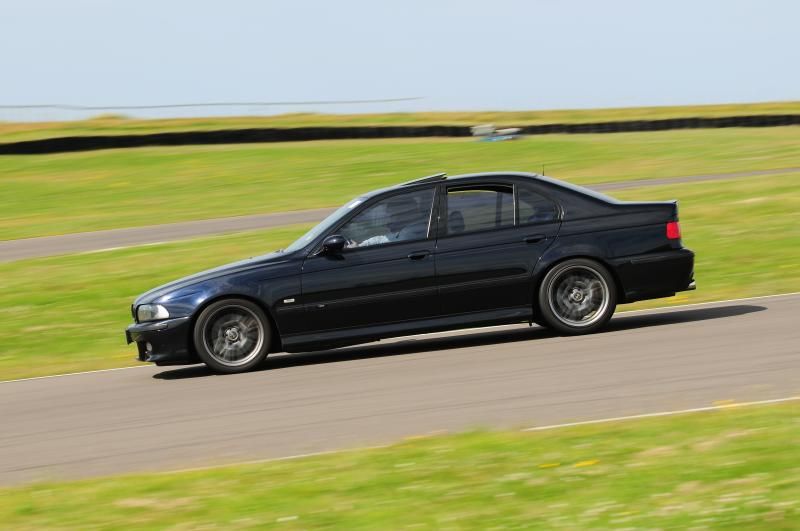 Overall, i think the old girl done well. I overtook a few cars that i really didn't think i would do, and also got passed by a few that didn't look up to much but were proper track weapons!
Running standard brakes though was a downfall. I could only stay out about 5 or 6 laps before having to cool down a bit. Early on in the day i suffered from what i now think was a cocked/stuck outer pad on the NSF caliper. This resulted in the paint blackening on that caliper and it took all the pad material off down to the metal whn the other side had about 5mm left. With the inner pad also being OK, the pad warning light never illuminated and so first warning was a bit of a nasty noise! You can see here a new pad compared to the inner thats worn normall, compared again to the one making all the row!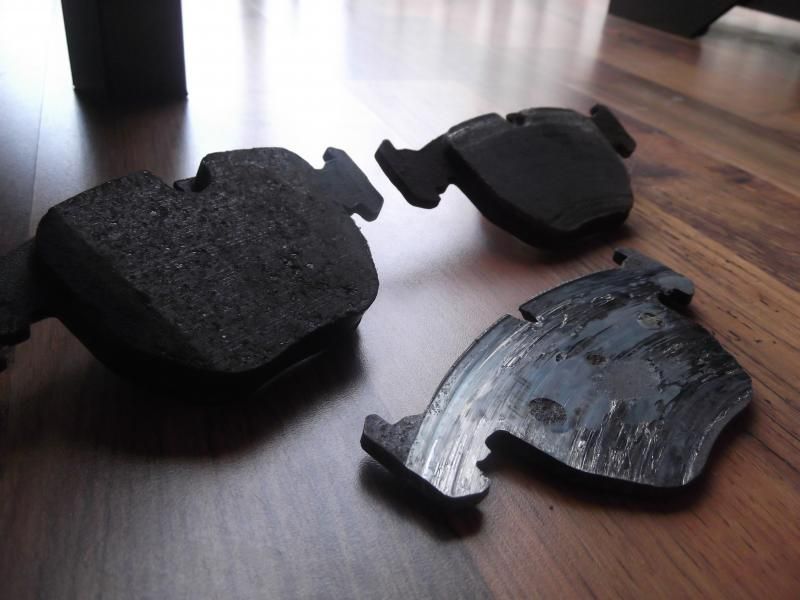 Being stuck late in the morning session with that i couldn't continue using the car. At lunchtime i ventured out to the local petrol station to fill up and ask about getting some pads. Turns out 1 junction down on the dual carriage way was a CES parts shop and they had a set in stock. I suppose thats the good thing about BMW putting 530i pads on the front of the M5. They're ****e, but they are stocked everytwhere!
So £40 lighter i limped back to the track. Without a tool to my name i borrowed a jack, socket set, pliers, screwdriver and G clamp off various people there better equipped than i and changed the offending side only, simply as i wanted to get back out as quickly as possible, and also as my BBK will be on in the next week or 2 it seemed pointless doing more work for nothing.
An absolute credit to the type of people you see and meet here. Lending tools out and generally helping out anyone in need i wasoverjoyed that there are still decent people out there, it really made my day
With new pads in i completed the rest of the day with minimal drama. I had to come in to cool down but much less so than in the morning. There really must have been something just stopping the pad from releasing.
The blot on the day was however, some debris from either trackside or possibly from my brake episode has nicked one of the spokes on my alloy, meaning i'll have to address that with a refurb. I've called up the Wheel Specialist where i had mine done and they are confident they can match it, although i appreciate they can't stone wall guarantee it due to the nature of how these are painted. What i'll likely do is get the 2 alloys on that side done, that way if there was any slight discrepancy, you wouldn't notice as both wheels on each side would be the same as each other and wouldn't be seen together.
You can see here the drivers side caliper looking normal, compared to the passenger side which took the heat, and the chip to the wheel.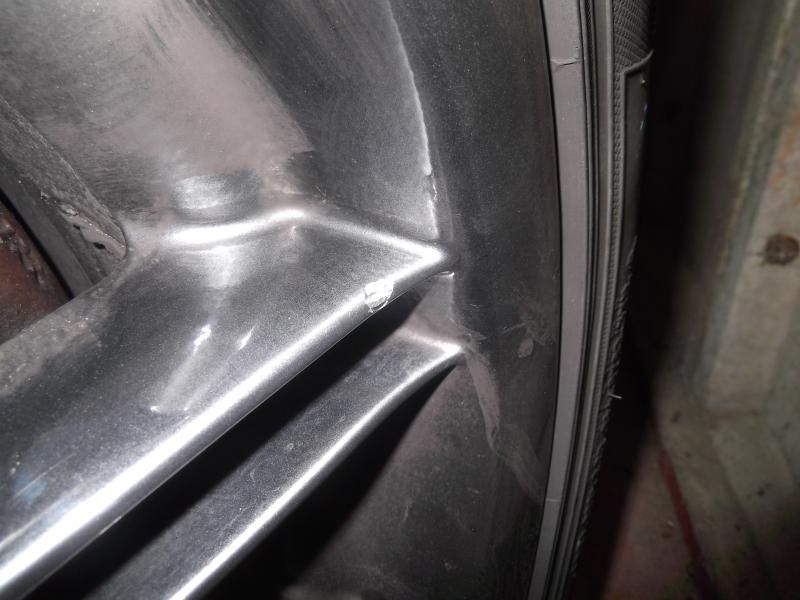 Likelihood is i would hunt a set of generic 18's down and fit them with track rubber should i want to do this again. And i do!!!
Excuse the exposed wheel nuts and lack of dust cap, these are like this due to checking of pressures on the day and changing the pads over, its not normally like that!