Discussion Starter
·
#1
·
guys, wonder if anyone can help, i bought some funky flat bladed wipers and attempted to fit them last night.
http://cgi.ebay.co.uk/ws/eBayISAPI....m=260240918820&ssPageName=STRK:MEWN:IT&ih=016
supposed to be a direct replacement, but it didnt pan out like that!
passenger one on in 30 seconds, but i came across problems with the drivers side. :evil: :roll: :roll: :lol:
as you can see in the pic below the 'hook' is the wrong way round on the drivers side, which isnt a problem on the BMW wiper as the hook fitment is offset. however on the new blades the hook fitment is directly on top of the blade so if you do fit it that way round the blade is under an odd pressure and only 2 thirds of it touch the screen.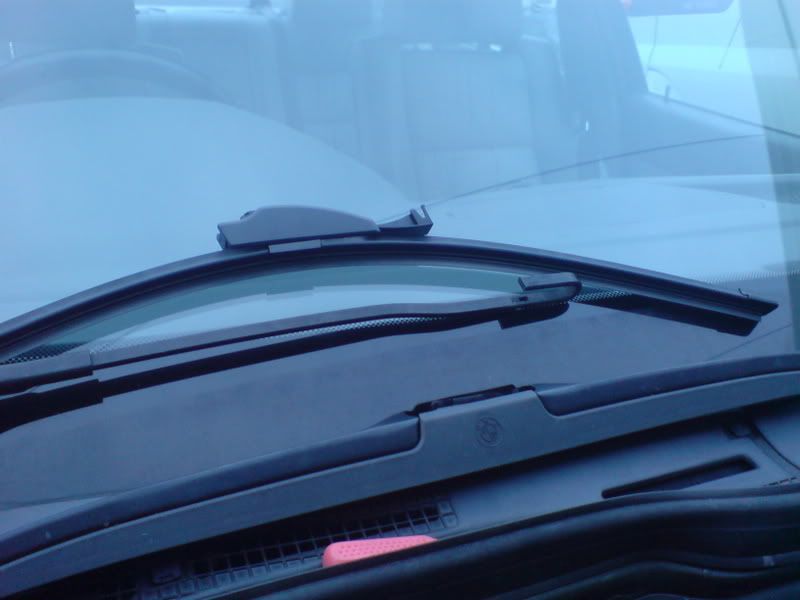 if you fit it upside down it fits perfectly, but i'm sure this wont give me optimum wipeage :lol: :lol:
had a quick look at the wiper arm and its not possible to turn the arm over as its part of the whole linkage.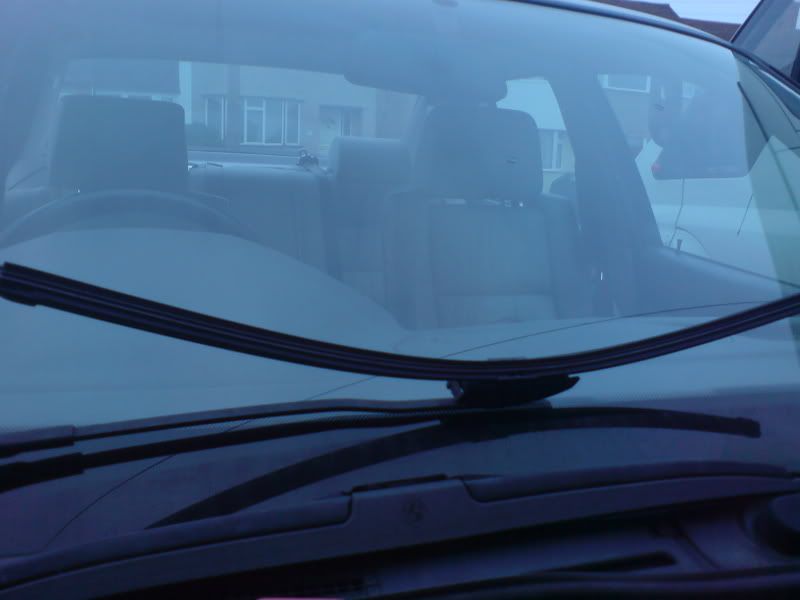 so, where have i gone wrong?
is the arm a different shape because i've got a different engine to the majority? (can't imagine wipers are a bespoke part for V8s?)
or is there another set of wipers i can buy to make a 'pair'?