I was casually driving along the 110-N enjoying my music in the far right lane.
Suddenly, this Mexican gardener and his Toyota Tacoma decides to turn on his blinker and merge into my car.
His rear right wheel hits my driver door, and then his truck spins out in front of me.
The Tacoma is now sideways being pushed by my car, so his truck hops onto my hood a little.
During this time, I am on the brakes and I eventually come to a stop.
The truck then slides off my hood spins 180 degrees, slides across three lanes and crashes into the middle divider just barely missing another truck.
After I get out of my car and ask around to see if anyone saw what happened, I ask the guy for his insurance and such.
He refuses to give to me and tells me to move the car with him.
After several more of my attempts to get his information and him still refusing, this guy once again tells me to move my car with him.
I tell him, "**** NO! I'll move my car after I get your information. What the **** is so hard about that?" and I call the police.
When the police come, we get off, the officer gets both our information, and examines the cars to verify our stories.
He says that it seems clear to him that this Tacoma is at fault.
Note: Several times before the police arrived, he tried to tell me it was my fault to which I replied, "Are you ******* kidding me?"
I didn't notice this at the time, but the officer showed me that my car had been pushed into the 9inch curb on the right side.
All my rims and the side skirts of the car are scratched deeply.
Photos of my car: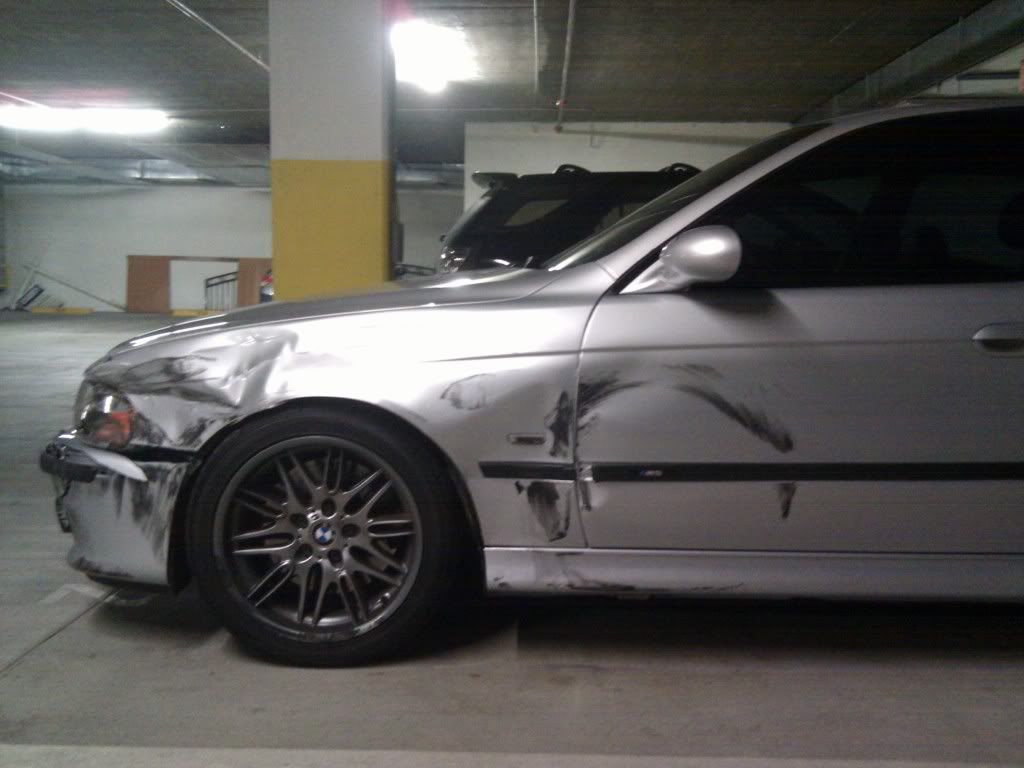 Side View - You can see where his wheel hit my car and then spin around to crush my lights. The fender has also been pushed down into my wheel.
Right Perspective View - ****ed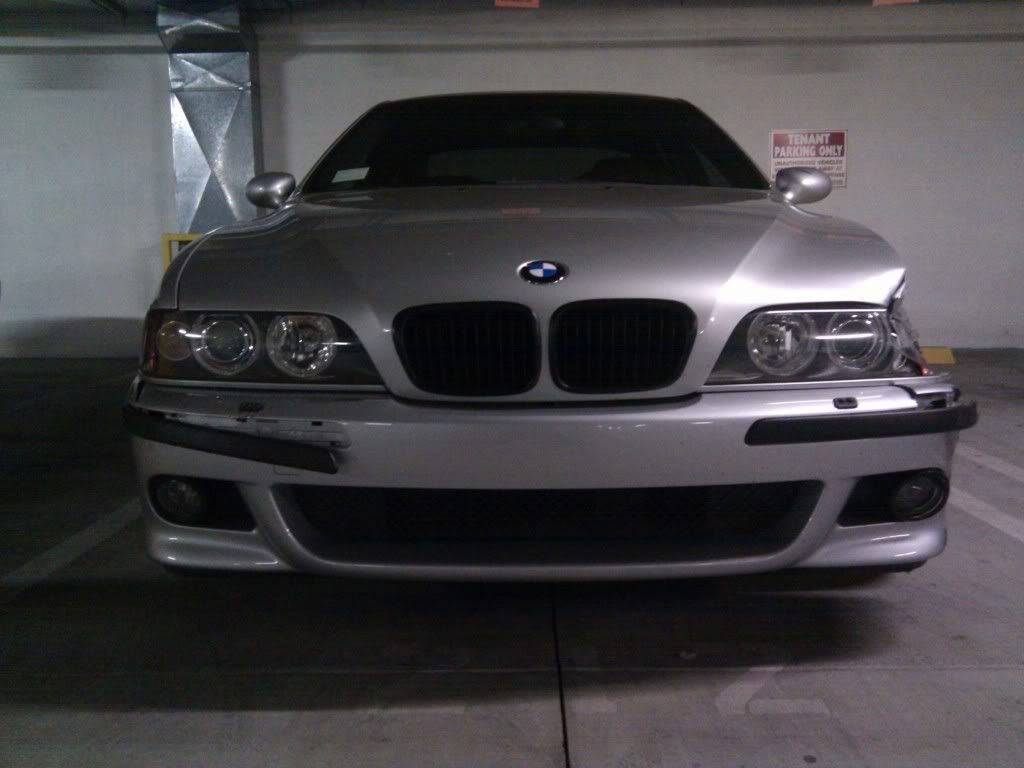 Front View -
Left Perspective View - His front right wheel must have smashed this part
Rims - They all look more or less like this now
I have only had this car about 3 weeks and I am enjoying it so much.
Just maxed it out at 165 last Friday.
This was a bad way to start my day and week.
Edit: Not sure if any of you have seen the driver's education videos from the 90s that include clips of crashes on the 110, but this looked exactly like that from a first person view. It was a weird feeling.