Discussion Starter
•
#1
•
(Creating this thread b/c the previous had the wrong title and cannot edit. Sorry!)
Late last year I had a set of RD RS 2's built and these wheels are absolutely amazing! They've only been on the car for a few months (~1,000 miles), but I've recently moved to something a little more track oriented.
For sale:
Wheels only
19x9.5, 3" lips.
19x10.5, 3.5" lips.
Not completely sure on offsets, but these sit very similar to the 9.5/10.5 et22 setup I currently have on the car.
Outers finished in brushed silver.
2 sets of center caps will come with these.
I have 5mm spacers in the pics on my e90 and you'll need at least 3mm on the front to clear brakes if you have an e9x M3. The builder told me these would clear OEM e46 M3 and e39 M5 brakes.
Would really prefer to keep local (Seattle) but can ship at buyer's expense. $2,900 + shipping and PayPal fees.
Please contact me at:
david.sanders1 (gmail)
425.four4nine.0943
Found a pic of a similar set on an e39 M5 and think they look absolutely great on this body style (if owner would like me to delete this pic please contact me):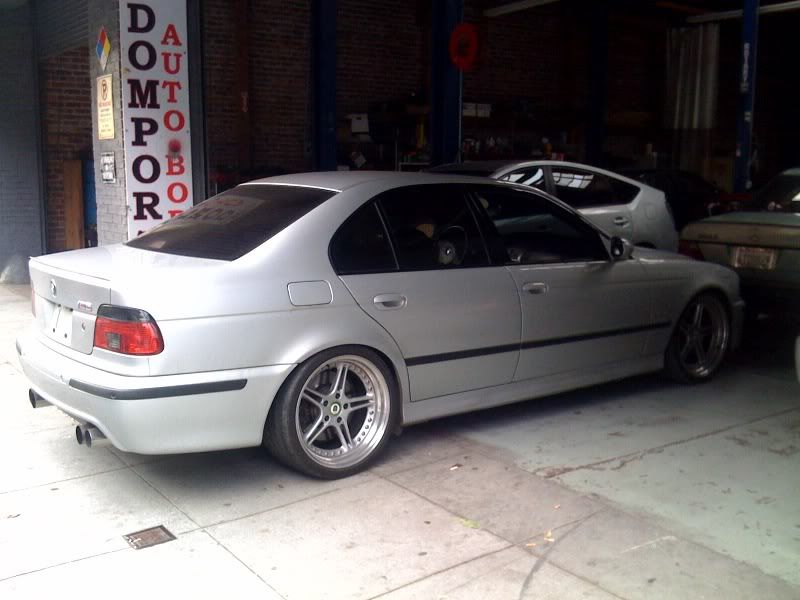 They were originally built with 3.5/4" lips and were too aggressive so I had them sized down to 3/3.5'. This pic is with the larger 4" lips. All other pics are with 3/3.5" outers: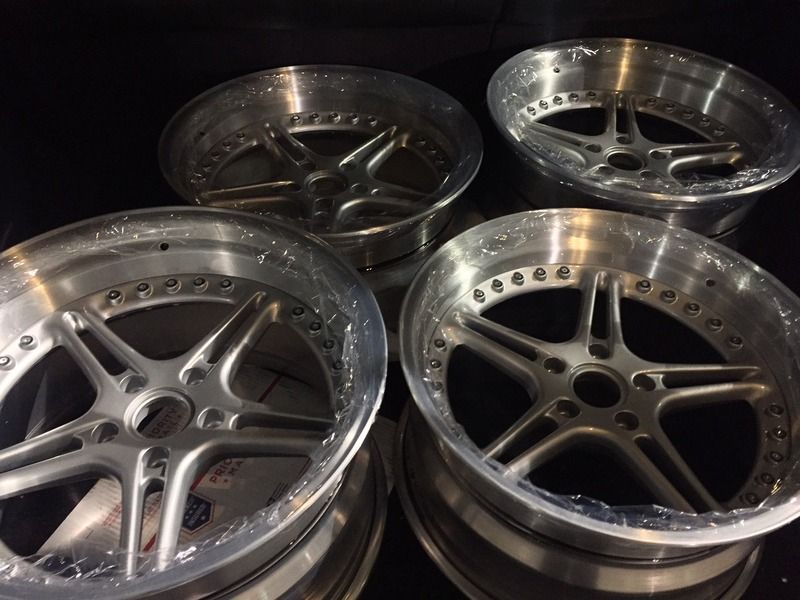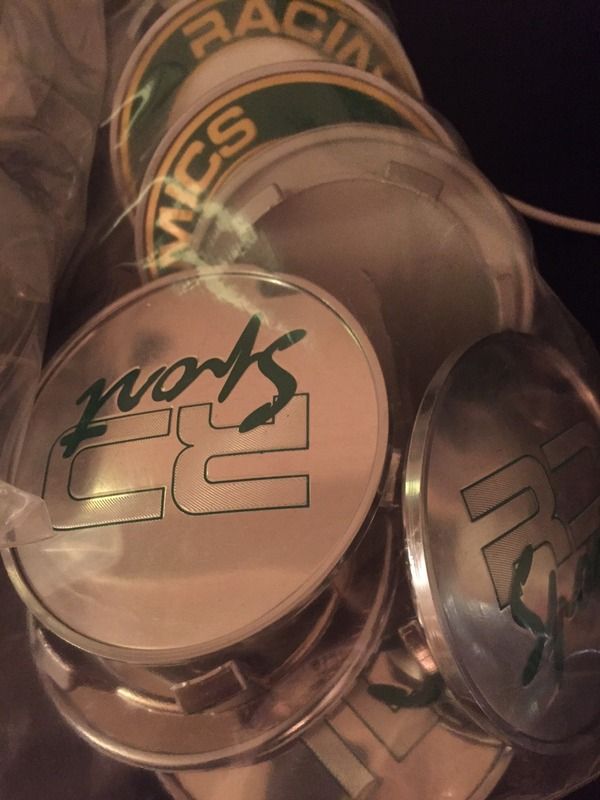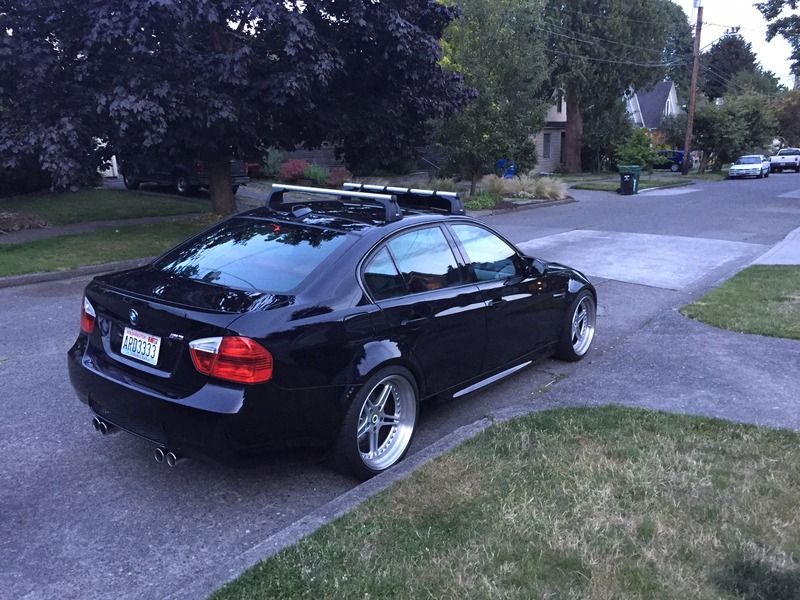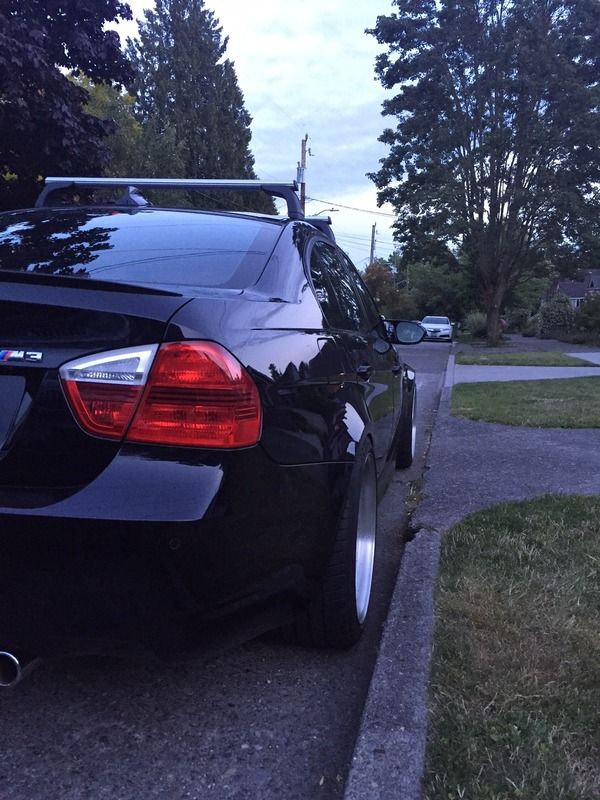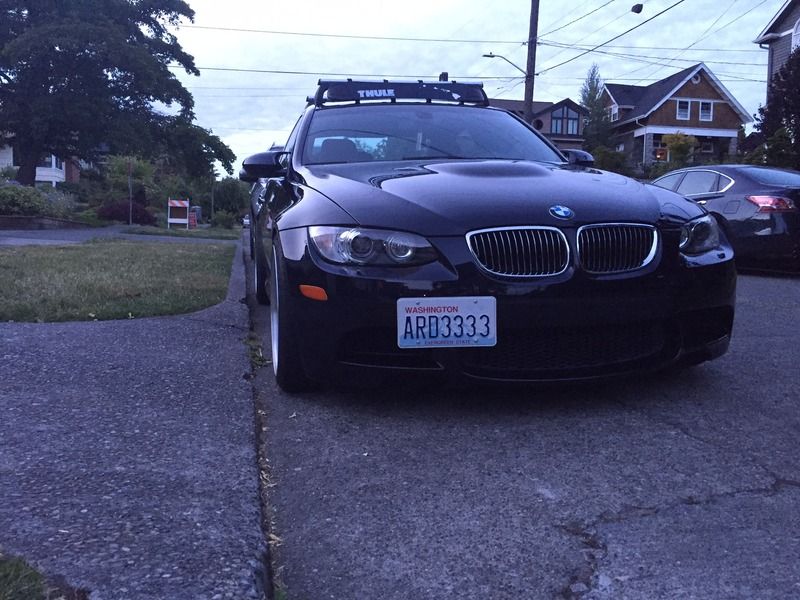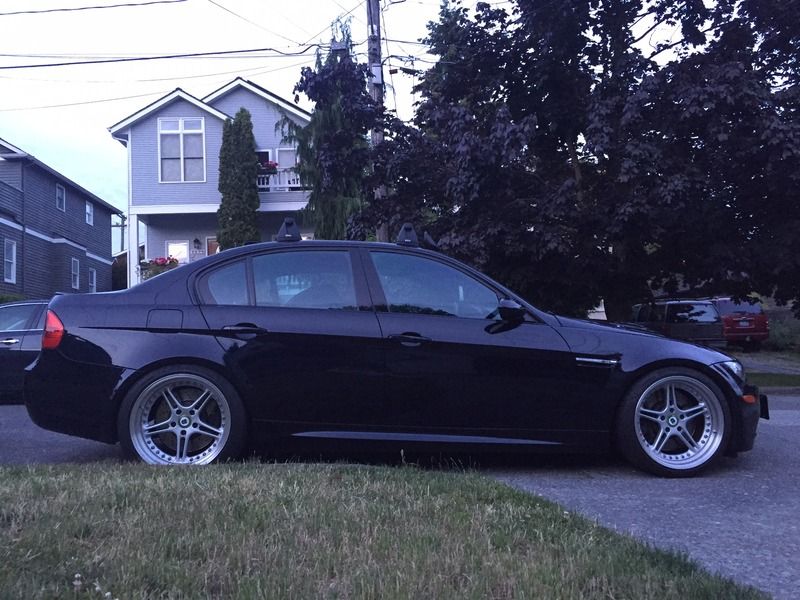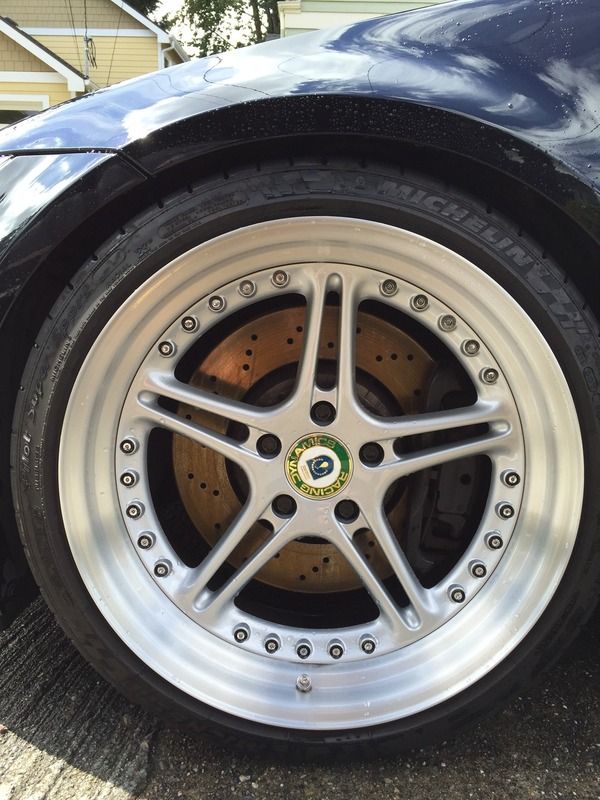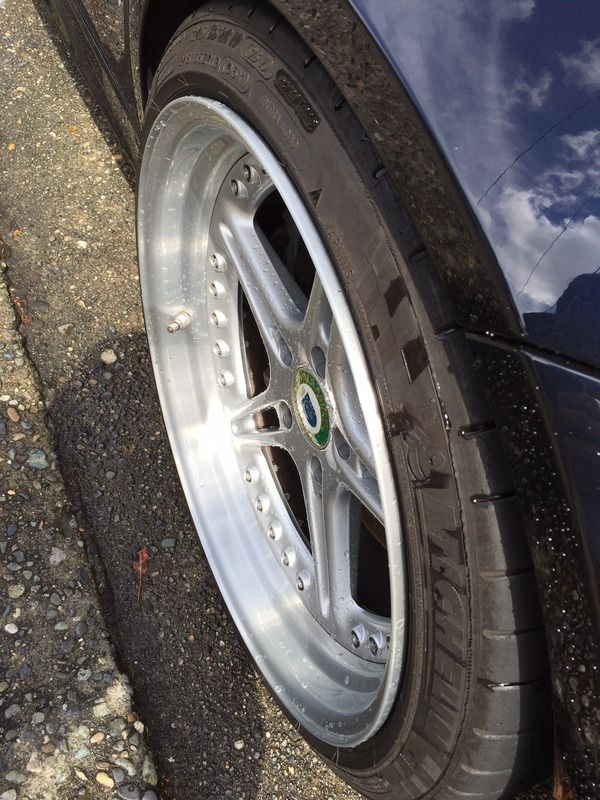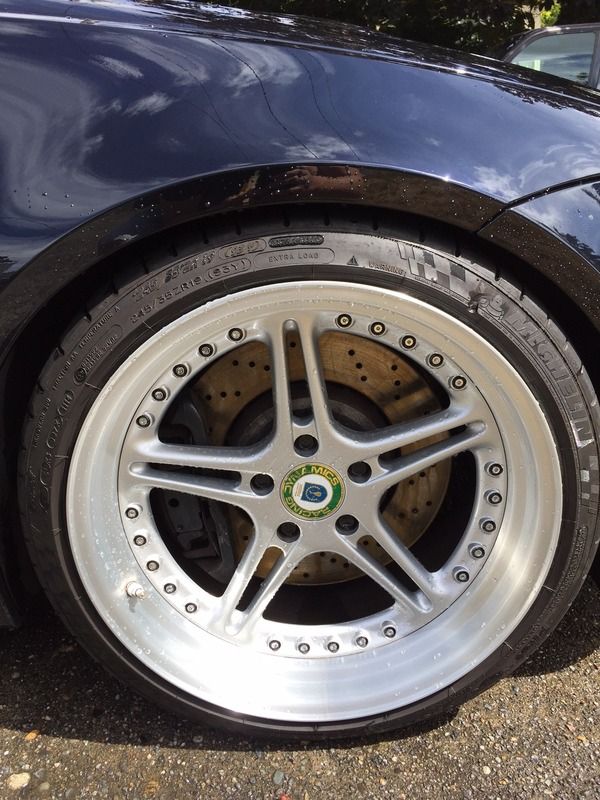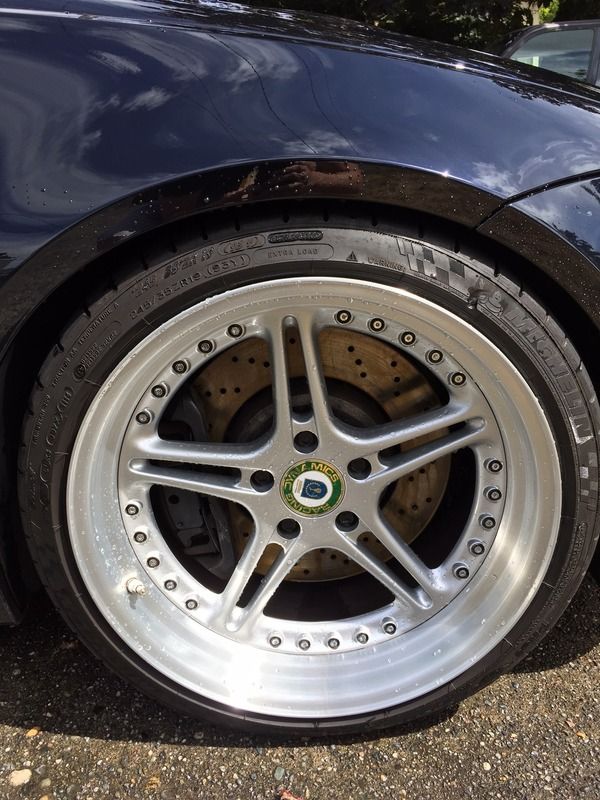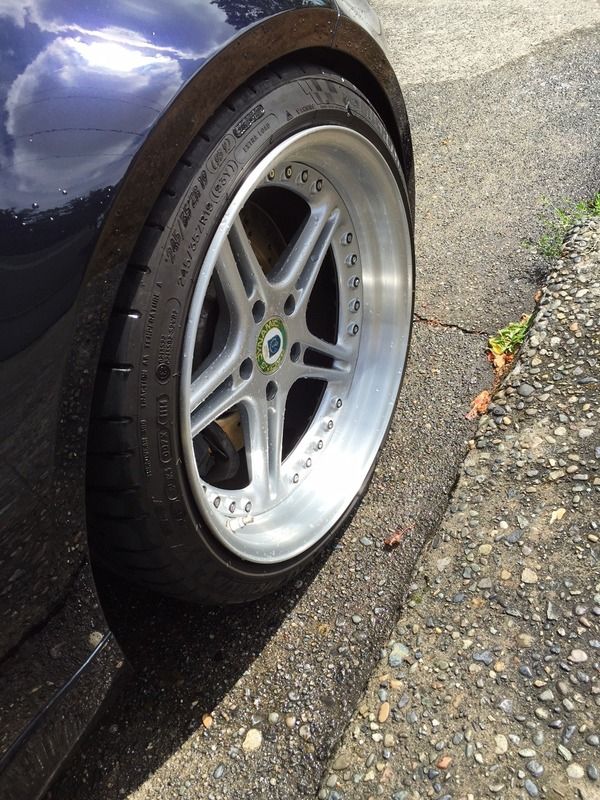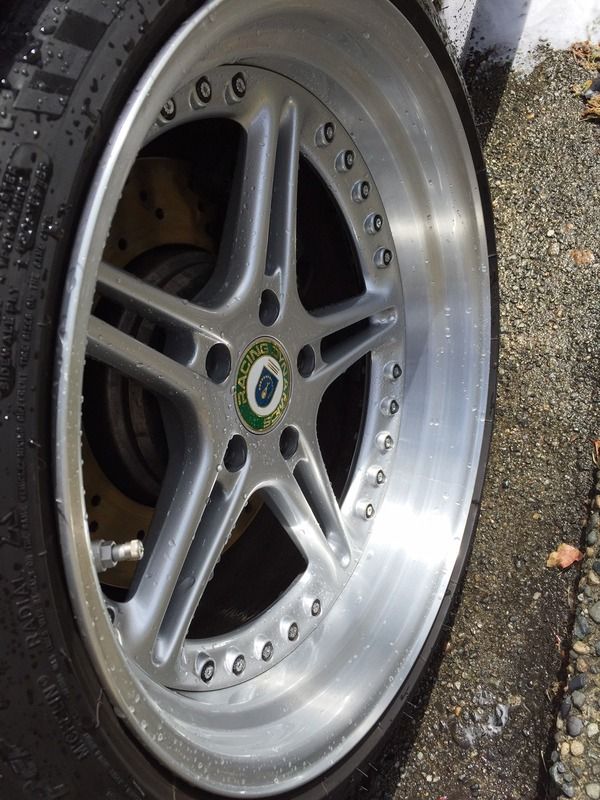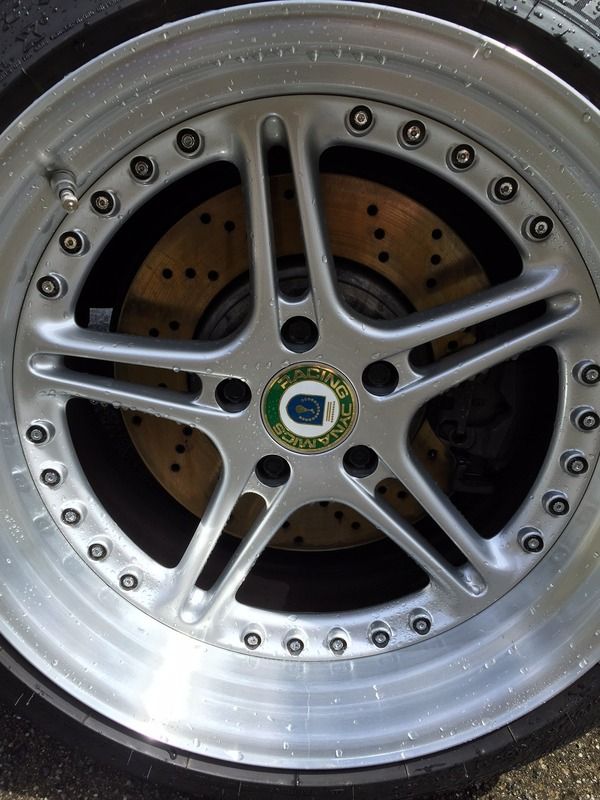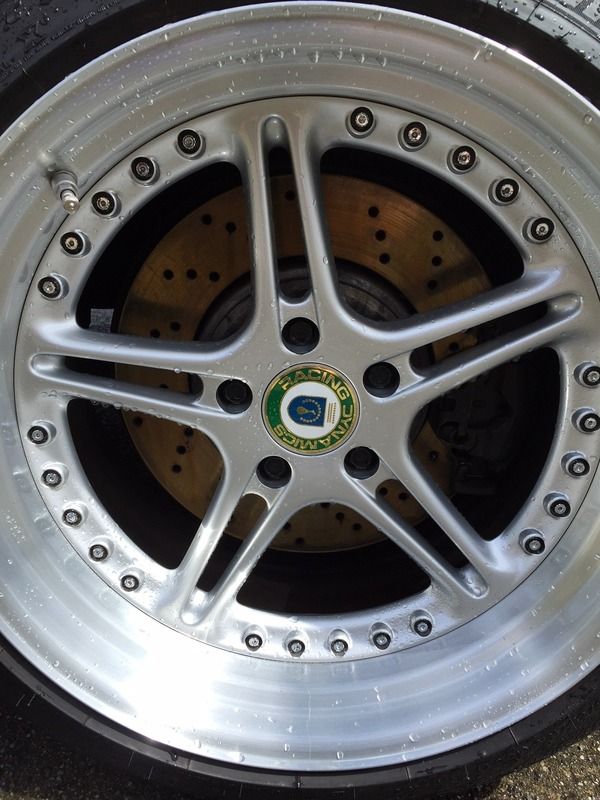 A similar set (also 19x9.5/10.5 with 3/3.5" outers) on an e46 (with owner's permission of course).