Discussion Starter
•
#1
•
Symptom: Cruise control does not activate, when green light is on. Or activates for few seconds and then disengages.
I had error code for brake pedal switch so i assumed that was the problem. Allso in TIS repair instructions it says that brake pedal switch is problem for those symptoms. After change, no difference.
After that searched for cruise control module, found one at realoem for M5, part number: 65718375497.
Ordered it from ebay and was ready to change it but i could find it. Seems that M5 does not have one, regarding realoem says that it has.
Okay, last change. gear position switch...Nbr #1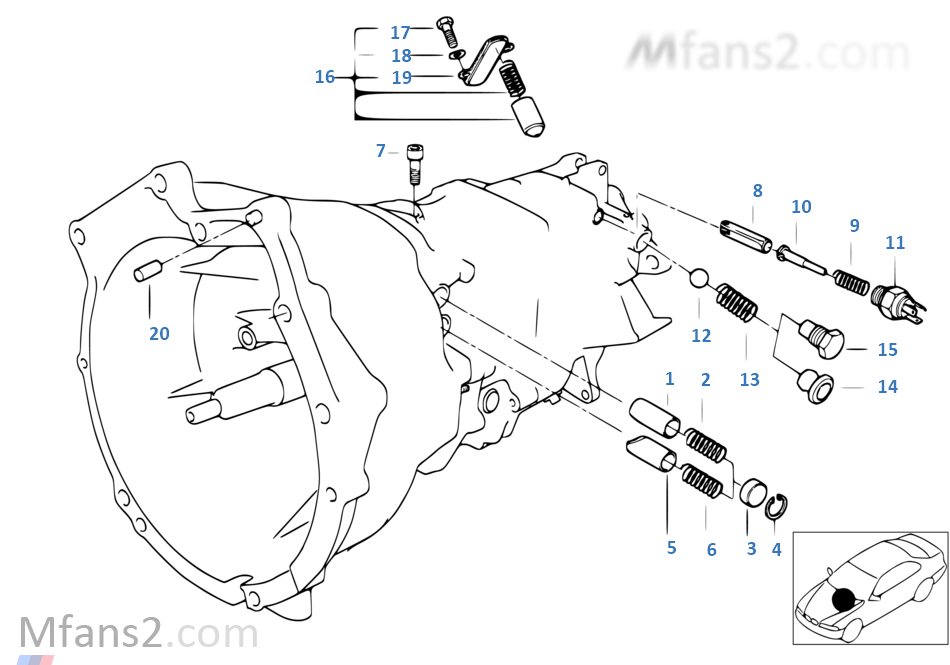 well, it wasn't switch itself, it was spring behind it.
Here is the location for the switch.
You need 22mm spanner, open switch, remove it. Then remove spring and pin. Replace spring and put it back in right order. Tighten it and your cruise control should work now.
Partnumber for spring: 23 31 7 511 337
Luckily i had my old gearbox lying around so i got spare parts immediately.