I'm selling a CIC retrofit kit for E60 M5s or any other E60. It comes with 9 parts total - the only thing I don't have is the emulator but those are ~$50 on ebay:
1. CIC Navigation radio (Used)
2. CIC Navigation 8.8" HD screen (Used)
3. CIC Navigation Controller (Used)
4. Glovebox USB port 84109237656 (New)
5. USB Cable to connect USB port to radio 61129255716 (New)
6. Display Cable to connect HD monitor to radio 61119185171 (New)
7. Radio faceplate trim with 1 DVD slot to accomodate CIC radio and LCI climate controls. 51456976361 (New)
8. 8 pin connector for HD Screen power/CAN wiring (61136954526) (New)
9. 4 pin connector for CIC controller power/CAN wiring (61138377238) (New)
Depending on how you want to install the new controller in the center console I can also include the holding bracket parts for the CIC ontroller.
This will not require any kind of coding or programming to work properly once installed.
You'll have to do the installation work to install the parts but once everything is in it will work for your specific VIN, out of the box as you receive it without any extra coding needed.
Pics: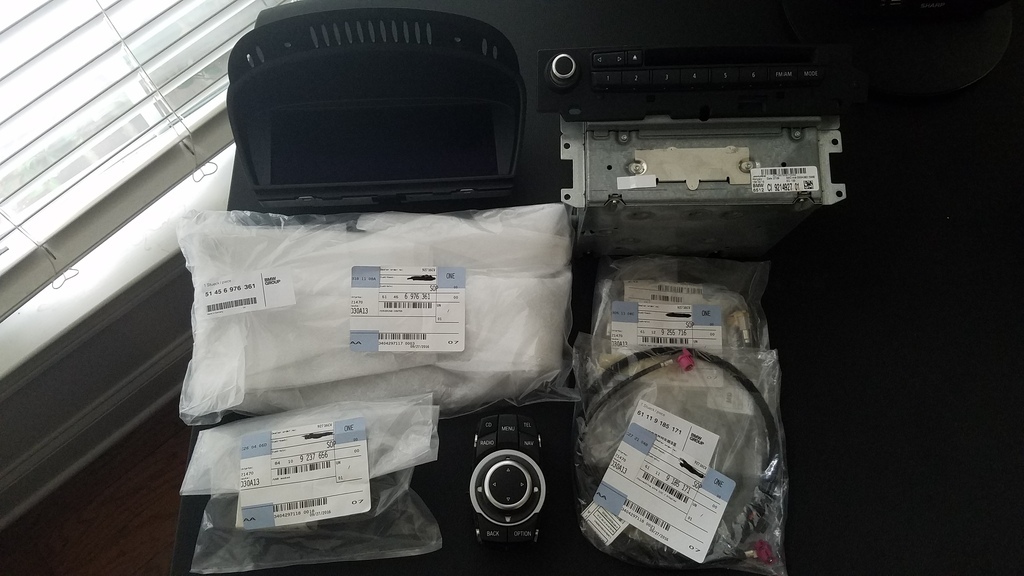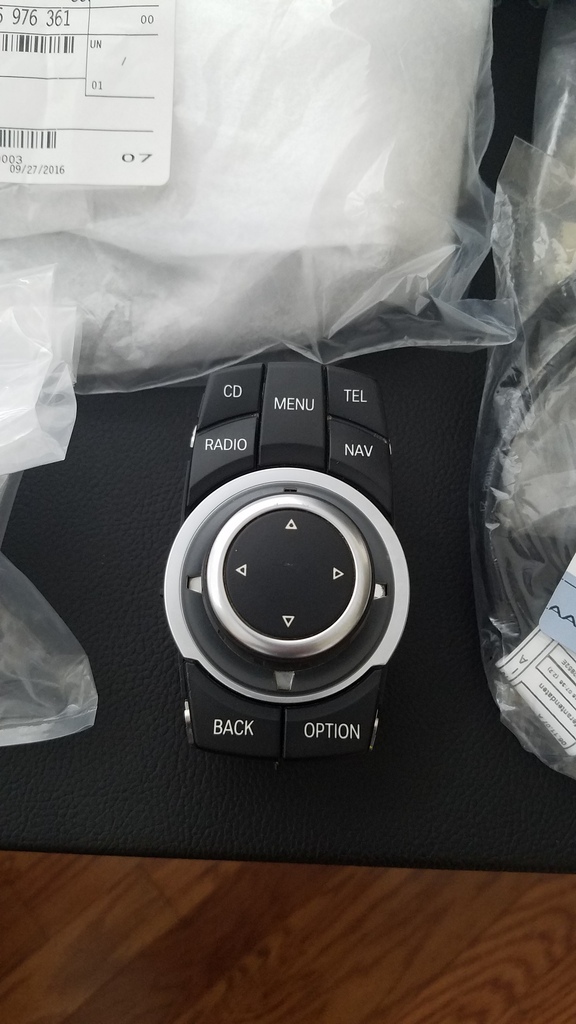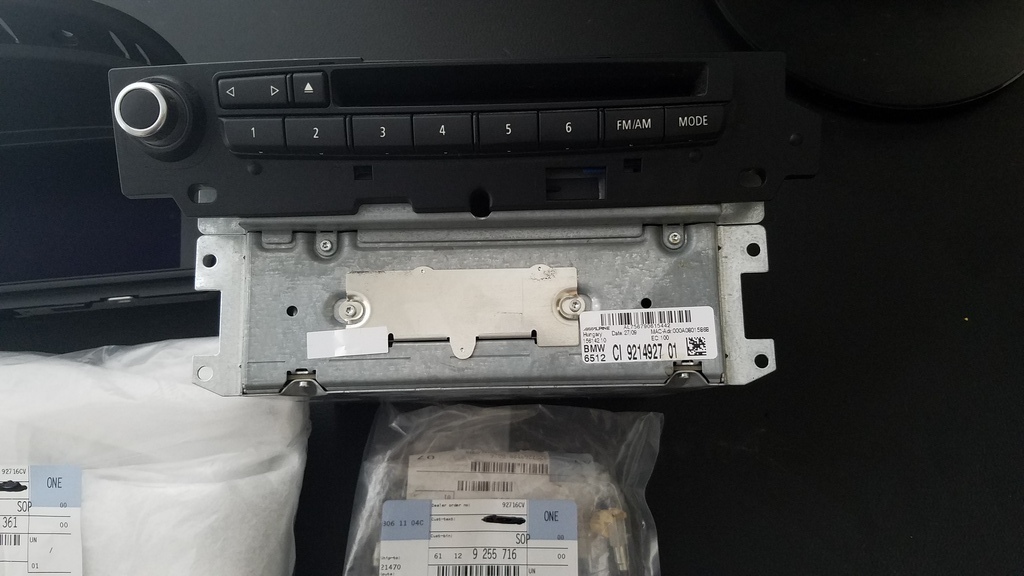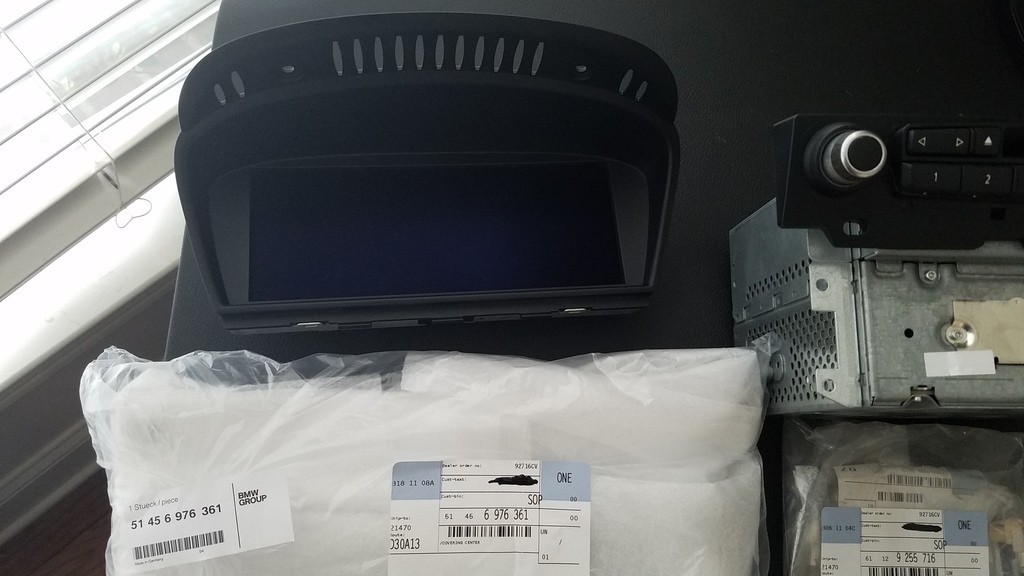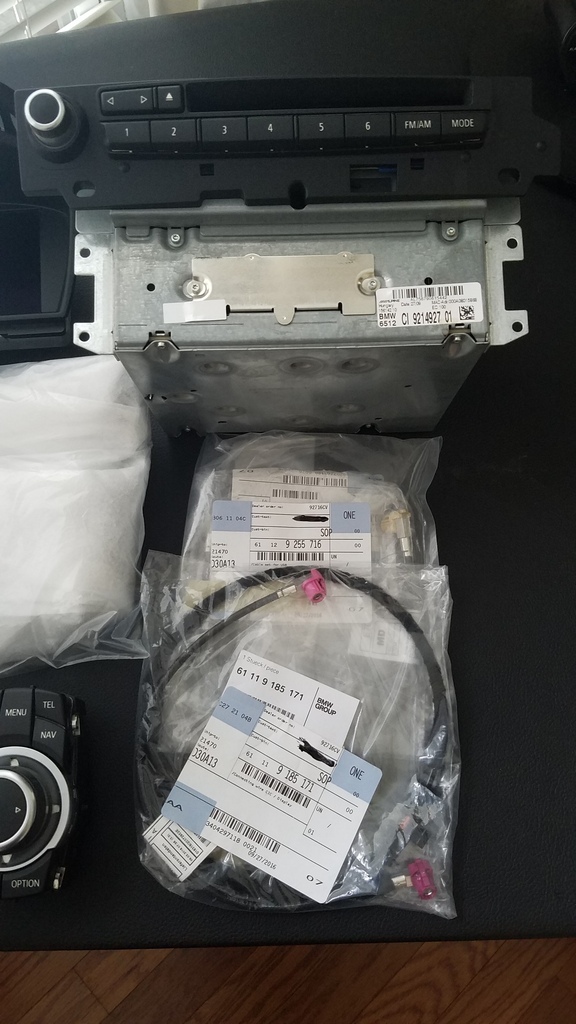 Asking $1,000 shipped
PM me or text me @ 248.631.4914 if you have any questions