Discussion Starter
·
#1
·
Ok, fellas, here we go........
I spent the morning getting my car apart hoping the pars from Tischer would arrive before I had to go to work. No dice, so here it sits, guts spilled all over my garage. Timing was perfect to do this project because my RMS shows a TINIEST bit of seepage. I planned on replacing it anyway, so lucky me. LOL.
Here are some photos.
1. My stock clutch which I just put on about 12k miles ago.
2.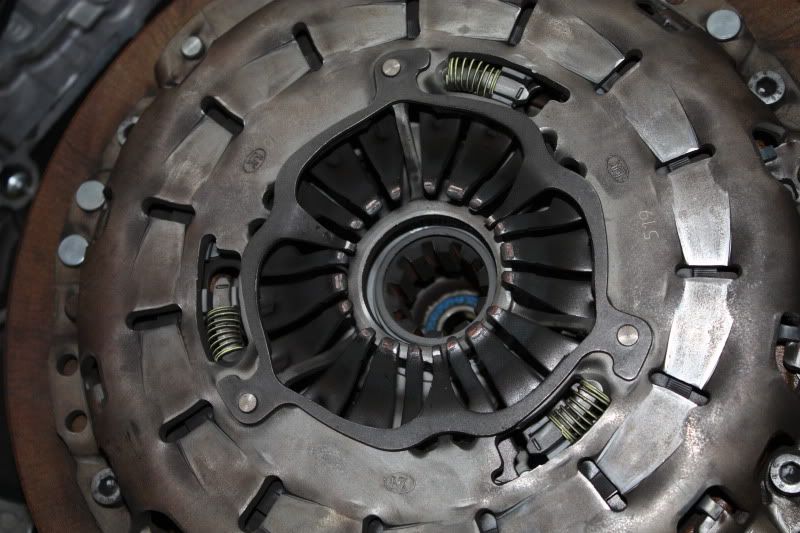 3. Here are some side by side comparisons.
4.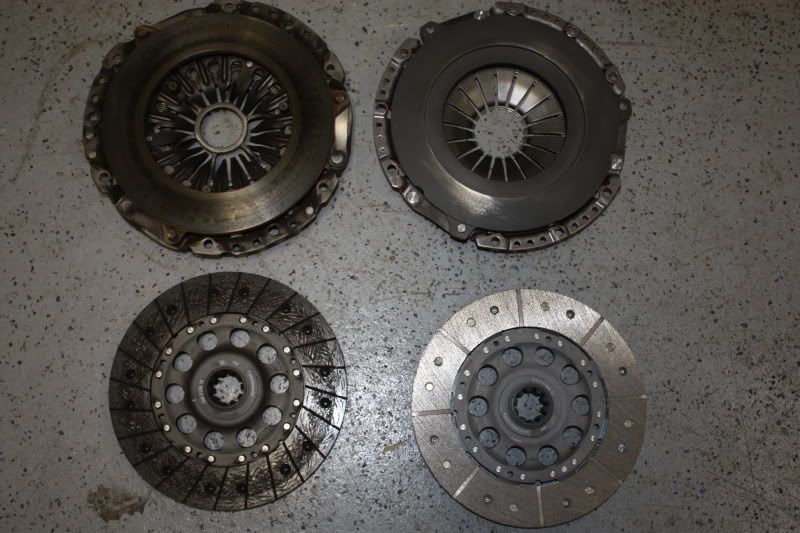 5.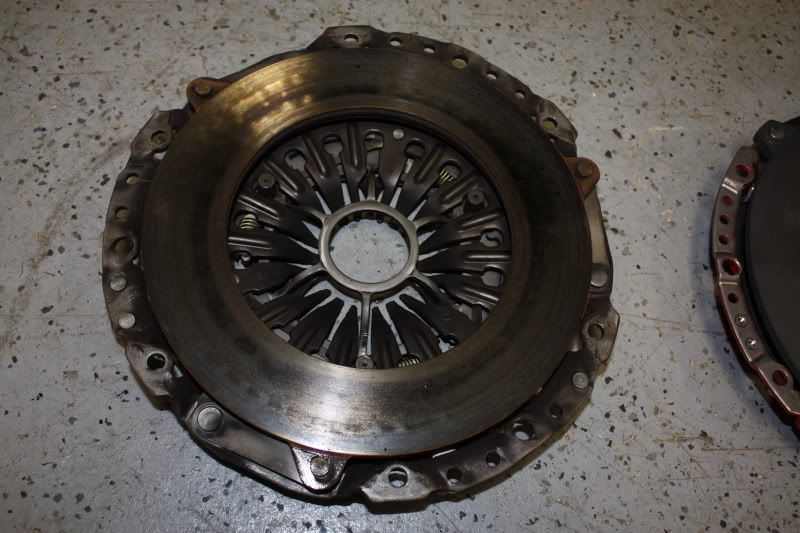 6. If you noticed, the self adjusting mechanism is not part of the new pressure plate. Why? I asked Brecus and this was their answer....
"A bit about this pressure plate design - The Sachs Race Engineered pressure plates eliminate the self adjusting mechanism as it's a weak point in racing. Sudden launches and hard shifts have been know to adjust them out prematurely and lock up the clutch. The OE manufacturer, Sachs, has designed/ engineered these clutches for those cars. "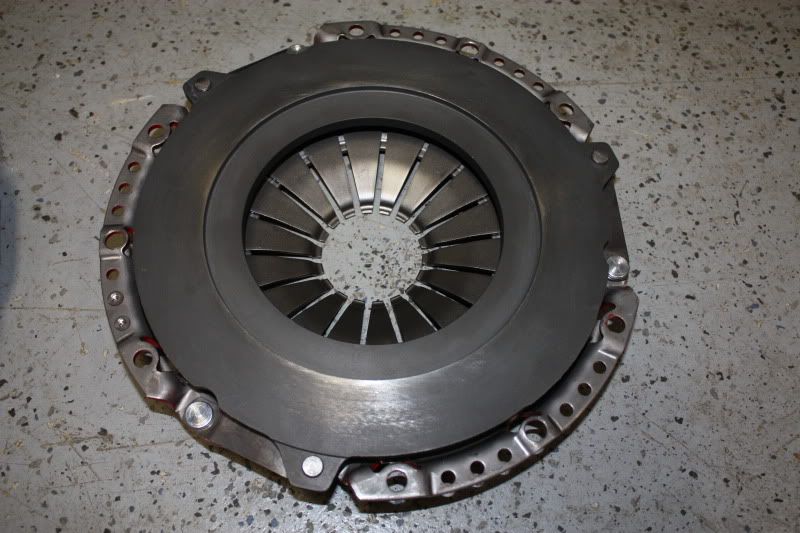 7. Now, the Feramic clutch disc is CONSIDERABLY heavier than the OEM disc. This is due to the iron that was added to the ceramic (hence feramic). I was going to weigh the 2, but my scale's battery is dead. I am going to borrow one and get it done before I install it.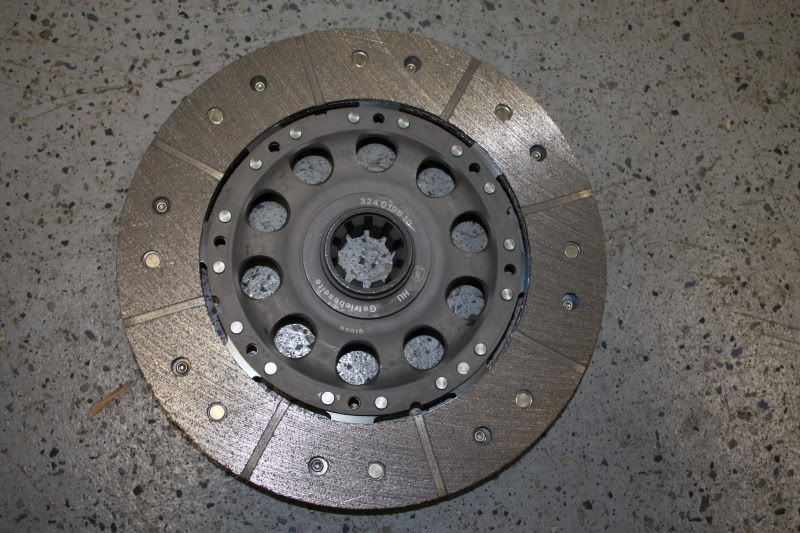 8.