Man..what a huge difference in appearance.
The kidney grilles are Auto Tecknic brand, and I ordered them Acute Performance. Very good quality stuff. Thanks Michael:cheers:
I followed Dan's Grille DIY which was very helpful.......thank you sir. Took about 10 mins. Here is the link.
http://www.m5board.com/vbulletin/e6...-com/143942-how-remove-kidney-grille-diy.html
The yellow H7 bulbs are Nokya Hyper Yellow's that I ordered from Amazon. For whatever reason I love how yellow lights look on a black car....I dunno why. I had yellow fogs on my black E60, and since the M6 doesn't have fogs, I figured this would have to do...especially since the DRL's can be turned on/ off.
Anyway on to the pics.......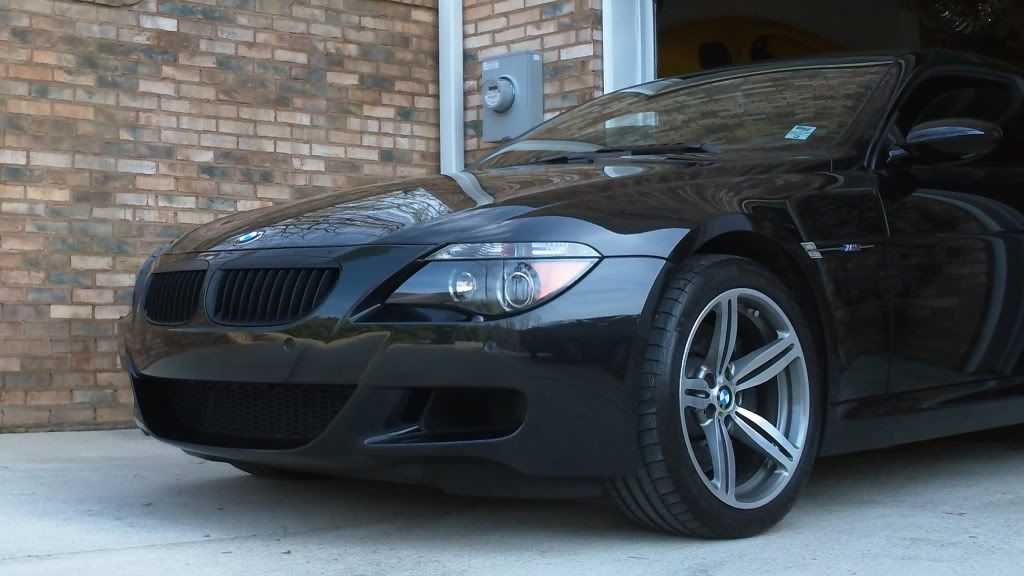 You can see the yellow H7's reflecting slightly....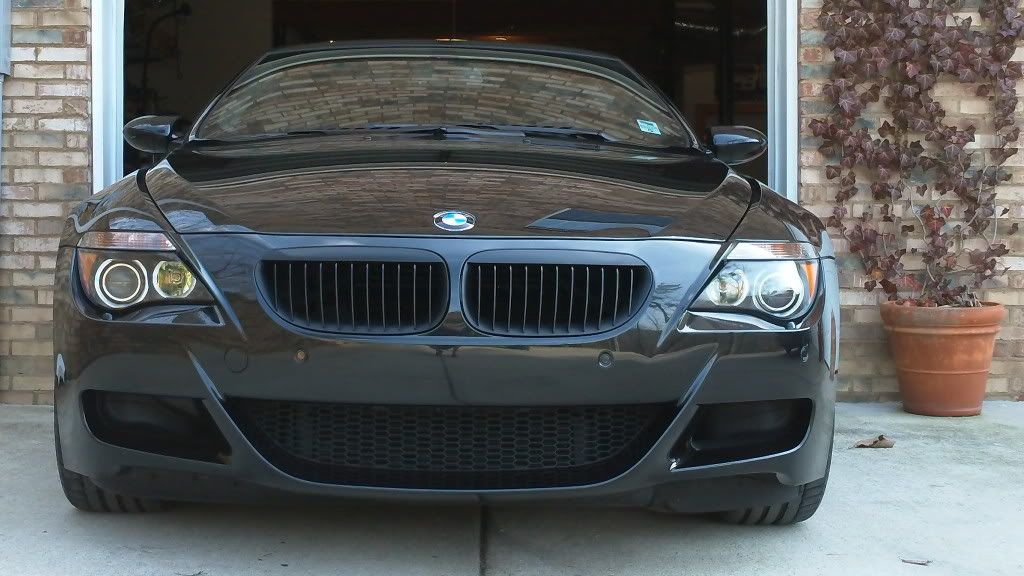 DRL's turned on...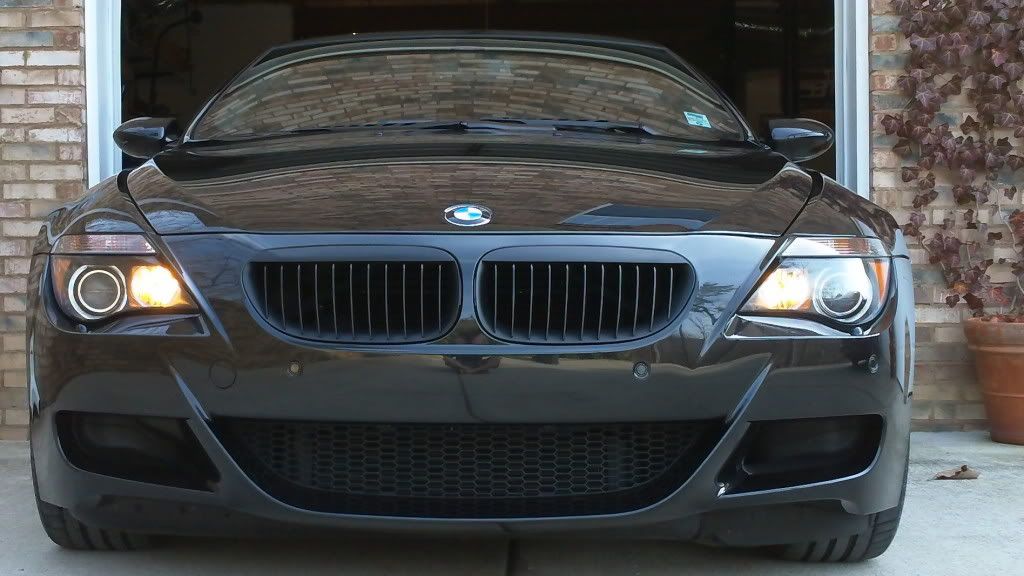 Another shot with the car backed into the garage. With the DRL's off you can see how well they reflect from the outside light coming in.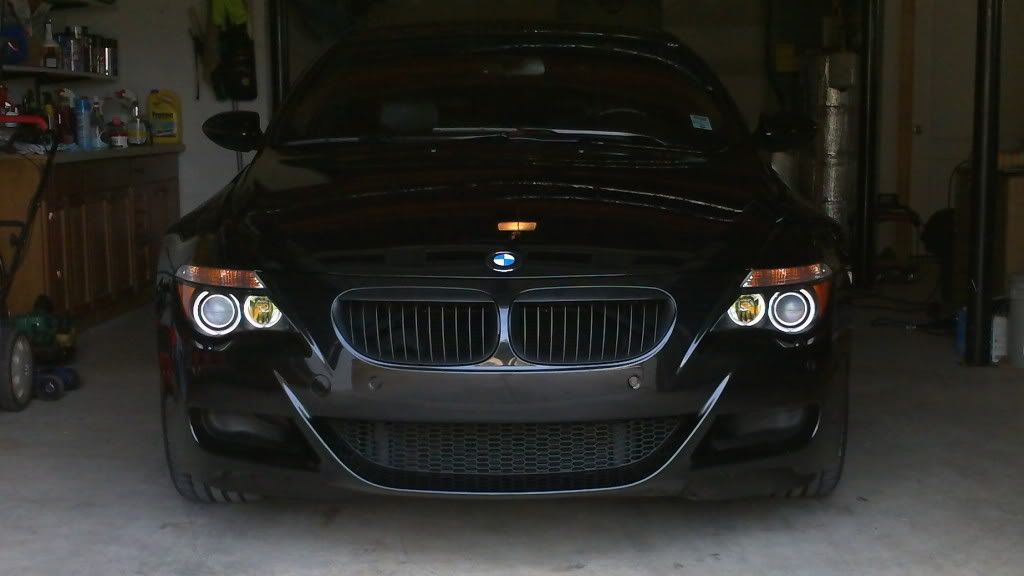 I'll snap some better pics when I get some time....but these will have to do for now...sorry. I think it will look better when I get the Euro corner vinyls and replace the amber turn signal bulbs