Holy S%$%#%$T!!!!!, that Viper is fast!!
yes it is!!!! I honestly believe its a high 6 second car though the owner claims its a low 7 second car. Regardless, insanely fast. Literally its a street driven 2000hp+ MONSTER that can compete with alcohol fueled drag only cars. Its so smooth and drama free that its just nuts to watch.
The really impressive other car there was
A) the blue/white viper which looks totally stock, but is built by Underground Racing, put down 1080whp on PUMP GAS and was trapping over 150mph only in boost from 3rd gear on with a stock clutch and drivetrain. The half shaft bit the dust the 1st run he actually launched.
B) Bone stock Zr1 that turned a 10.5x at 134mph on drag radials. BONE STOCK. unreal. Maybe 3 or 4 mods away from a daily driven comfortable 9 second monster that could embarrass almost anything on a real track as well!
Very nice

What were your 60' times?

A 118 trap speed is solid.
his 60ft on the quickest run was a 1.73. He had a 1.70 that he posted the video for, it would have been the record most likely but wasnt in the cards :sad2:
Adam did not spin the tires once as far as I could tell and I had a great vantage point. Only tells me there is a 1.6x at least in the car as it sits today, which would all but drop .1 or so off his current time. I totally understand Adams standpoint though, he just doesnt want to break the car. One day I honestly see him saying F it and launching that thing at 5,000rpms to see if the tires will bite. That will either be a new world record, or a call to AAA for a flatbed. Only one way to tell
A few other shots from the day and more videos
this car had the most violent launches......and the driver was a mad man, would NOT get out of it. Sliding sideways off the start and still hitting a 1.07 60 ft on one run
8.24 on Vimeo
11.52 gt500 on Vimeo
2 serious runs back to back
Moving!!!! 2 runs on Vimeo
a tune only sl65 going for the 10's with only a tune........
tune only sl65 11.01 on Vimeo
and the most badass car there, doesnt look THAT mean but damn, what a car. Sal built himself a beast. Id love to see a full run out of this car one day!!! I could sit and watch him run all day
Viper 7.77 letting off and braking! on Vimeo
Beautiful Zr1 that set the world record bone stock before I even arrived with a 10.5x w only drag radials!!!! Over 134mph trap, unreal. Way to go GM.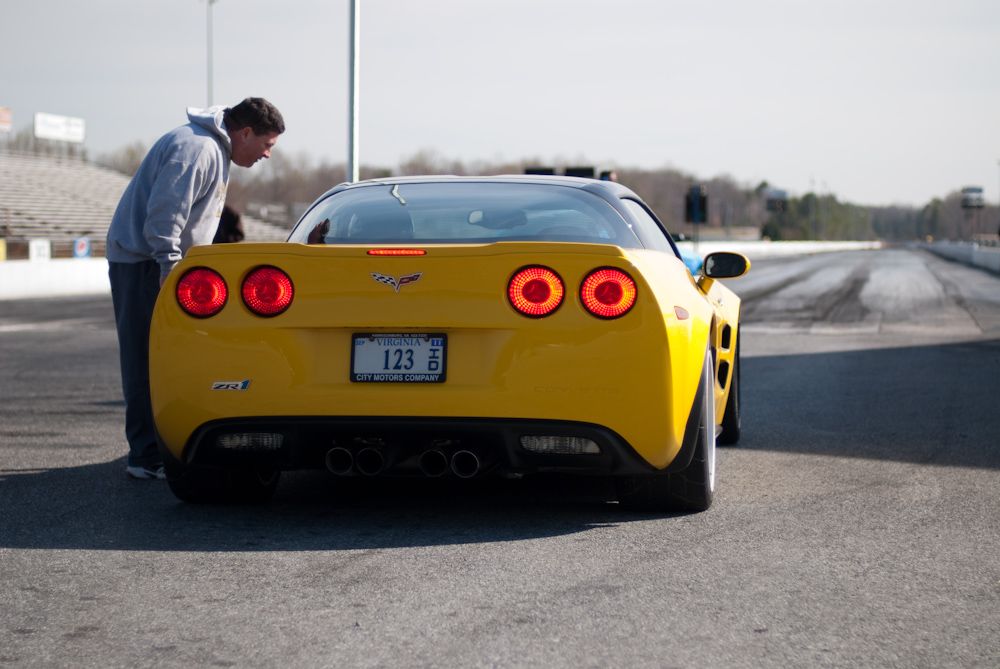 More shots
Blue Viper....get this, 1080whp on pump gas!!!!! he was babying it so bad but still trapping over 150mph. He finally launched it and blew his half shafts right off the car, might have moved 2 feet in total that run, unfortunately, no camera gear in hand