Discussion Starter
·
#1
·
I am going to get a full project thread together over the next few days. This is just a start and i will add pictures in as i get time.
December 2009 - Time for a change from the 530D, wanted more poke so the M5 was the choice.
After looking about for a good month and seeing almost every car in my budget and being disappointed one way or another, M5 XDW was posted in Piston heads. Monster spec including double glazing, DSP, NAV, TV, two tone leather, full extended leather, PS2 with Pioneer Headrest screens, wireless headphones and much more.
The car had also been fitted with the Facelift grey clocks and original BMW facelift front and rear lights which just added to the car IMO.
Went to look at the car and noticed a few things wrong but overall a good buy considering the price I paid. 128k on the clock, Full BMW history and M5 Board member owned for a LONG time.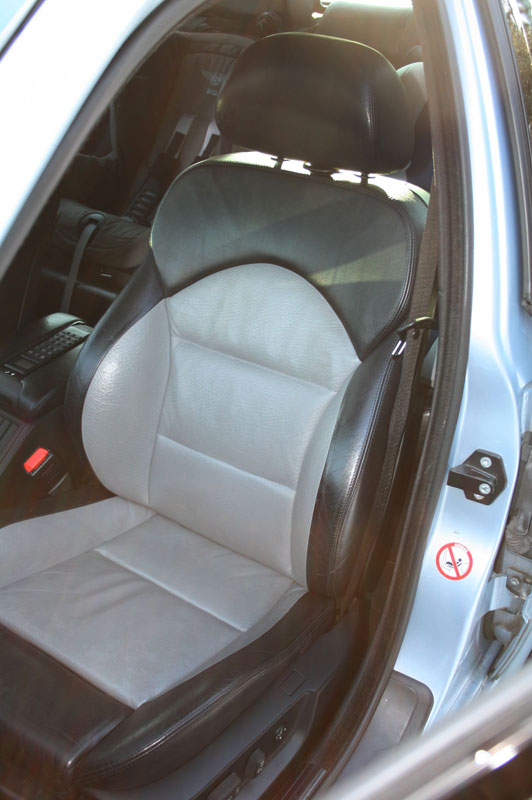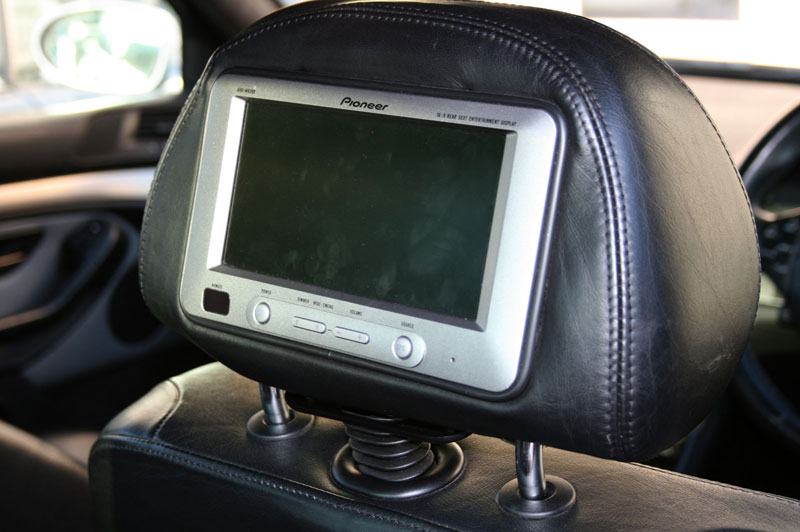 Got the car in the first big snow storm from north London which was an event in itself. Overall very pleased.
After 1 month of owner ship I was driving down the M20 in Jan '10 and i hit a massive pot hole destroying 2 wheels in the process - to this day i am still fighting the Highways for damages!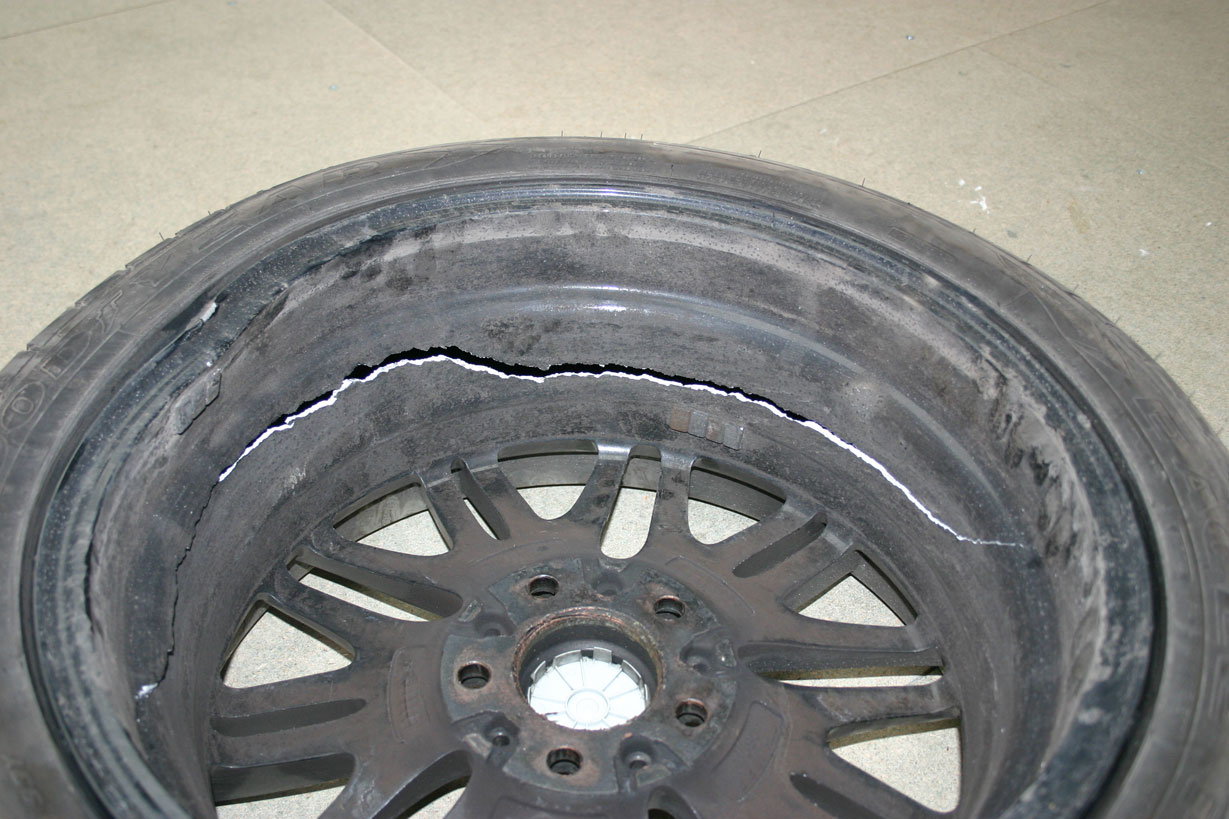 Due to a lack of M5 wheels i decided to head off to the land of BBS - Some nice 19" staggered BBS CH's were ordered with P zero tyres and promptly fitted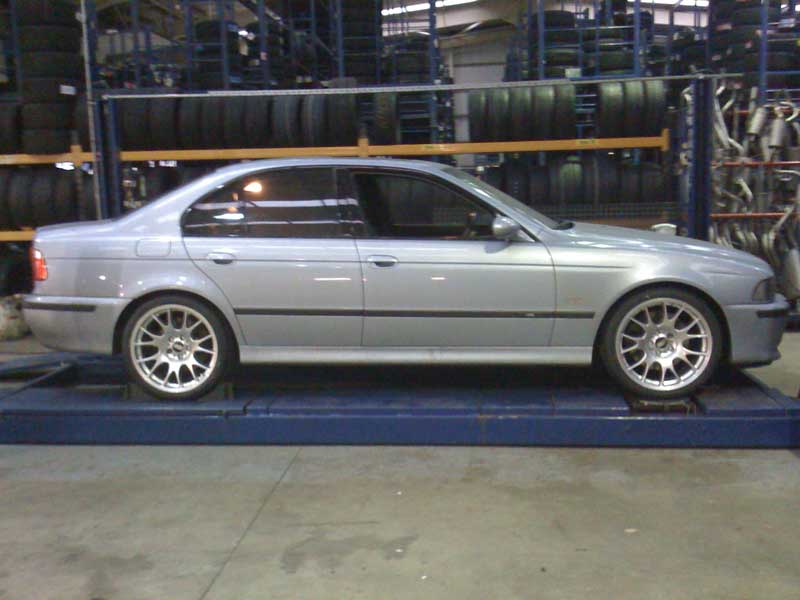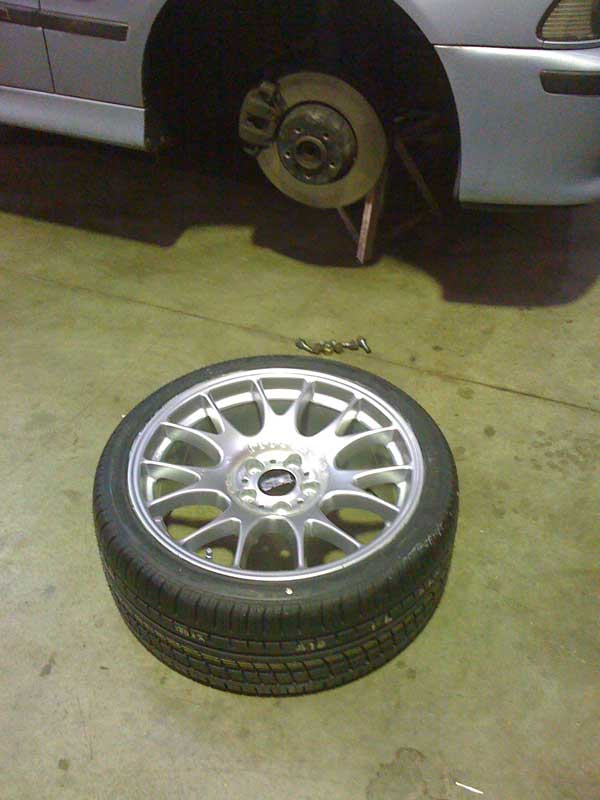 Wheels on the car outside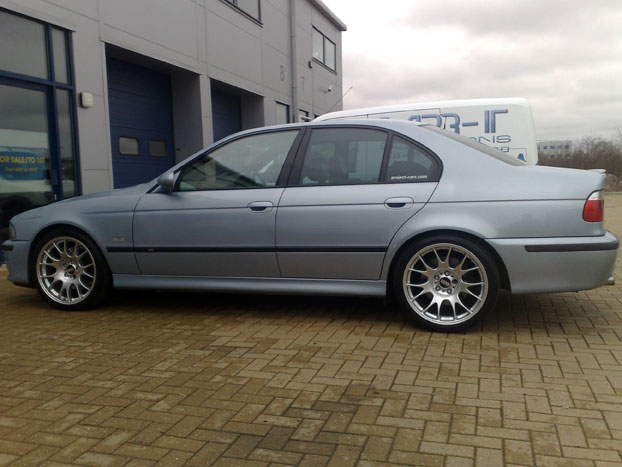 Next I turned my attention to the key marks and dings in the car that she was wearing when i bought her so it was off to the body shop to get them all repaired - Some of the results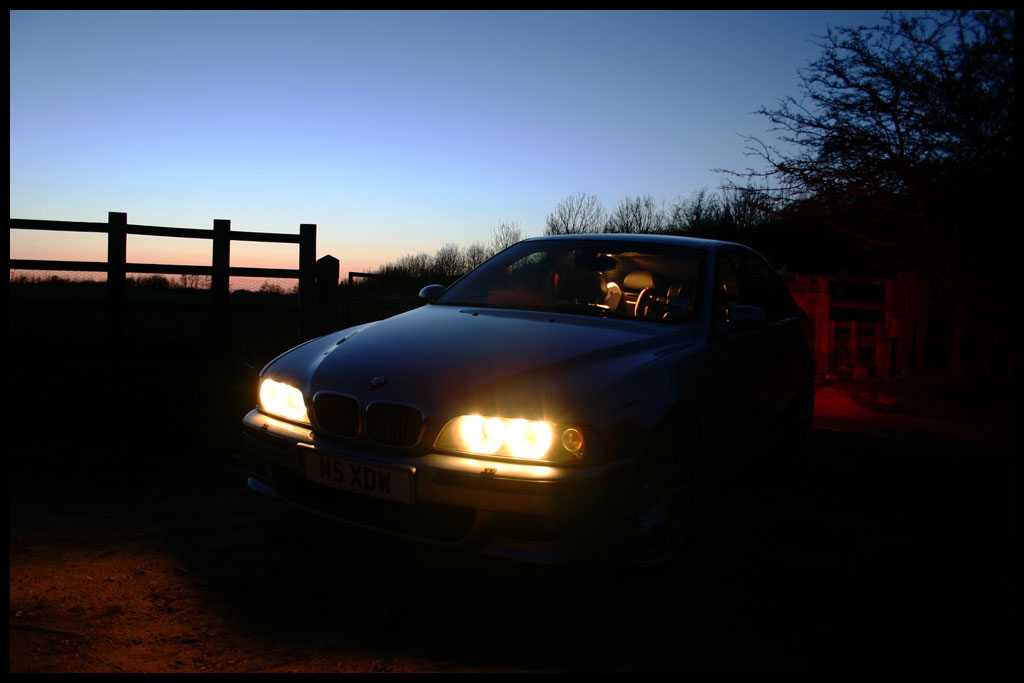 At this time I also swapped out the standard panel filters for some BMC high flow units and had some straight pipes installed so i could hear the V8
From the back
From underneath
Next on the agenda was a Hamann front splitter. I always felt the car was missing something at the front so it was fitted - Time for some new pics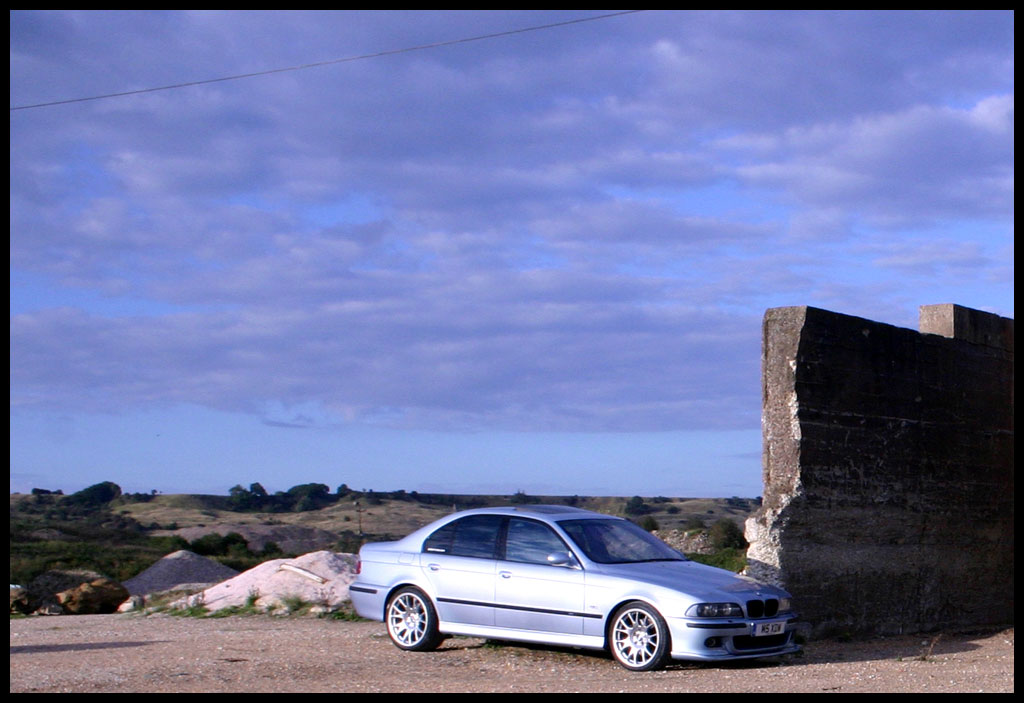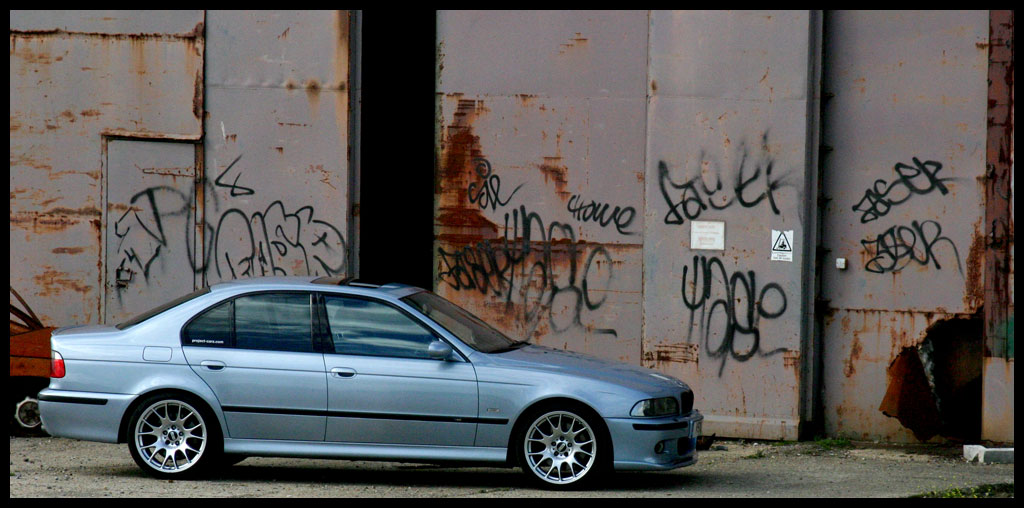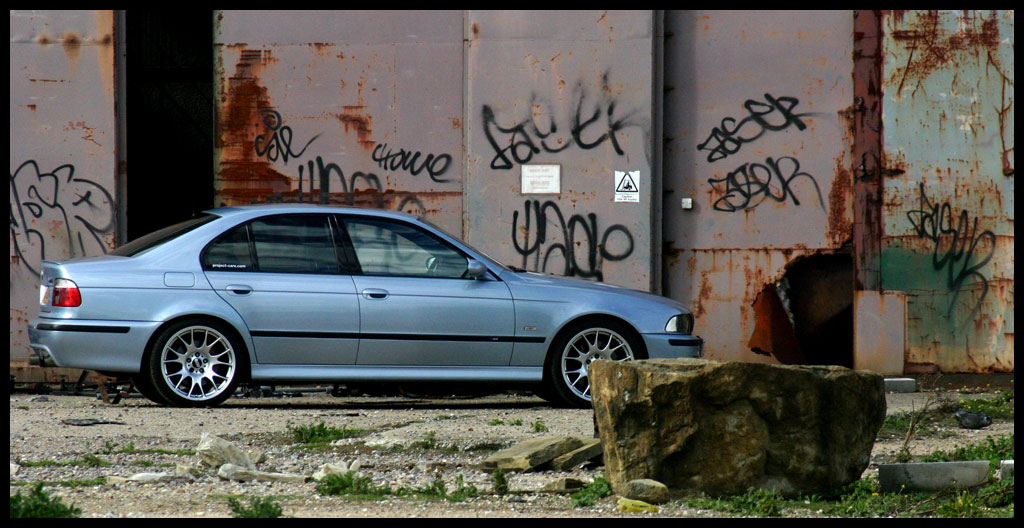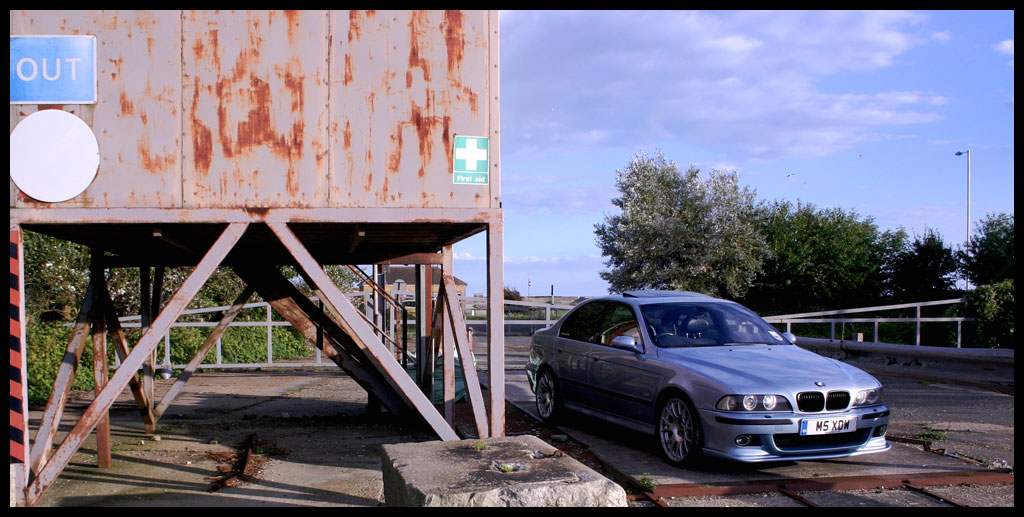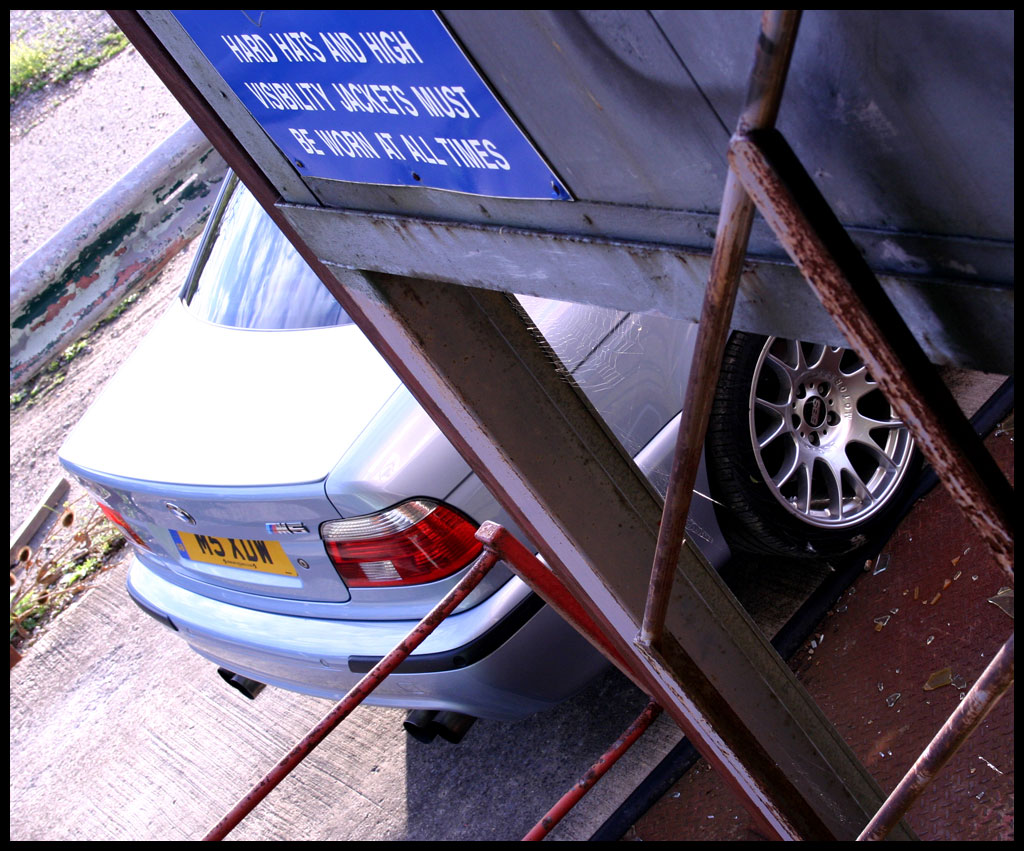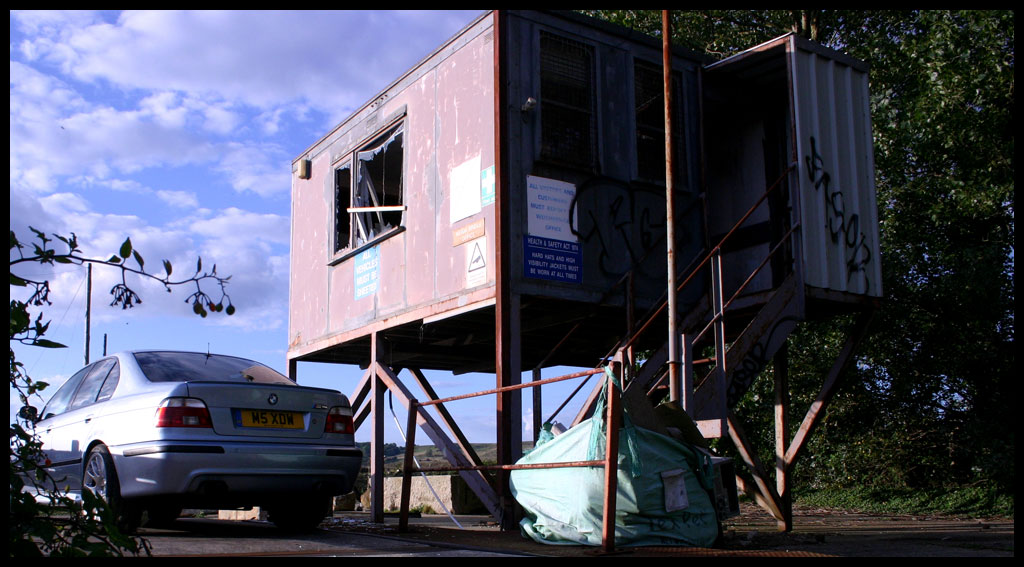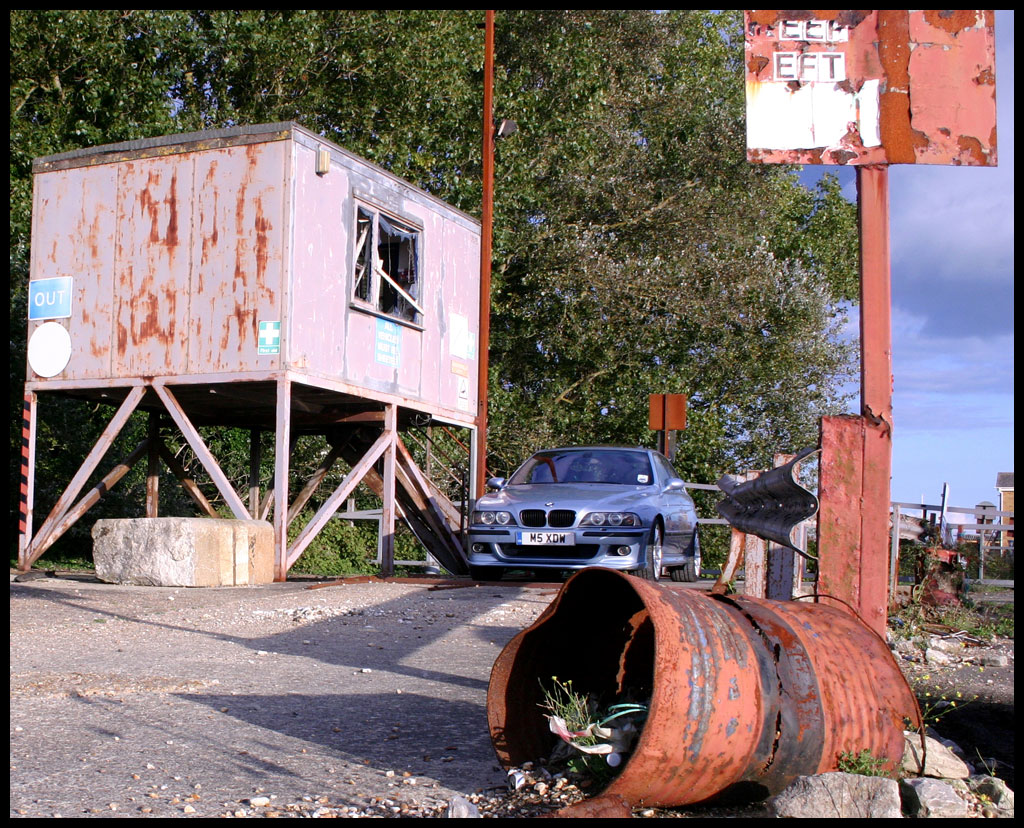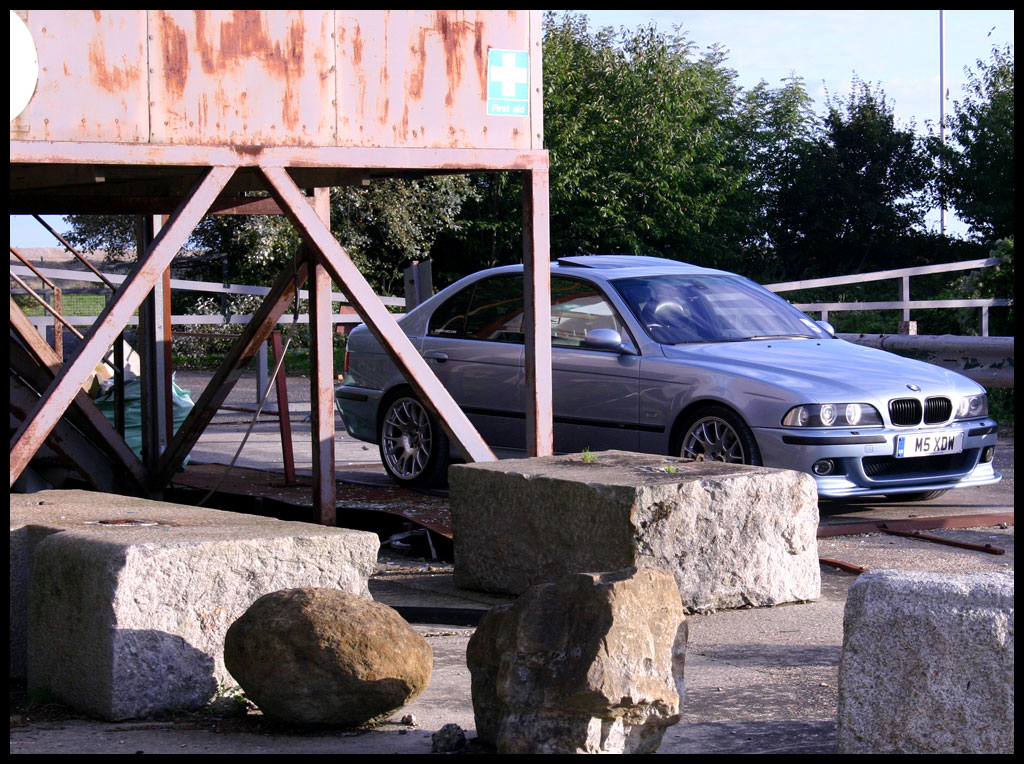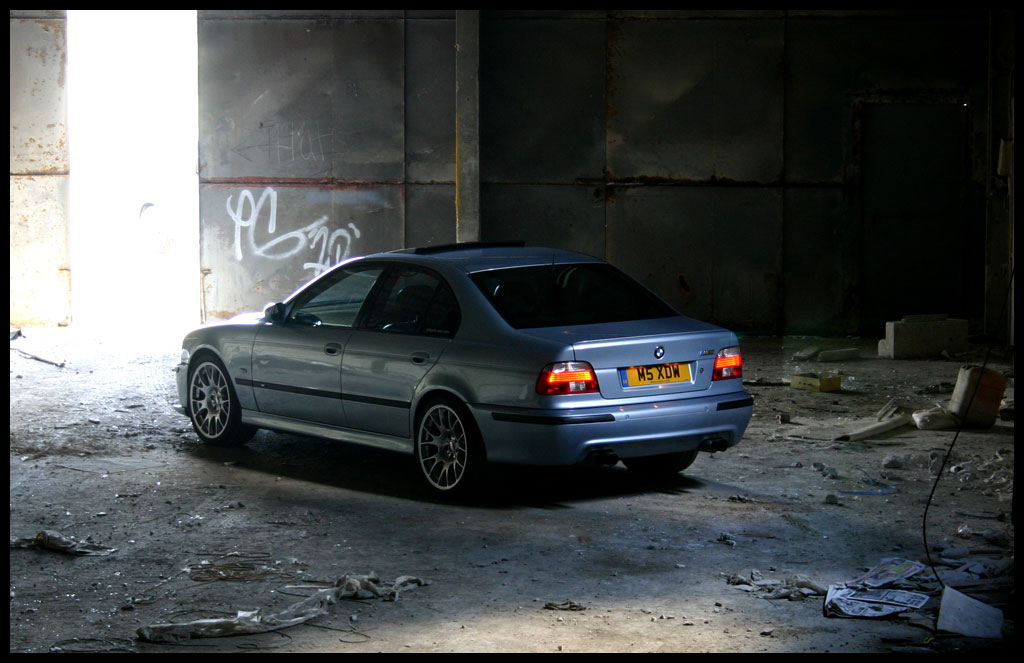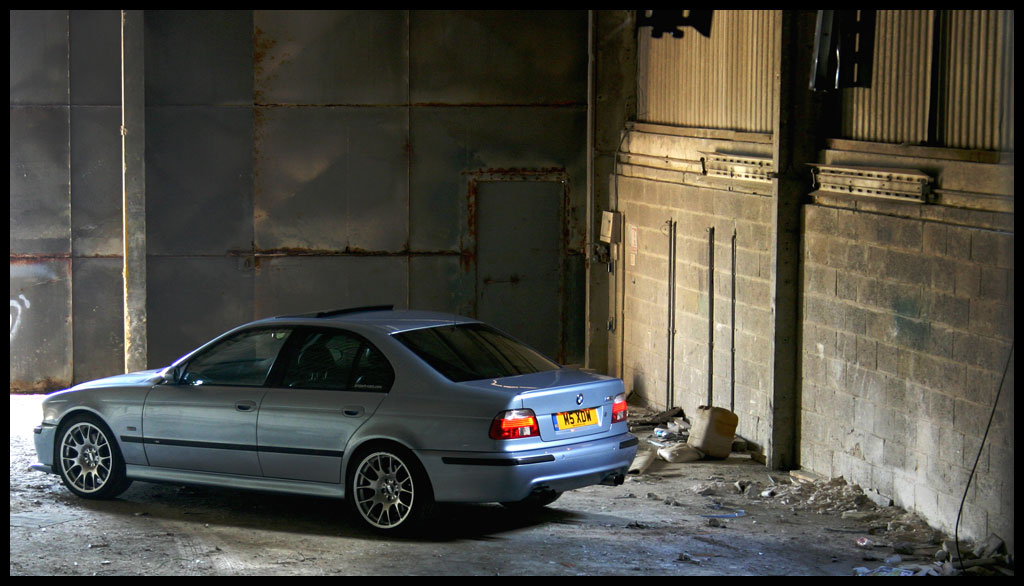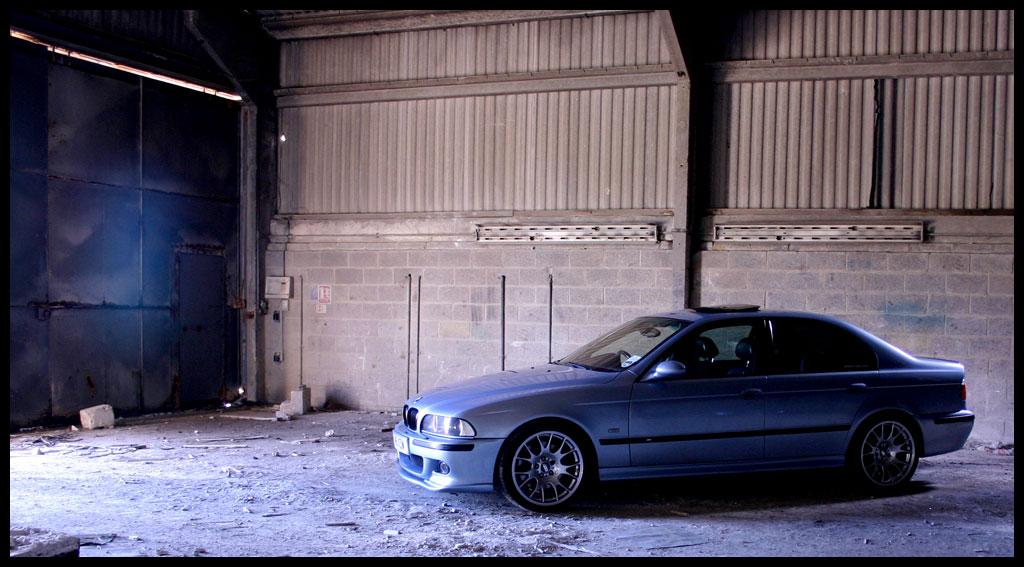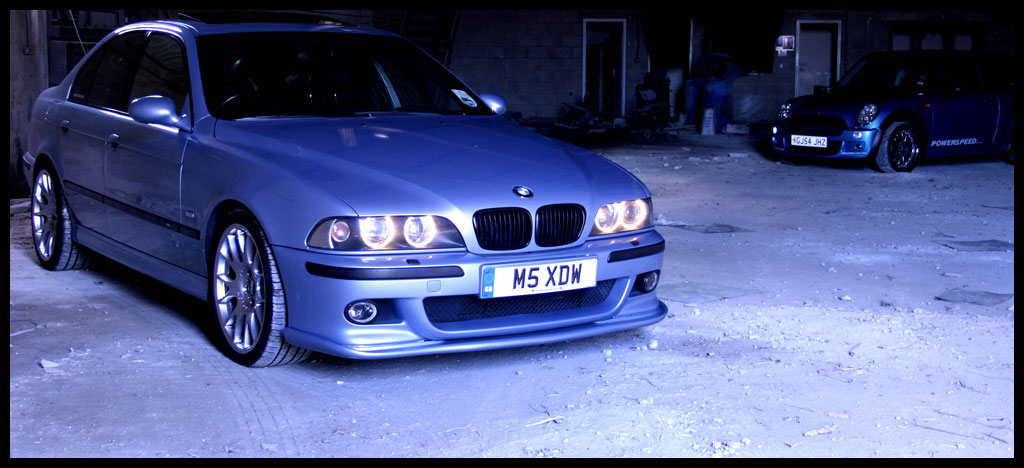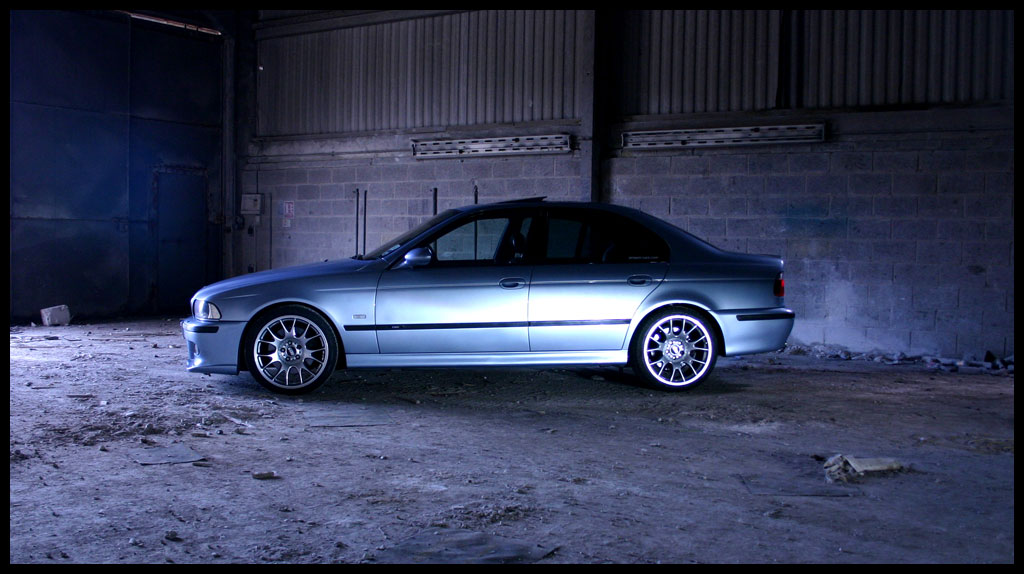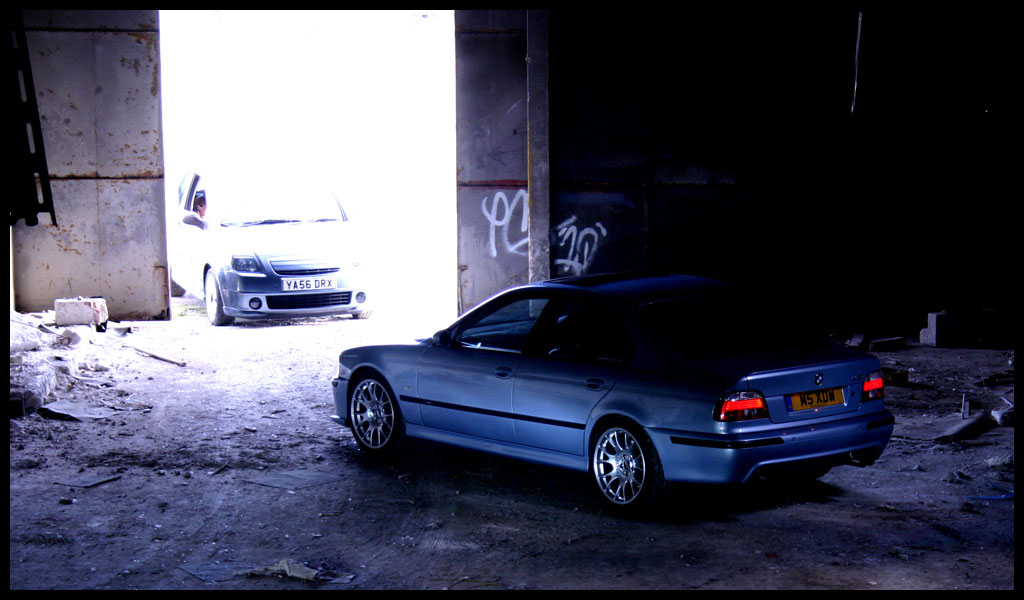 The car was run like for this for a while as i sold off a few other cars to get some cash back.
Replaced 4:3 screen with a 16:9 unit - Pics to come
Install E60 SSK - cheap upgrade, WELL worth doing
Fited face lift M5 sterring wheel - Much nicer feel, and really updated the inside
6k LED angle eye bulbs to get rid of the orange/yellow glow
Installed MK4 Sat Nav unit with 2011 Maps
Installing BMW TCU Bluetooth to replace BMW GSM Phone (All parts ordered, just awaiting delivery)