Hi Alpina enthousiasts !
The engine arrived yesterday :M5thumbs: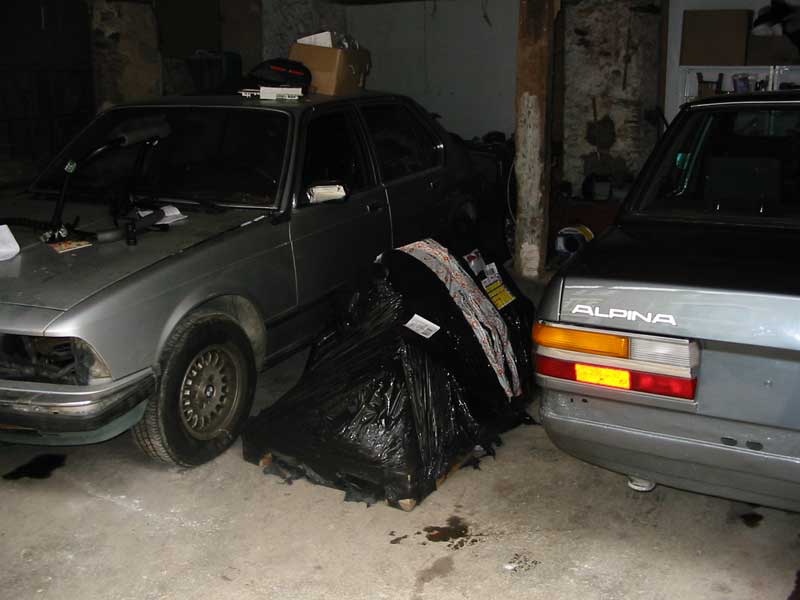 Engine and gearbox in good condition, except the cooling fan bended on some corners.
No "mayonnaise" in the oil, no head gasket damage.
Here you can see the cylinder head number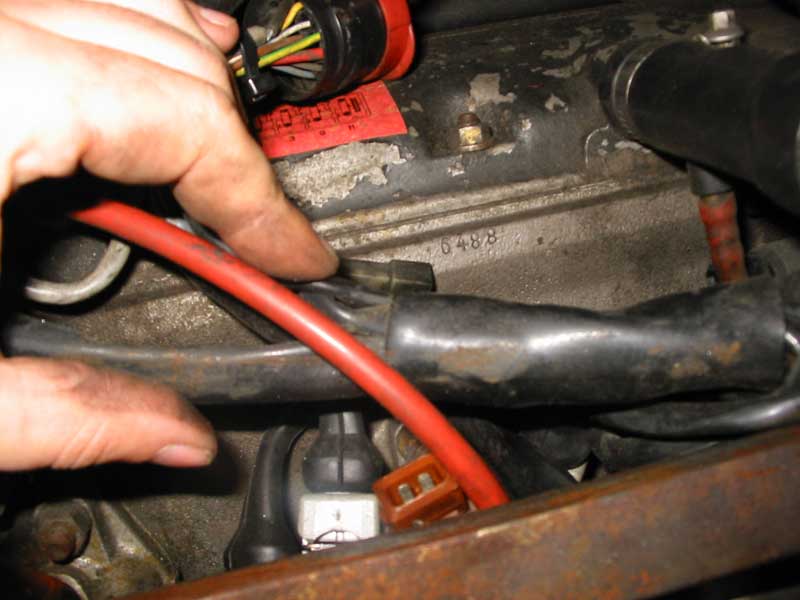 here the completly rusted 4230 number of engine on the lug. Dear Alpina fans, please check this number before asking Alpina if the engine is genuine.
they don't care about Vin numbers and B9/1 type. The only thing important is this number.
It's so rusty that i put the numbers in red on the photo:
the electric wires were badly cuted, a bit of shame. It wasn't difficult to take off the rubber, disconnect the motronic, and keep the motronic in the same time.
i'v taken out the air and fuel arrival, so easy when engine is out of the car.
better view to see the engine clearly.
For Todd, the red sticker only tells this is bad to use a normal key to fit the cylinder head. You have to use a dynamometric key.
then i opened the cylinder head cover, and it's a beauty, so clean, cams are almost not used. Very happy !
only one bad point, the alternator and power steering pump were damaged a bit in the crash, so the supports are bended, and the aluminium support is broken at the bottom. I have to replace those parts, and check if the engine isn't damaged due to the move of accessories.
But, it's in good way to be in my car soon :byee55amg