Day 1
I was fortunate enough to take the E39 M5 out into Europe in July 2022. An E39 M5 owners organised trip to BMW Munich and the BMW Dingolfing plant - the birth place of the E39 M5.
I'll have a go at putting everything into words but it was all just a bit surreal. No matter what I say i will not be able to do it justice!
The M5 has always been mechanically sound so all it needed for the trip was some fresh engine oil and an oil filter. Parts were supplied courtesy of Douglas Park Hamilton BMW. They offer fantastic prices for E39 M5 owners. Cheaper than Eurocarparts!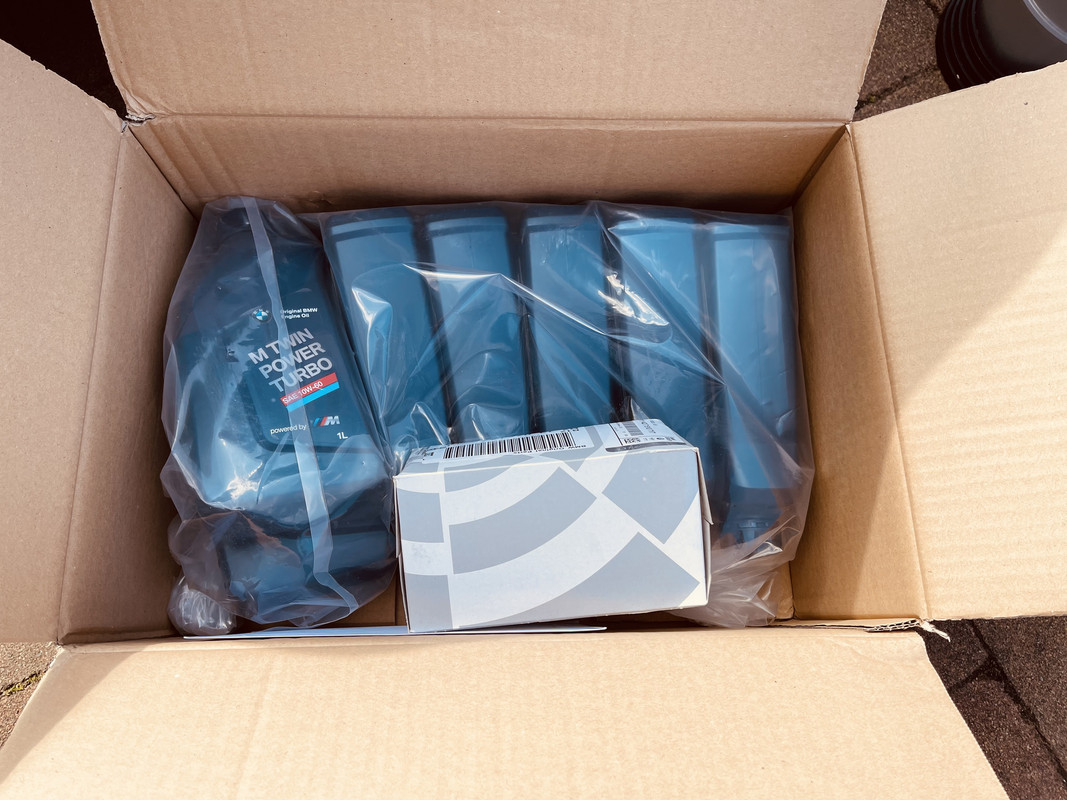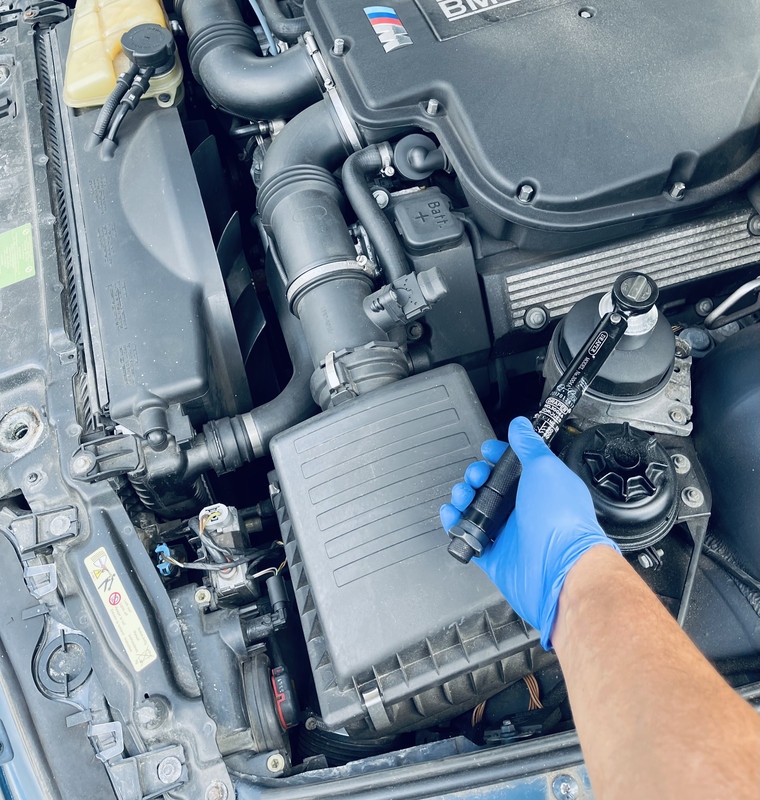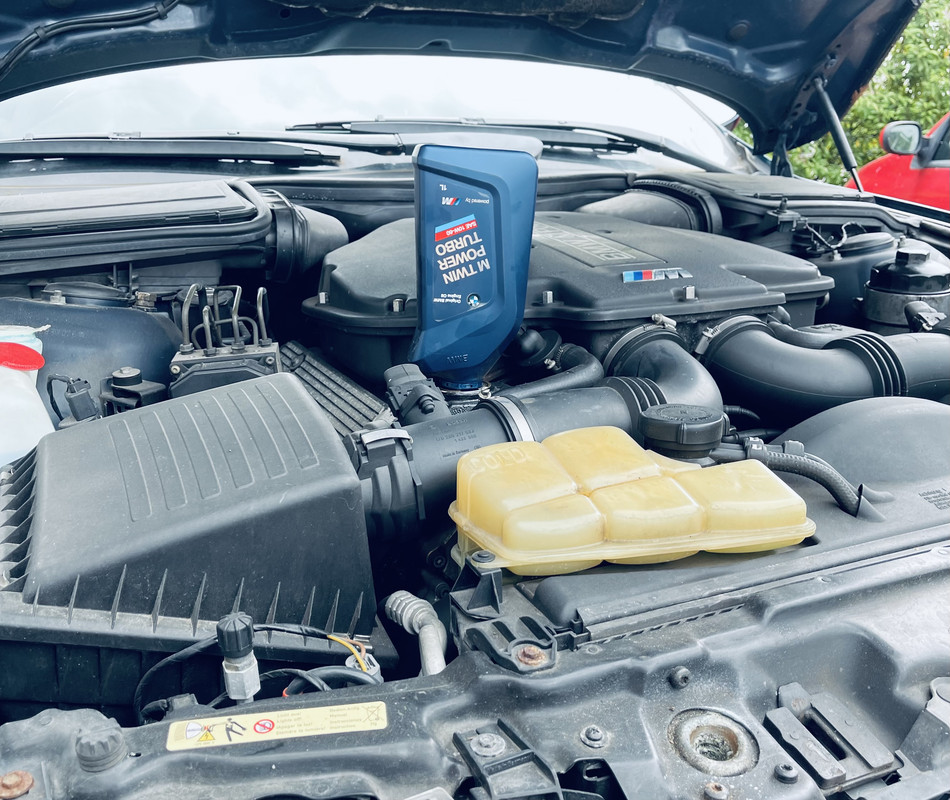 Next step was to have the car washed as it had been more than 6 months since it's last clean. I know tell me about it!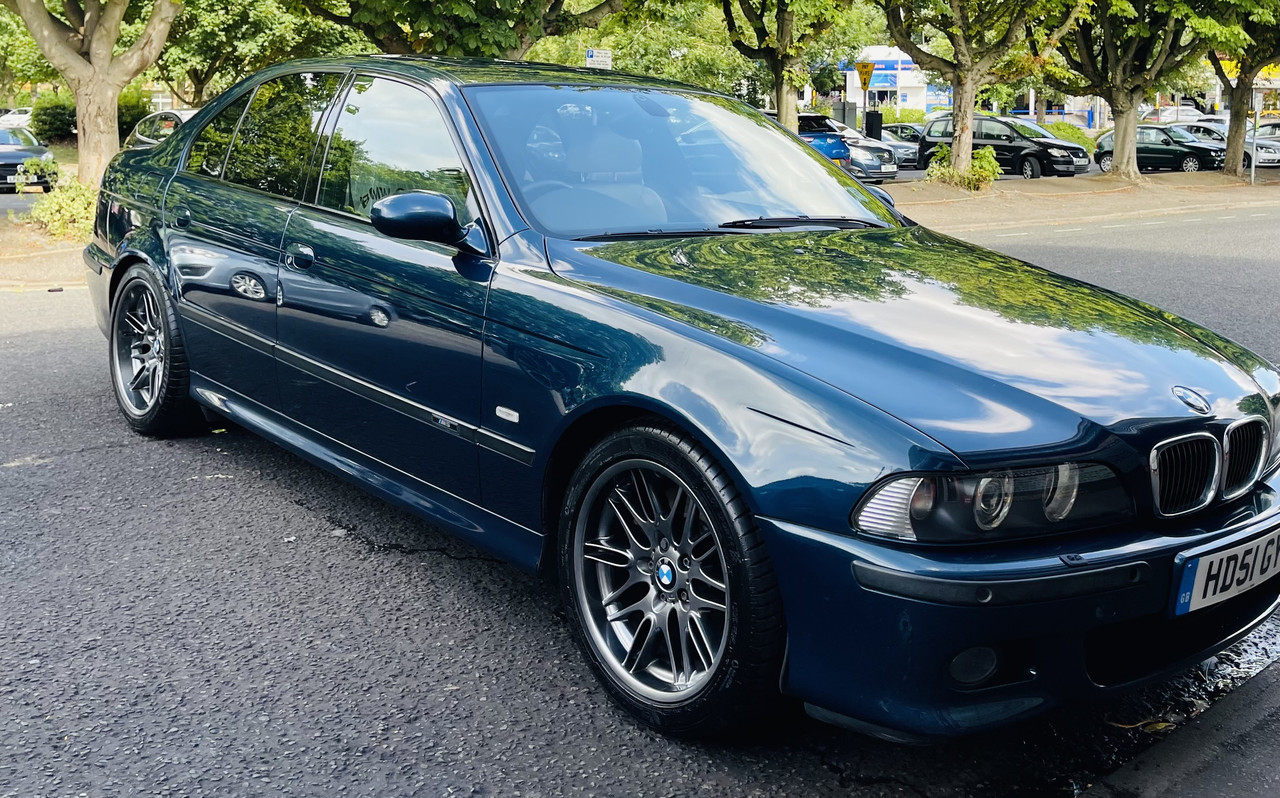 After the wash I headed over to Halfords to grab a UK magnet. Looked weird and out of place, but does the job.
Full tank of fuel and all loaded and ready for the early morning departure to Eurotunnel, Folkstone. Task for day 1. Get to Munich!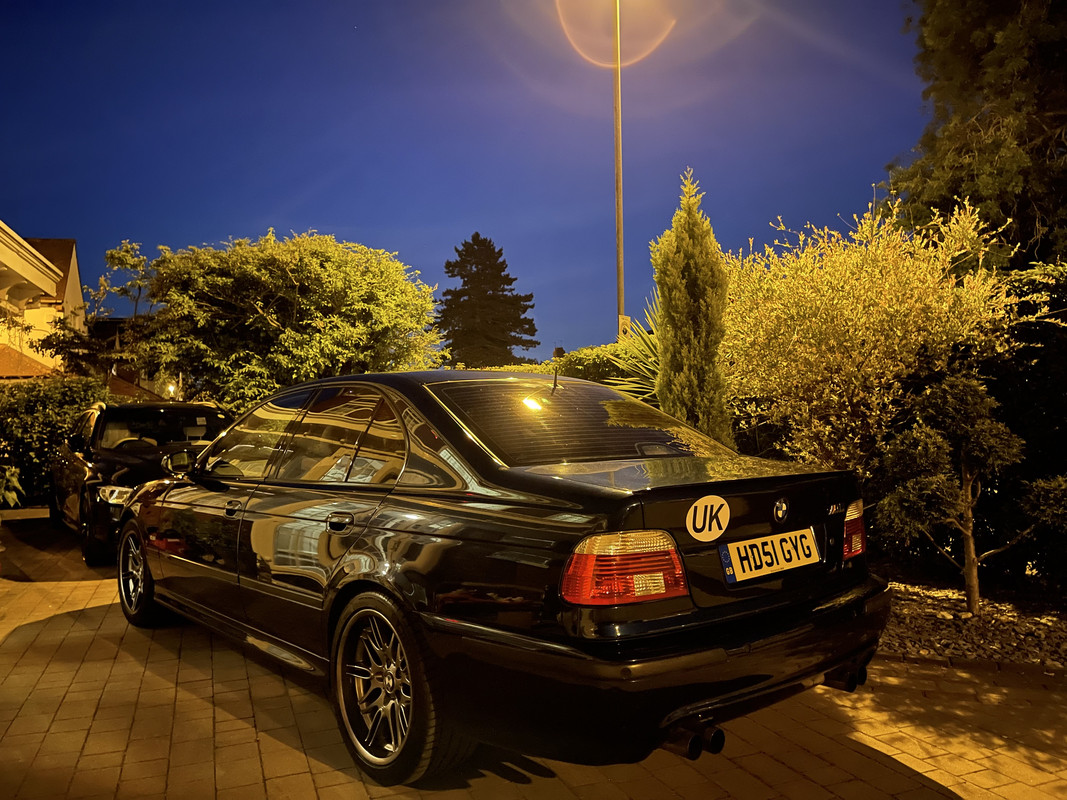 Nice early morning departure from home and it made light work of the
170
mile trip to the Eurotunnel. Beautiful sky !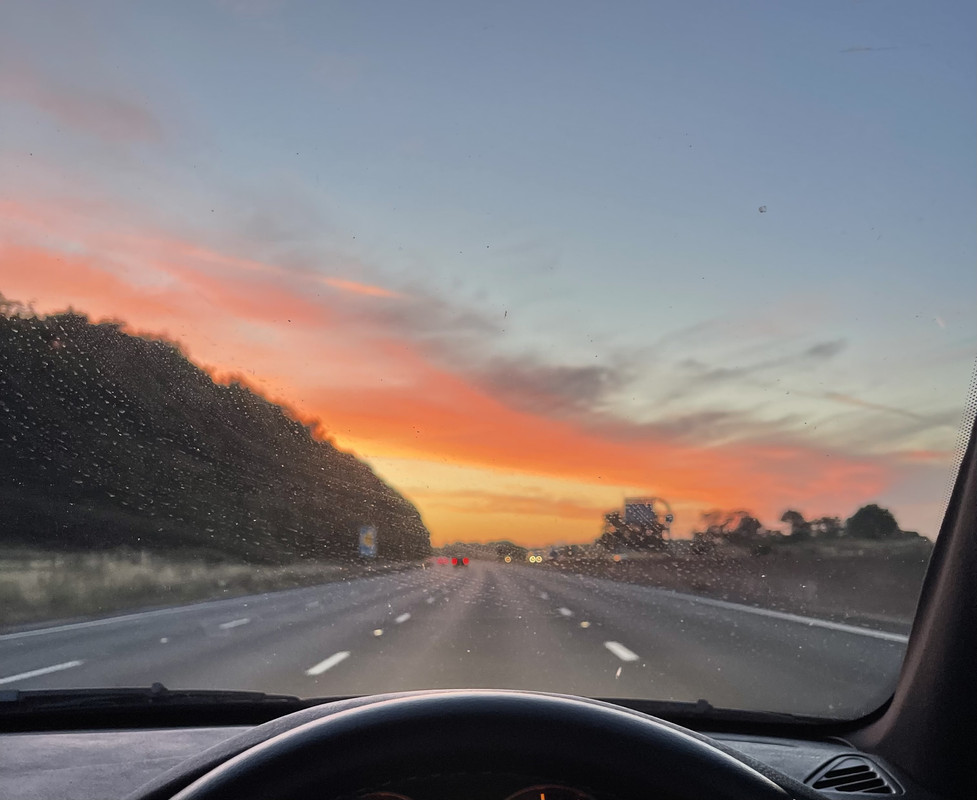 Bumped into a beautiful Le Mans Blue 03 plate E39 M5 at the Eurotunnel and we were placed on the same carriage. Nice talking M cars so early in the morning with a proper petrol head! The owners had more M cars than I could count with 2 hands. Legend.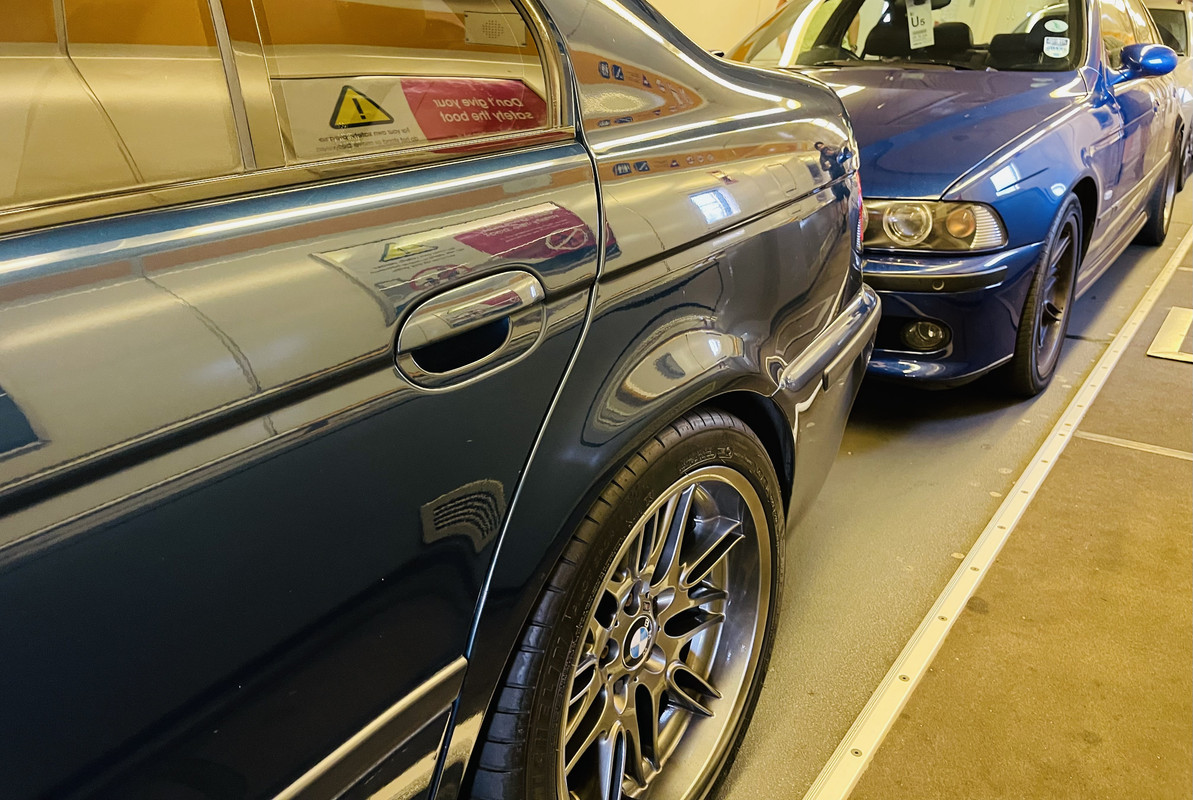 There was a group of 15 + E39 M5's who had set off a day earlier to do an early morning drive at the Black Forrest followed by Porsche Museum and Mercedes' Museum in Stuttgart.
My aim was to catch them all up at the Mercedes Museum in Stuttgart.
Once we arrived in Calais we stopped for a quick fuel stop and set off on a
461
mile drive to Stuttgart! Aim was to get there for late afternoon as they all finished up at the Mercedes Museum. The Le Mans Blue joined the drive too and it was pretty epic having the 2 side by side.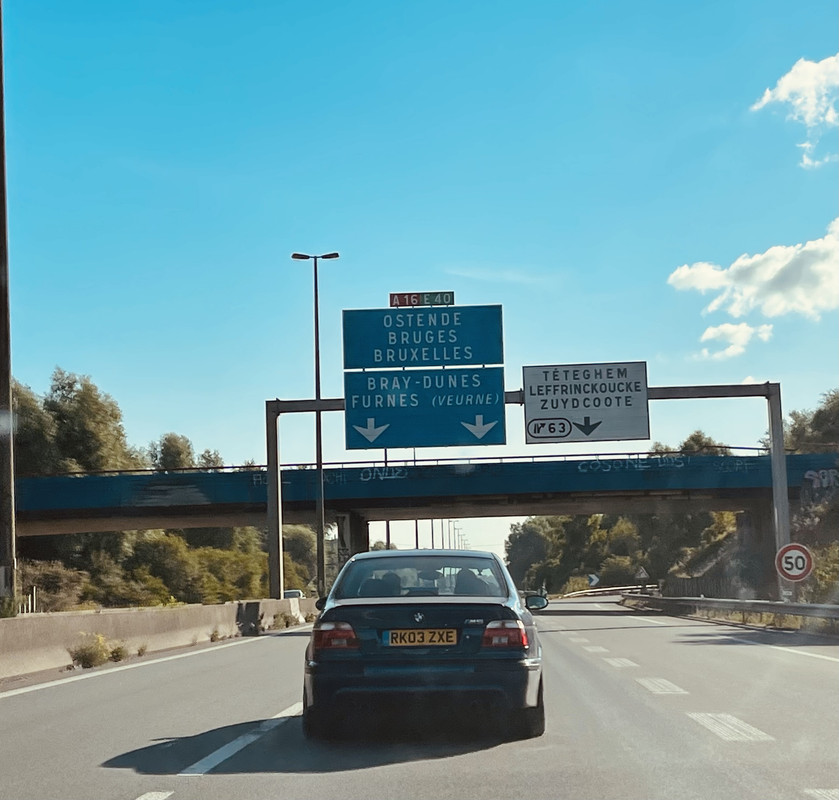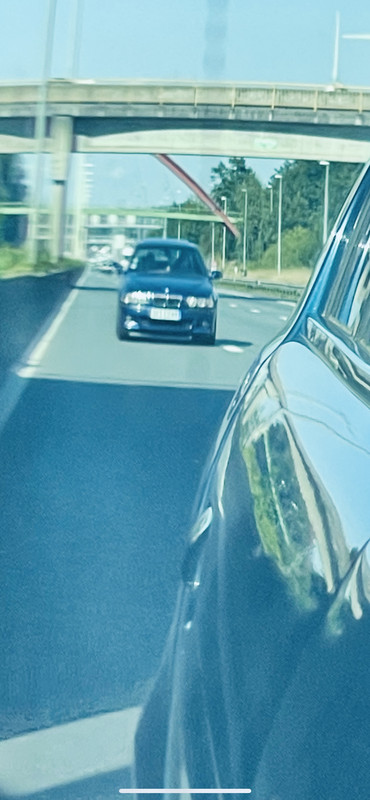 Another quick pit stop for some 102 octane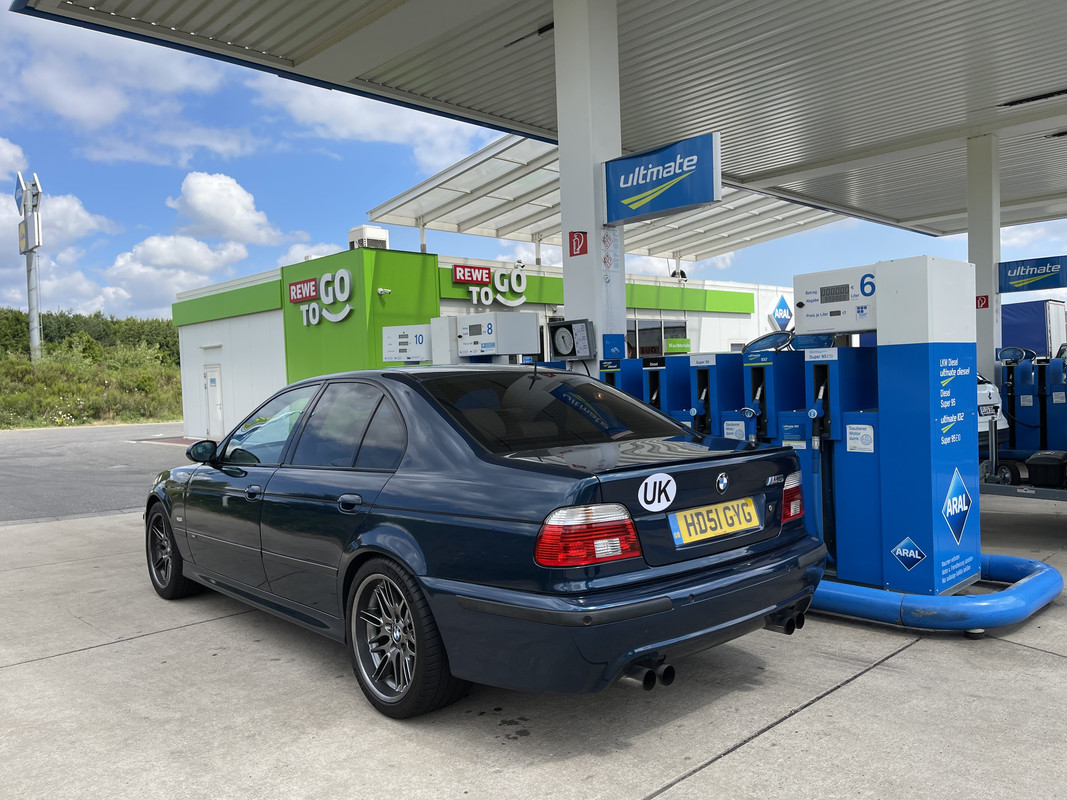 Finally making it to Mercedes Museum Stuttgart to catch some of the E39 M5 convoy.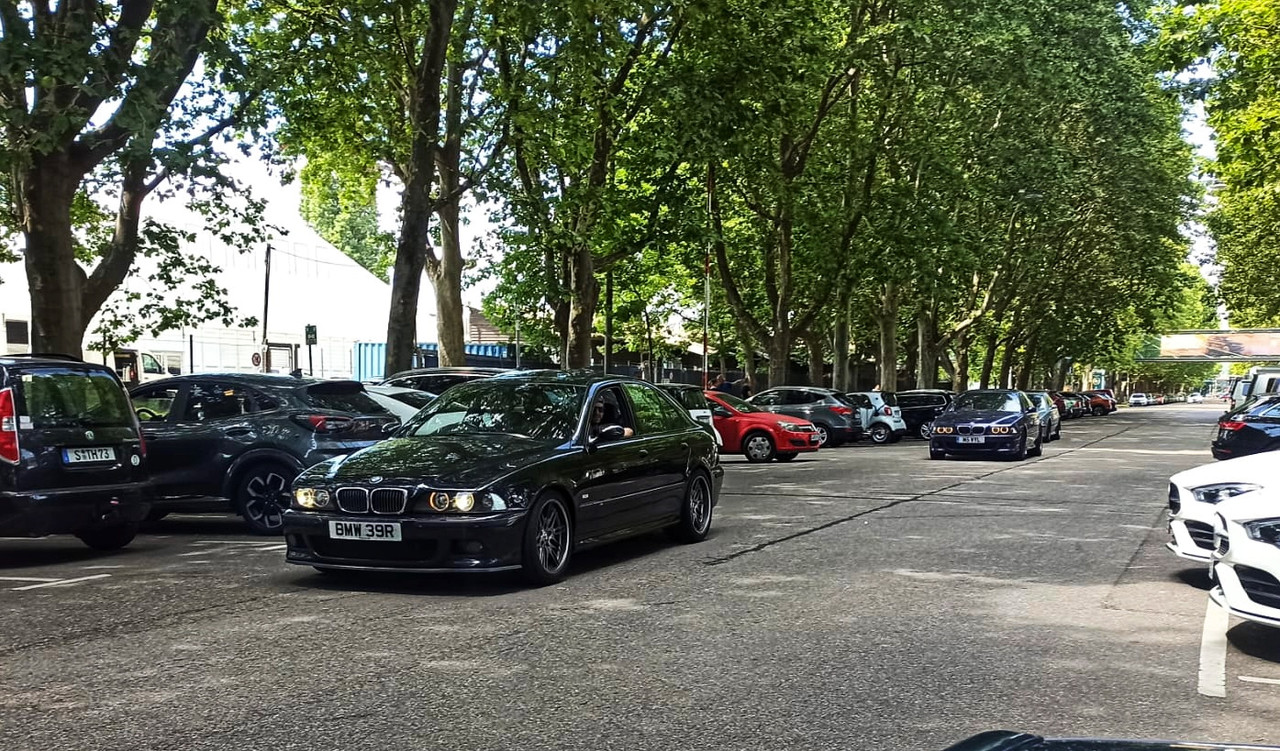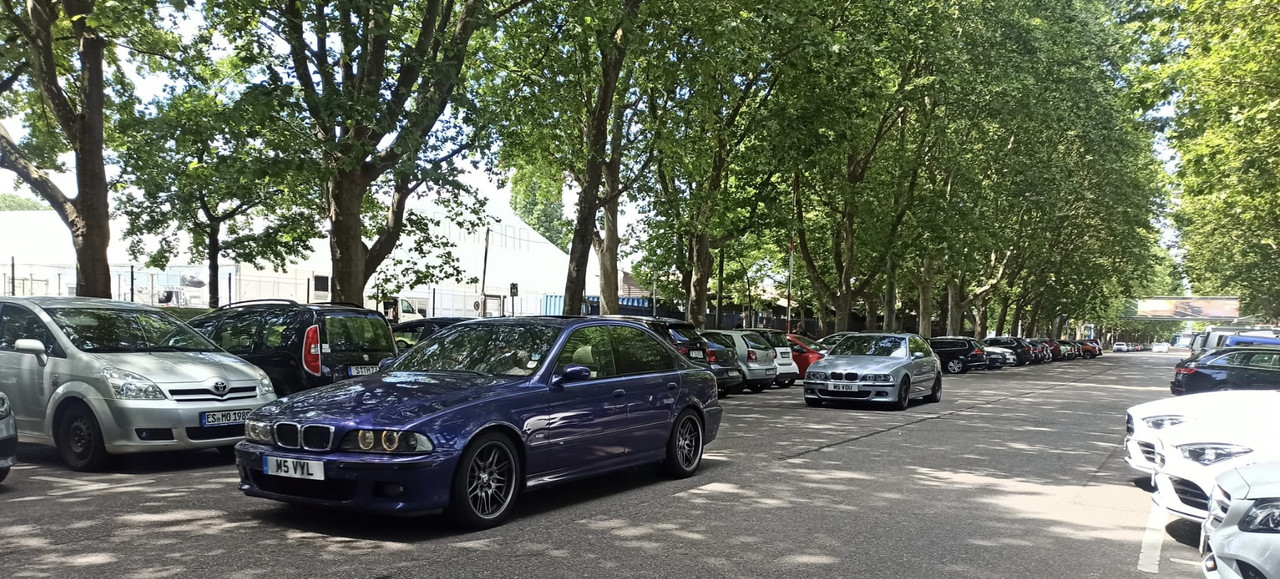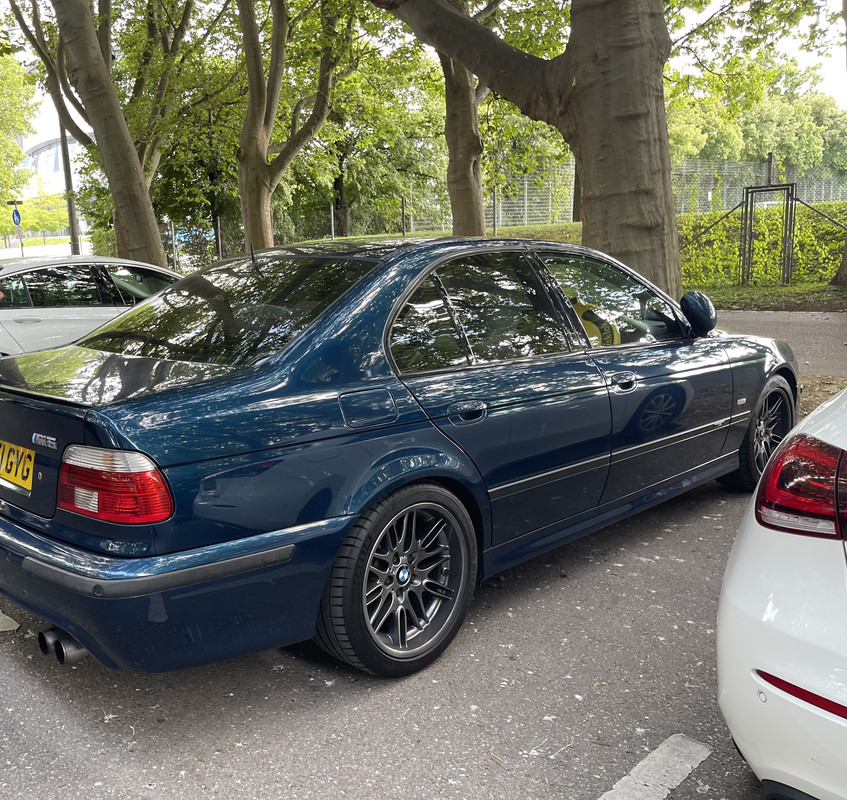 Nice to finally join the big convoy and off we went to Munich - another
134
miles.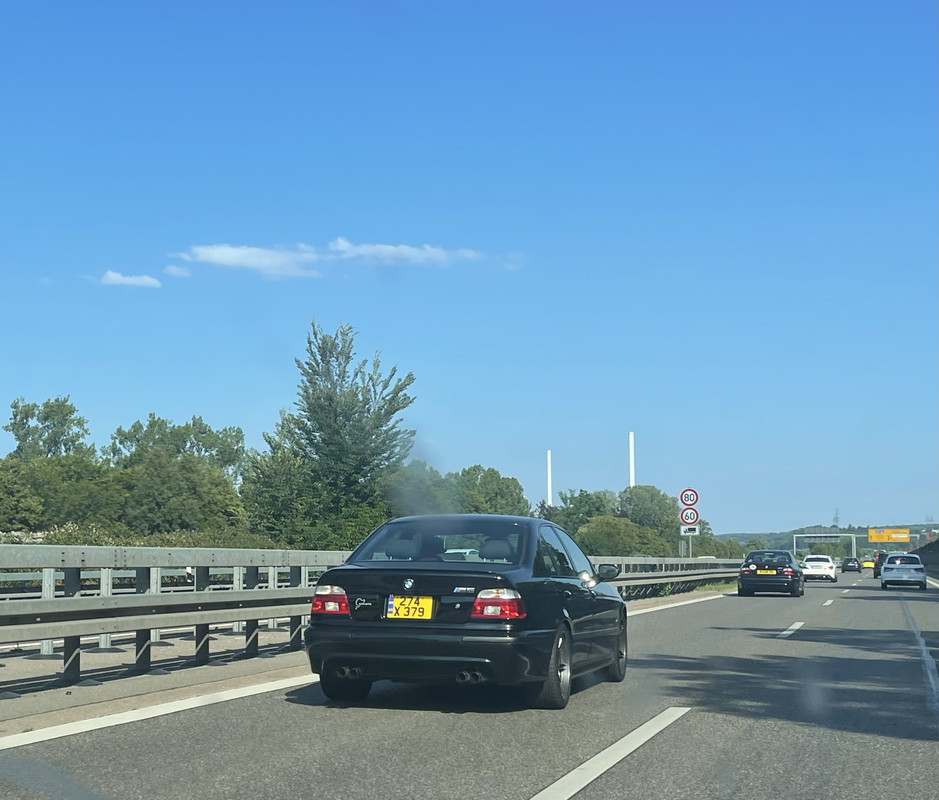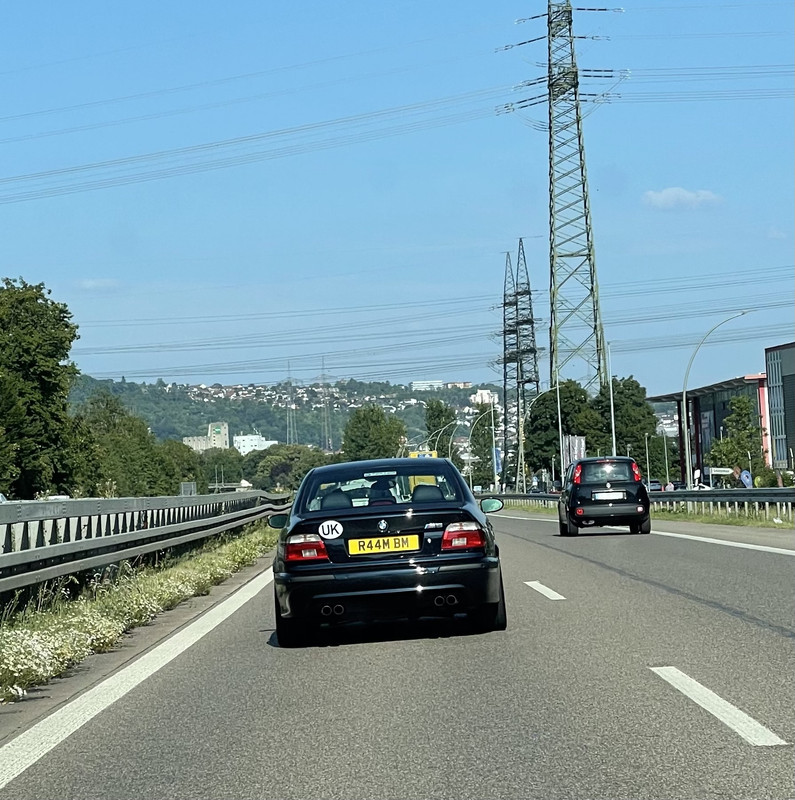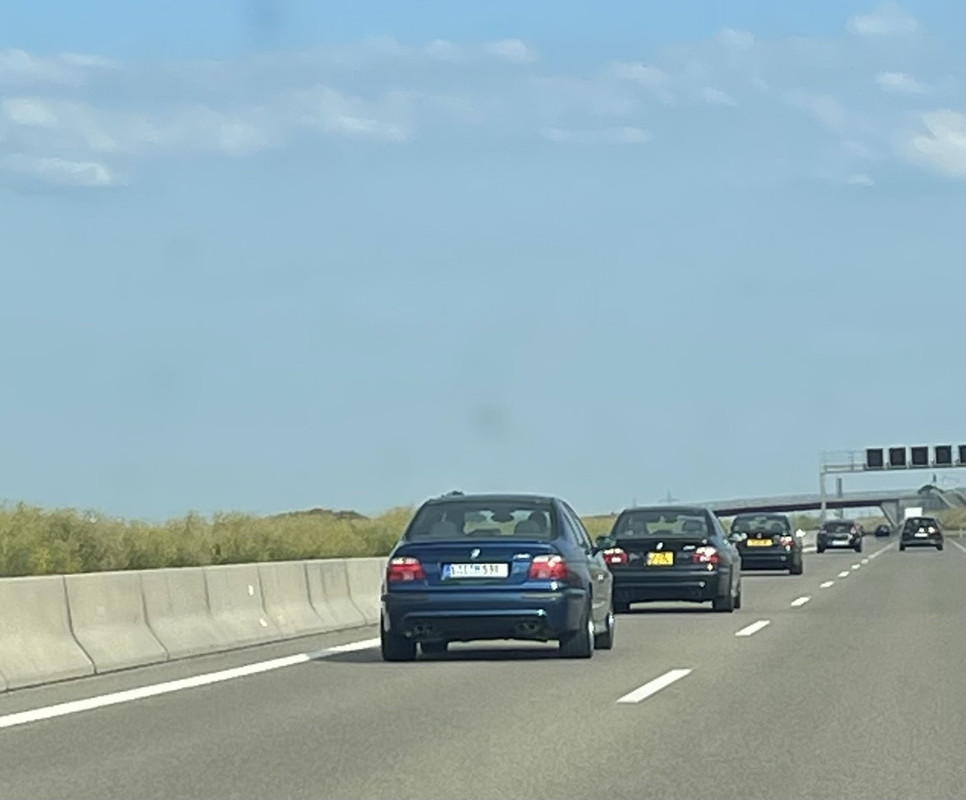 We drove straight to a car wash just outside the hotels we were staying to make cars presentable for the next day.