Had an 03 Sterling Grey M5 about 8 years ago and unfortunately did not have it very long and have missed it ever since.
In the meantime, I have had various 3 series, A couple 40th anniversary 996 911's, a modified 996 Turbo, a Cayenne Turbo S, an e60 535 Msport, a few Miata's, a Chevy SS and a F80 M3 Comp package car. I have the opportunity to buy my last 996 back so I sold my 340 M-sport and took a high mileage automatic e46 330i ZHP auto as partial trade. Had the exact car new back in 04 but it was an 6 speed. Anyway, I needed a winter beater and while I looked for one thought I'd bomb around in the ZHP. Even with snow tires, warped brake rotors and 150k mile I was instantly reminded how amazing BMW's used to be. It had me rethink my 911 buyback and start looking at e39's again. EAG bought my 03 M5 with 63k for about $22k 8 years ago and was floored at how much it would be worth today. So I figured I should grab one sooner than later. Long story short, I came across this horrible ad: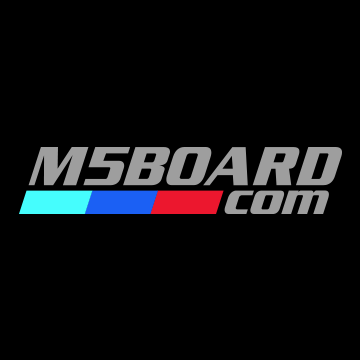 This one is the real deal. I've had it ~3 years, bought it from an Aston Martin dealer in NJ, and have treated it right the whole time. Now it's time for someone else to enjoy it. Located in Austin, Texas. First $30k takes it.
www.m5board.com
Was able to get some actual information from the seller and then get the PPI done. The PPI revealed a leaking rear main seal among some other minor things, but overall it seemed like a solid car, was a great color and had great mileage, so I went for it. Had is shipped up here and the took it immediately to a mechanic for a clutch, pressure plate, RMS, E60 shifter, brake fluid and coolant service. Before the service I am into it for $27300 including shipping, which would not be too bad, but I do have a few body work issues. Some I knew about, others I did not. The front bumper is detached by the drivers side wheel opening. The shop in Austin said it was repairable, but I found a bill when I received the car that a BMW dealer said it was not fixable and needed to be replaced. I also have two door dings which I am not sure will be able to be PDR'd. Finally some berry like substance on a quarter and trunk lid, which I am not sure will come out.
A little stressed about those items as replacing and painting them will bring down the value a bit, but at the end of the day, I really hope this is a long relationship. With 65k it has a ton of life left in it and my mechanic said it seems mechanically perfect. A little paint work will also keep my from being too precious about it and really just use it year round and as it was designed to be used.
Hope to pick it up tomorrow and start trying to clean it up a bit and get the stereo working. It is an aftermarket one that looks OEM but right now is not producing any sound.
If I have budget left after sorting the body work, I might install valves for the exhaust. With the SS and F80 M3, I really liked the dual mode exhaust option.
No pictures taken in my possession yet, so here is one from the seller.