Hello all,
I am selling my 2000 BMW M5. Color is Carbon Metallic Black exterior, and black leather interior. Car has 91,000 Miles and is in excellent shape. I previously worked at BMW of Fairfax and had major services done to the vehicle while working there. I have owned the car for one year and one month and I am the third owner of the vehicle. Minor imperfections on outside paint, two dings on passenger side, but everything else is perfect. Just had the bumper replaced and rear diffuser as well. Had the clutch/flywheel serviced at 77,000 miles, replaced valve cover gaskets last month, replaced spark plugs, exchanged brake fluid, had the oil changed, coolant system flushed, and powersteering fluids exchanged. (Inspection II service). I have all of the corresponding paperwork for the work performed on the vehicle. Car has 3 new tires, front left has yet to be replaced as I am strapped on cash. I replaced the chrome trim and front kidney grills to better match the vehicle. I only have two pictures for now but will post more as soon as I get access to a nice camera.
I can provide a pre-purchase inspection from a certified BMW dealership at any time, please feel free to ask and I will take my car to the dealership and have them inspect it. As of now the only known problem is the powersteering (MINOR leak in one of the hose lines possibly). Everything else is perfect. To compensate for the powersteering and the price you have to pay to fix it, I am willing to sell my car for $15,500. Car title is currently with the bank, I owe around $7,000 left on it to get the title back so just keep that in mind. If anyone is interested in coming by to check out the vehicle, please contact me via e-mail at or send me a TEXT at prior to calling me.
Thank you for your time and please view the pictures below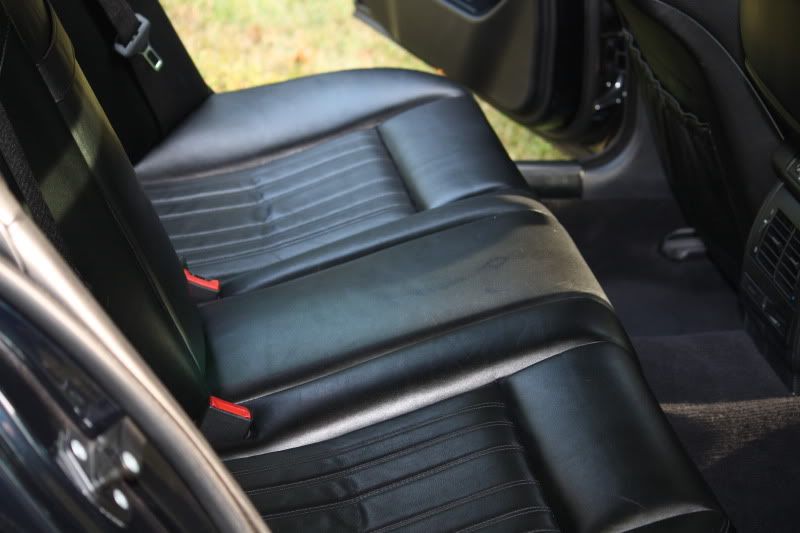 Contact Info:
Patrick
(text before calling)
(or e-mail before calling)
Mileage: 91,000
Color: Carbon Metallic Black/Black Leather Int.
Price: $15,500