General Information
2007 Dinan S2 e60 m5 6MT Interlagos Blue; The e60m5cs ///Motorsport never built: Performance Gearing 3.91 LSD 3 clutch, 30/50 ramps, R&P polished; ClutchMasters FX400 clutch, sprung 6 puck, and LTW single mass steel FW @170,000 miles, RPi Oil Cooler/Scoops; DINAN High Flow Air Mass Meter/Intake, DINAN TBs, DINAN pulley, DINAN strut, DINAN Monoballs, FastAttack Tune, w/Kung Fu grip!, Einhorn Industries Race Jedders, resonators, and x-pipe; DINAN Section 3, DINAN LTW 19x9 ET18, 19x10 ET25, Yoko AD08R 275/35/19 and 305/30/19, Macht Schnell 15mm spacers (front); FERODO FRP3000H race pads; StopTech BBK 6/4 380mm/35mm x 380mm/32mm w/SS lines; RDSport F/R sways; MCS 2WNR motorsport coilover, -2.0/-2.5 F/R camber; AKG Motorsports chassis mount short shifter; F/R G1W-H; Uniden R1, remote ALP 2Rx:1Tx, F/R NetRadar DSP, w/GPS and BT. SprintBooster v3; Euro MDM and DSC off. Fluids: Motul 7100 4T 10w60, Redline ShockProof Lightweight 75w140, Castrol SRF, Unicorn Jizz and Wolfpack Blood; Rod bearings replaced at 84,000 and 150,000 miles!!!
///M The ///Most Expensive Letter in the Alphabet
NASA Pro Racing Competition License
s85 + (afterthought) 6MT = 180,000+ miles with no RCOD and counting...just saying...LOL SMG
1996 FZJ 80; LOCKED; Factory TRD Supercharger; Expo/Overland/Backcountry Rig; custom sleeper/drawer system, full rock armor, 33"s on 2.5" OME Heavy Lift; Rigid LEDs F/R; 231,000 miles and counting.
2008 Audi A3 S-Line Quattro w/flappy paddles (Mammoth Mountain Commuter)
The Indys that I trust for all my Beasts' needs: oceansidemotorsports.com my local physician for service
Einhornindustires because WolfPack!
~I lovelove FRACKING!
~Viva La Wolfpack!
My m5 journey:
This is what broken-in OEM rod bearings look like after 60,000 miles of hard driving, but never put away wet. I thought I'd start a separate thread on my latest rod bearing journey. You can run 10w60 motorcycle oil, if you know how to drive this engine. This is also a big middle finger to...
www.m5board.com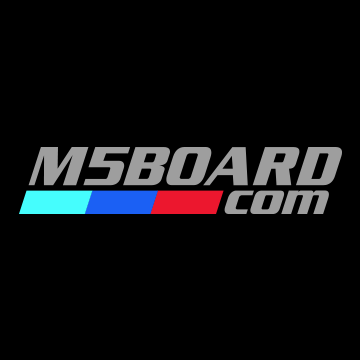 Time to upgrade my current coilovers with a full motorsport/competition MCS 2 way system. At about 75,xxx miles I installed CKS Coilovers w/swift springs. A bunch of us gave these a try back in 2012/2013. I don't know how many are still on them today. My original thread can be found here...
www.m5board.com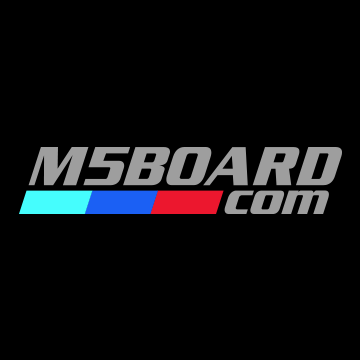 Well, mine finally kicked the bucket at 169,000 miles. I think that's a pretty good run for throttle actuators. While testing my new AD08Rs for grip, car hit limp mode, for my very first time, at 7000 rpm. More later, as I've been out of town since Monday. Depending on my schedule, I should...
www.m5board.com
1988 e28 m5 STROKER s38b38; Schrick 280/280 cams; VAC LTW flywheel; MegaSquirt G2 DME; Nuke Performance fuel rail and pressure regulator, Carbon Fiber CSL intake; 6 Pack Modena Engineering 4.10, polished R&P; HIK Fabrication skid plate; Radium Engineering Surge Tank;
Euro RestoMod track car: Lifeline Zero 360 FIA 3.0kg Novec fire suppression; Cool Shirt Pro Air/Water system; half cage, 6 point Schroth FIA harness, FIA Sparco Ergo & Sabelt GT-160 seats...AC/heater, rear seat delete; Euro Headers, bespoke SpecFab collector and X-pipe, and 60mm dual SuperSprint Race Exhaust; 265/5 dogleg transmission, AAF shifter; MCS 2WNR motorsport coilover; reinforced Spec Fab fully adjustable F/R subframes; Spec Fab front strut bar; Brembo BBK, e46m3 standalone ABS upgrade; 17x8 BBS Style 42 w/NT01 245/45/17; Toyo RRs 245/40/17; undergoing Euro restoration, building the ST2/TT2 e28 m5 CSL ///Motorsport never built. 5.71lbs/hp
Diving board days:
Euro update/refresh:
Street meats:
Track meats:
265/5 close ratio dogleg
Not-spec e30 racercar!!! Fully caged for wheel 2 wheel racing!
2000 e39 m5 TiAg (Gone, but not forgotten) sold 7/2014.